PayCargo announces record 250% uptick in processed payments
The company also appointed Todd Pigeon as VP Sales- North American East Coast as it continues to experience a surge of user adoption and network growth across the North American market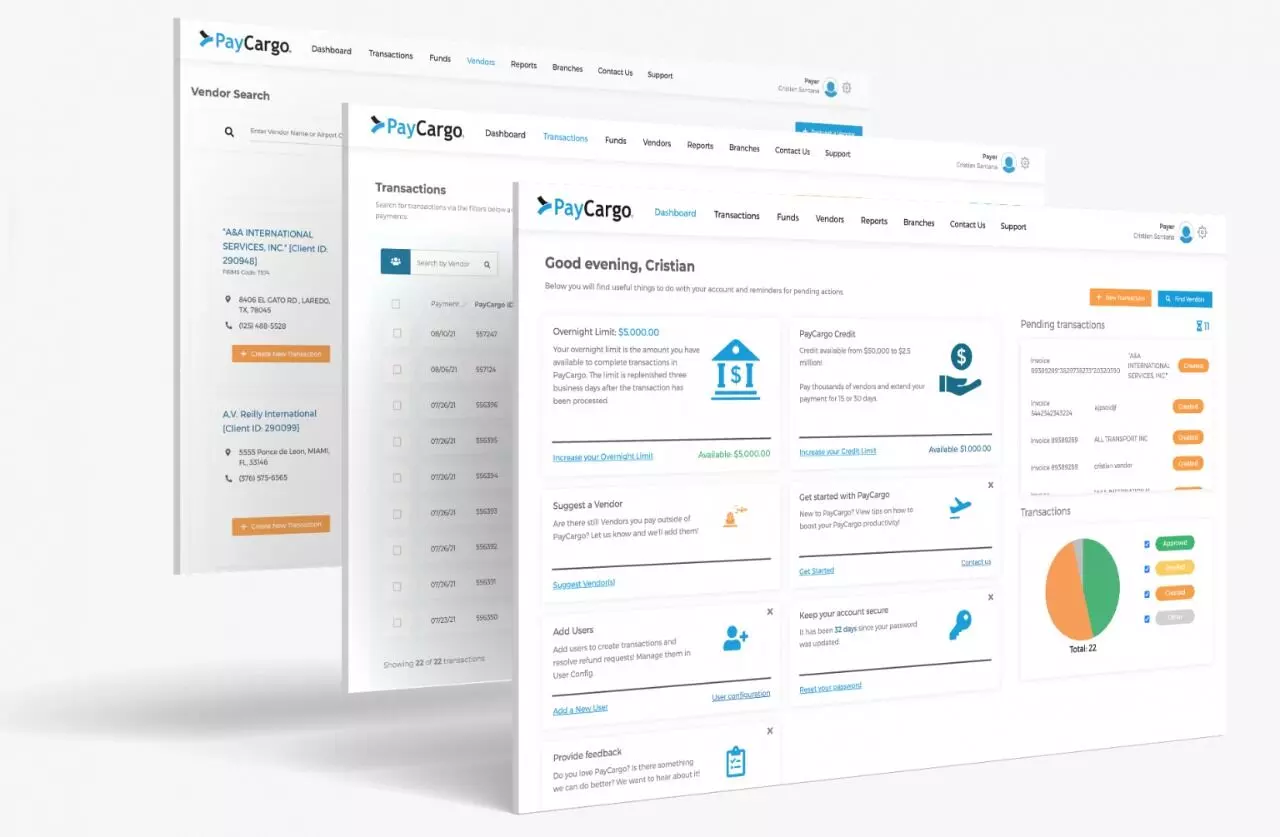 Leading digital payment platform PayCargo has recently announced that it has processed more than USD10 billion of freight-related payments in 2021, a 250 percent increase from 2020. The fintech leader has also announced the appointment of Todd Pigeon as Vice President – Sales over the North American East Coast Region to further accelerate the growth of the company's online payment platform.
Todd Pigeon will be based at PayCargo's global headquarters in Coral Gables, Florida, USA, from where he will lead a regional team focused on both payer and vendor business development in the North American East Coast Region. He will also be responsible for leading PayCargo's Miami-based Inside Sales Team and involved in furthering PayCargo's salesforce evolution.
Pigeon brings global experience within the AP Moller Maersk Group, spanning commercial leadership roles throughout Latin America, China, Europe, and, most recently, the United States, including the role of Chief Commercial Officer at Sealand, a Maersk Company. "PayCargo is an exciting, fast-scaling, multi-modal ecosystem where any business from across the logistics industry can pay all of their providers instantly, and at no cost receive payments through one platform," said Pigeon.
"With the PayCargo system, customers do not have to worry about costly outdated payment processes such as requesting and tracking bank check deliveries, managing cash, and time-consuming credit application, which can also be costly. "This is a unique value proposition that I think is critical for the future of the logistics industry, and which attracted me to this role," he added.
PayCargo's vision to transform the logistics industry payments landscape is leading the way to facilitate a modern, cost-effective, and sustainable future for industry stakeholders across the value chain. "We are focused on supporting the ongoing digitization of the industry and ensuring we are part of a sustainable future," said Eduardo Del Riego, PayCargo Chief Executive Officer.

"We have experienced incredible growth as our users continue to share in our vision for a more efficient and streamlined supply chain. In order to sustain this level of growth and continue our best-in-class service to our clients, it is imperative that we have the right talent in place to help us achieve our ambitious objectives. Todd is a strategic appointment that will certainly help us to get this done," Del Riego added.

In June, PayCargo announced a Series B investment of USD125 million by global venture capital and private equity firm Insight Partners, which is being utilized to fuel digital payment tools and services for platform users. The Series B investment came nine months after a Series A investment for USD35 million also by Insight Partners.