Neste helps customers reduce GHG emissions by 11mn tonnes in 2022
Equals annual carbon footprint of 1.8 million average EU citizens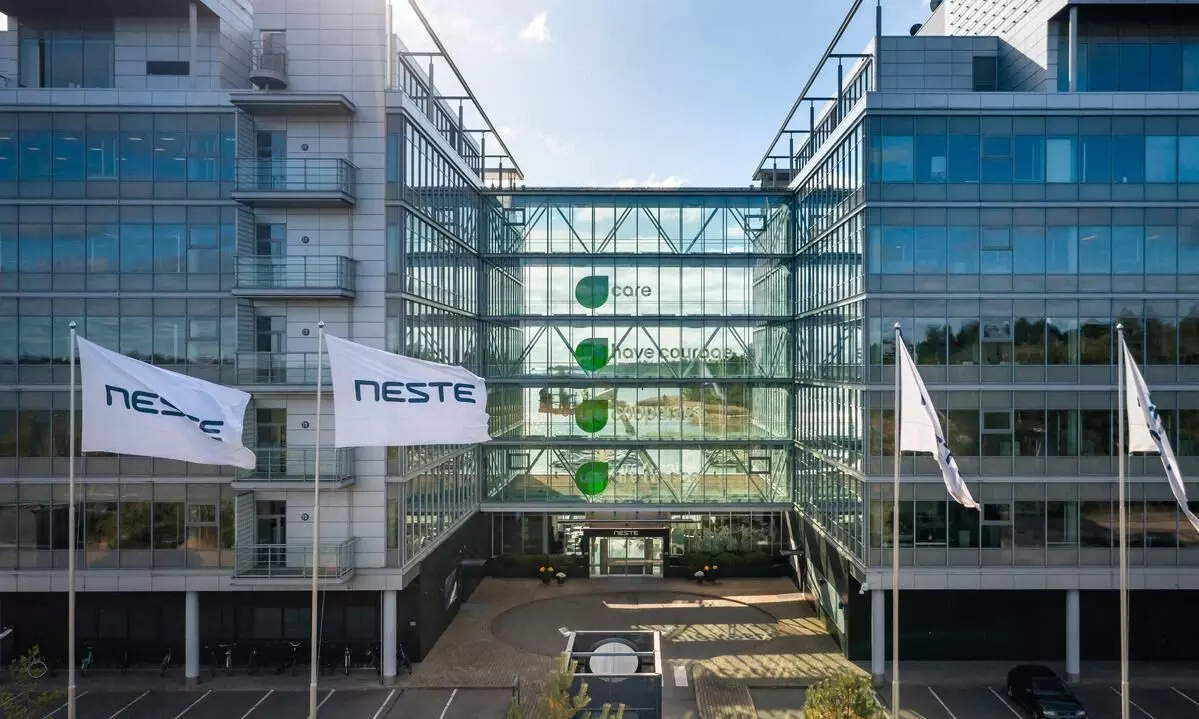 Neste's renewable solutions helped customers reduce their greenhouse gas (GHG) emissions globally by 11.1 million tons in 2022.
"This amount equals the annual carbon footprint of 1.8 million average EU citizens or the removal of four million passenger cars from the roads for a full year," says an official release.
"We are on track towards reaching our commitment of helping our customers to reduce their GHG emissions by at least 20 million tonnes of CO2e annually by 2030," says Matti Lehmus, President and CEO, Neste. "Our ongoing strategic projects will expand our renewables production capacity in the coming years, which supports our efforts to increase our carbon handprint."
Neste's current global production capacity of renewable products is 3.3 million tonnes annually. "The ongoing Singapore refinery expansion project and the joint operation with Marathon Petroleum in Martinez, California will increase the total production capacity of renewable products to 5.5 million tonnes by the end of 2023, and make Neste the only global provider of renewable fuels and renewable feedstock for polymers and chemicals with a production footprint on three continents. When completed, the Rotterdam refinery expansion project will further increase the company's total production capacity of renewable products to 6.8 million tonnes by the end of 2026. Furthermore, Neste has started a study on transitioning its refinery in Porvoo, Finland into a globally leading renewable and circular solutions site."
Lehmus adds: "Neste calculates the carbon footprint of its products and solutions over their entire life cycle: from the production of the raw materials to the end use of the final product. Our renewable and circular solutions offer significant GHG emissions savings that help our customers reduce their carbon footprint or the carbon footprint of their products."
Neste is committed to reducing GHG emissions from its production by 50 percent by 2030 and reaching carbon neutral production by 2035, the release added.