MOVIN to offer time-definite, day-scheduled deliveries
MOVIN is a combination of Movement and India; operations to be headquartered in Gurugram.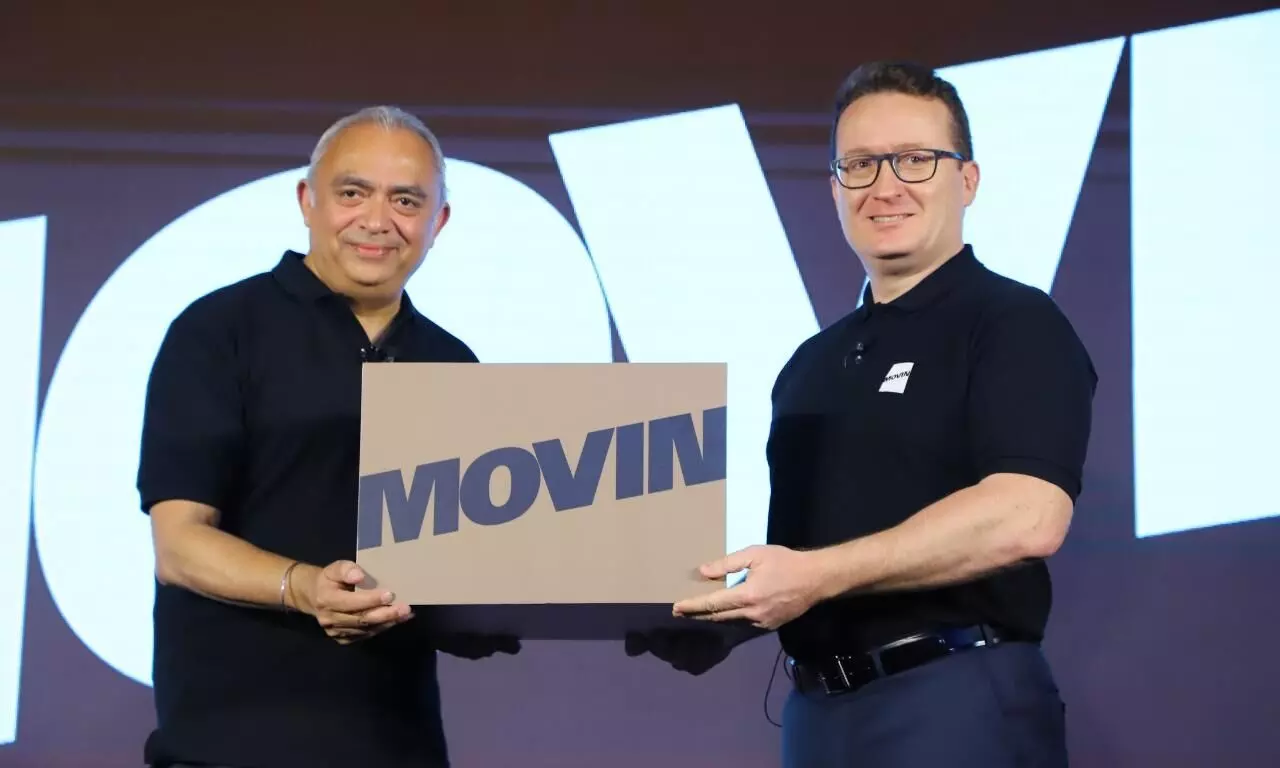 MOVIN, the new logistics brand for India and the joint venture between UPS and InterGlobe Enterprises, will offer a range of express and premium service coverage across India with a strong portfolio of B2B domestic services including a day-definite as well as express and time-definite solutions, according to a statement from UPS.
Carol Tome, CEO, UPS, in her LinkedIn post, says: "Our organisation continues to execute on our Customer First, People Led, Innovation Driven strategy, and this new venture will provide an expansive portfolio of logistics services for the rapidly growing Indian market."
MOVIN was launched at an event in New Delhi yesterday.
The domestic portfolio includes express services - operated by air for time-definite delivery - and premium standard service - operated by ground for predictable, day-scheduled delivery. Our domestic network reaches roughly 400+ pin codes, according to information from movin.in.
The name MOVIN is a combination of Movement and India, and the operations will be headquartered in Gurugram.
"UPS is excited to launch this new venture with InterGlobe Enterprises," Ufku Akaltan, UPS President Indian subcontinent, Middle East and Africa, said while announcing the launch of MOVIN. "Together we will empower local businesses to grow and connect them to trade opportunities around the world. With a strategy of customer first, people led, innovation driven, UPS further expands its global network, including healthcare solutions, through a unique partnership that creates a suite of services to serve B2B customers' need to grow."

Logistics is a rapidly growing sector and our investments will be in line with the needs of our customers, Akaltan added. "MOVIN has launched operations in a phased manner and will ramp up in July of 2022 starting with Mumbai, Delhi NCR and Bengaluru - with more expansions to other metros and cities across the nation to follow."
JB Singh, Director, InterGlobe Enterprises, added: "We believe that our foray into logistics will contribute significantly to the rapid development and growth of businesses in the country and look forward to enabling and facilitating trade, commerce, and employment through this venture. The powerful simplicity of MOVIN's service experience is based on the brand's people-centric and performance-driven approach that will empower us to deliver a lean and agile service to businesses across India."
MOVIN has its own management team led by Singh, and the A-team includes Sudipto Roy, VP, Commercial, Sidharth Jain, Chief Financial Officer and Vinil Komalan, VP, Industrial Engineering.
UPS with more than 540,000 employees globally had revenue of over $97 billion in 2021. InterGlobe has more than 26,000 employees across 115+ cities globally.
InterGlobe operates businesses across aviation (IndiGo), hospitality (ibis Hotels), travel commerce and airline management.