Maersk plans new 1.1mn sq.ft distribution centre in Singapore
To be completed in Q12025; designed to have capacity of 30,000 pallet automated storage & retrieval system (AS/RS)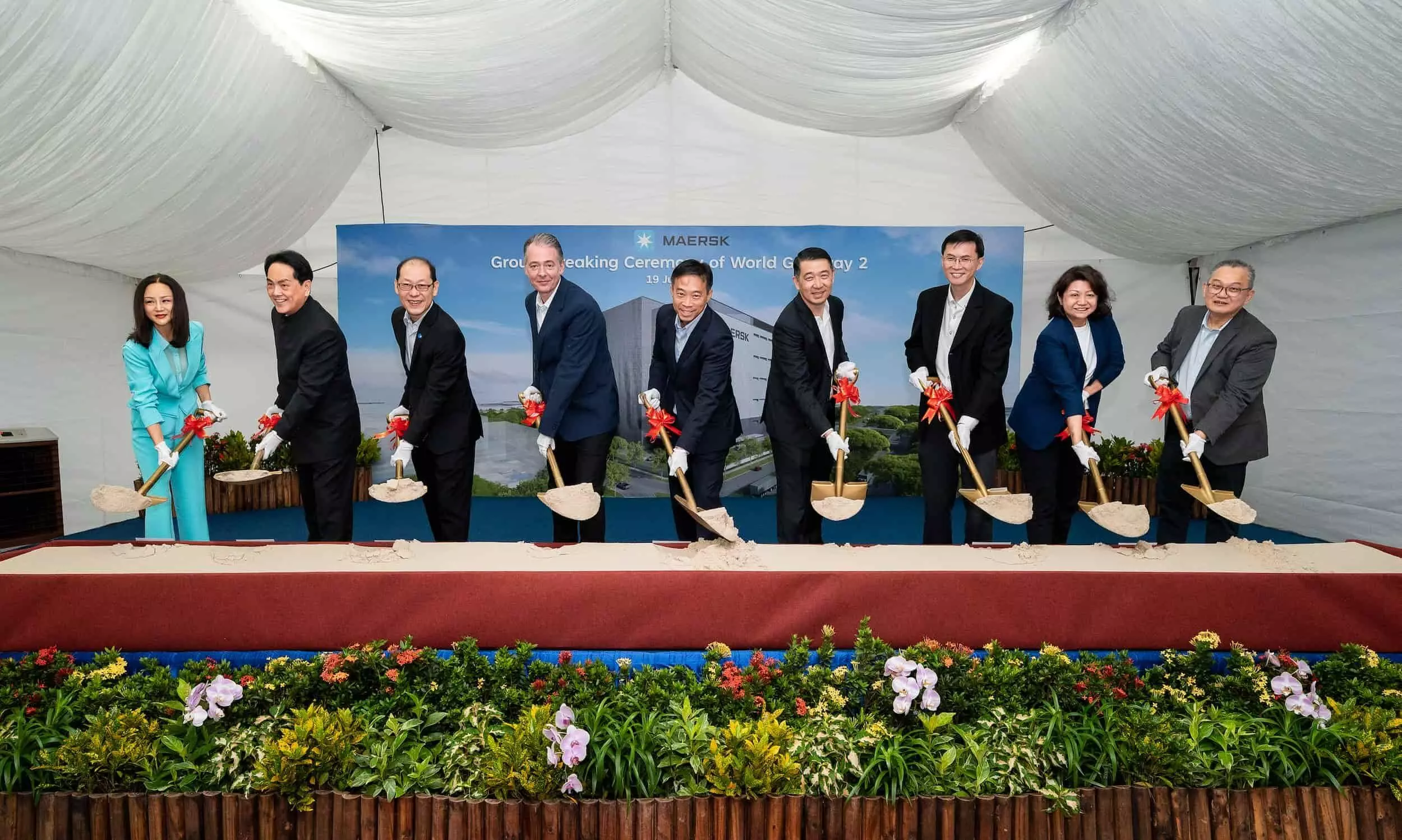 Maersk is strengthening its omni channel fulfilment capabilities in Singapore with World Gateway 2, a brand new 1.1 million sq. ft. facility being built in Jurong West.
The distribution centre is expected to be completed in the first quarter of 2025, says an official release.
"Strategically located in the industrial area with direct access to the major highway – Ayer Rajah Expressway (AYE), the facility has convenient access to Tuas Mega Port and Changi International Airport. It is also within close proximity to World Gateway 1, currently Singapore's largest automated and customs bonded warehouse. The new distribution centre is designed to have a capacity of 30,000 pallet automated storage & retrieval systems (AS/RS) with a large floor plate of 160,000 sq. ft. This multi-storey facility will have a high ceiling with 11-metre clear height per floor, suitable for dense storage and automation. Equipped with ample loading bays and container parking places to manage peak season volumes, it caters to the booming e-commerce fulfilment needs as well as offering logistics solutions for different industries including footwear & apparel, beauty & wellness, healthcare and luxury fashion products across Asia and the rest of the world."
Dominic Gates, CEO, Omnichannel Fulfilment, Asia Pacific, Maersk says: "As Maersk becomes a global integrator of logistics, our powerful omnichannel-fulfilment solutions enable our customers to have predictability, visibility and efficiency in their supply chain, improving their profitability and brand reputation in today's complicated marketplace. Our continued investment in logistics and services underscores our commitment to support customers' business needs. Expanding the warehousing footprint and omni channel fulfilment competence is essential to our strategic growth, and we're very excited about the opportunities that lie ahead."
Png Cheong Boon, Chairman, Singapore Economic Development Board adds: "Maersk's World Gateway 2 regional distribution centre will increase Singapore's capacity and capabilities to support omni channel fulfilment in Southeast Asia. With extensive use of automation and robotics systems, it will be one of the most productive warehouses in Singapore, and will also create many skilled and high value jobs in technology, digitalisation, data analytics and e-commerce."
The new facility will be both LEED Platinum- and Green Mark Platinum-certified for its design and performance in environmental aspects, and will be equipped with motion sensor-LED lights, solar panels, composite panel façade system for building insulation, and building management system for energy efficiency, the release added.