Ledvance, Hellmann sign deal for Europe operations
Hellmann opens centre in Borox, Spain to distribute Ledvance goods in Spain and Portugal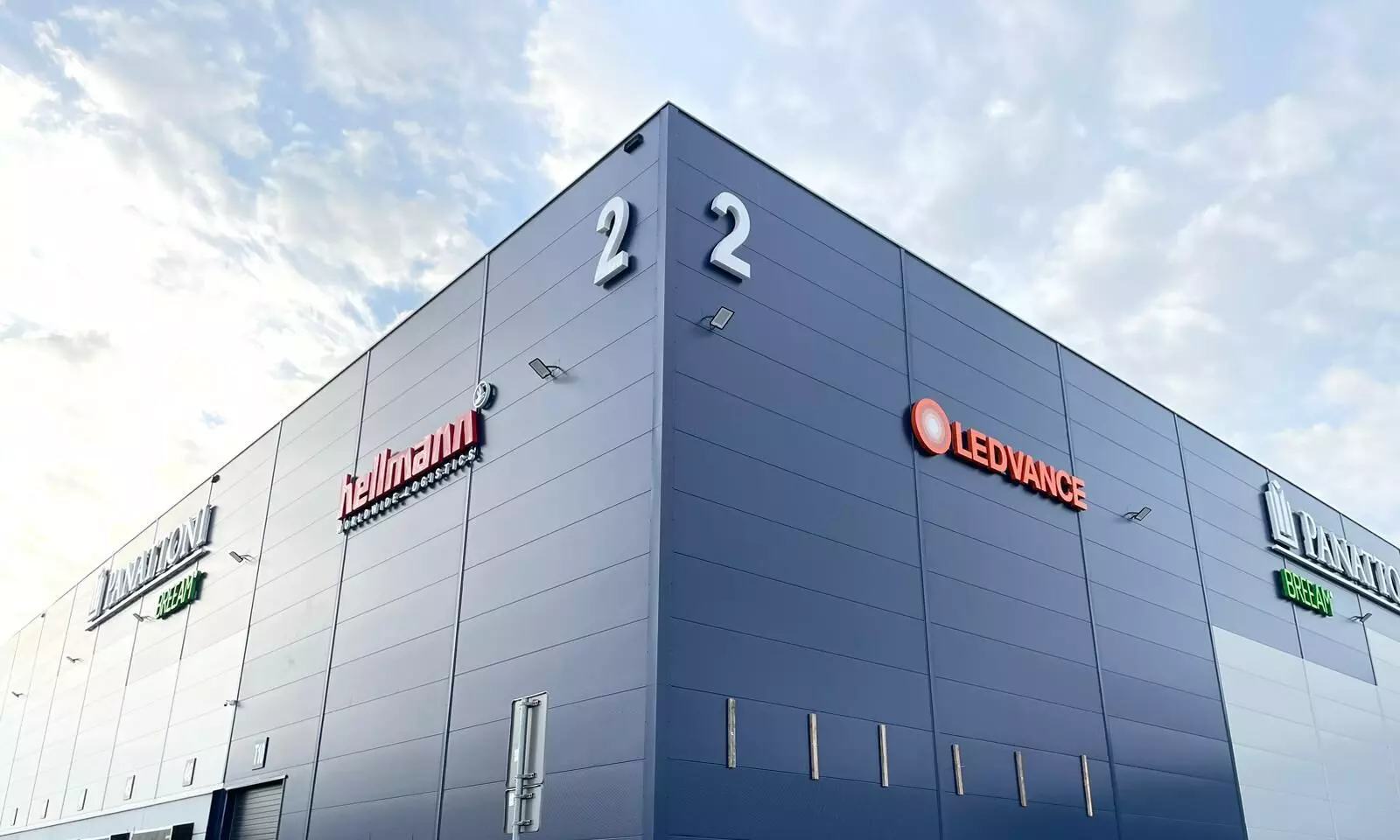 Ledvance, the global supplier of lamps and luminaires, has signed an agreement with Hellmann Worldwide Logistics for handling part of its European warehousing operations.
"In addition to managing a central Ledvance warehouse in Molsheim, France, Hellmann has been supplying retailers across Europe with Ledvance's comprehensive portfolio of luminaires and illuminants from warehouse locations in Spain and Poland since the fall of this year," says a release from Hellmann.
While Ledvance continues to operate its inventory warehouse in Molsheim and primarily serves the Central European markets from there, Hellmann Contract Logistics has opened a distribution centre in Borox, Spain to distribute goods in Spain and Portugal, the release added. "In addition, a second warehouse location is being set up in Wroclaw, Poland from which retailers in the Nordic countries as well as in Eastern and parts of Western Europe will be supplied. This will reduce the distance travelled to customers by one million kilometres annually, which will not only shorten delivery times but also significantly reduce CO2 emissions."
The new 20,000 m2 campus in Poland will be operated by Hellmann exclusively for Ledvance and is scheduled to be fully operational by the end of February 2023, the release said. The goal is to implement both pallet and individual order picking for supermarket distribution, DIY stores as well as wholesalers rapidly and efficiently from Wroclaw.
"We were looking for a logistics service provider that would support us as a long-term partner for the further development and implementation of our high-performance and sustainable distribution and logistics network in Europe," says Gareth Jackson, COO, Ledvance. "Hellmann convinced us with their state-of-the-art concept which meets all our requirements for modern warehousing. This cooperation is an important addition to our team in Molsheim and allows us to react flexibly and agilely to the constantly changing market requirements in the area of operations. Moreover, as equal partners, we are united by our long-standing corporate tradition in which sustainable innovation development has always been of central importance to both sides."
Volker Sauerborn, COO, Global Contract Logistics, Hellmann Worldwide Logistics adds: "We look forward to implementing our innovative concept for Ledvance across countries in Europe. Hellmann has been established as a full-service provider for many years both in Spain and Poland and can build on a powerful team. In the new warehouse in Wroclaw alone, for example, we are hiring around 80 new employees, which is part of our growth strategy in the contract logistics sector."