JD.com Q12022 revenue up 18%, active customers over 580mn
Income from operations for the first quarter of 2022 was RMB2.4 billion ($400 million)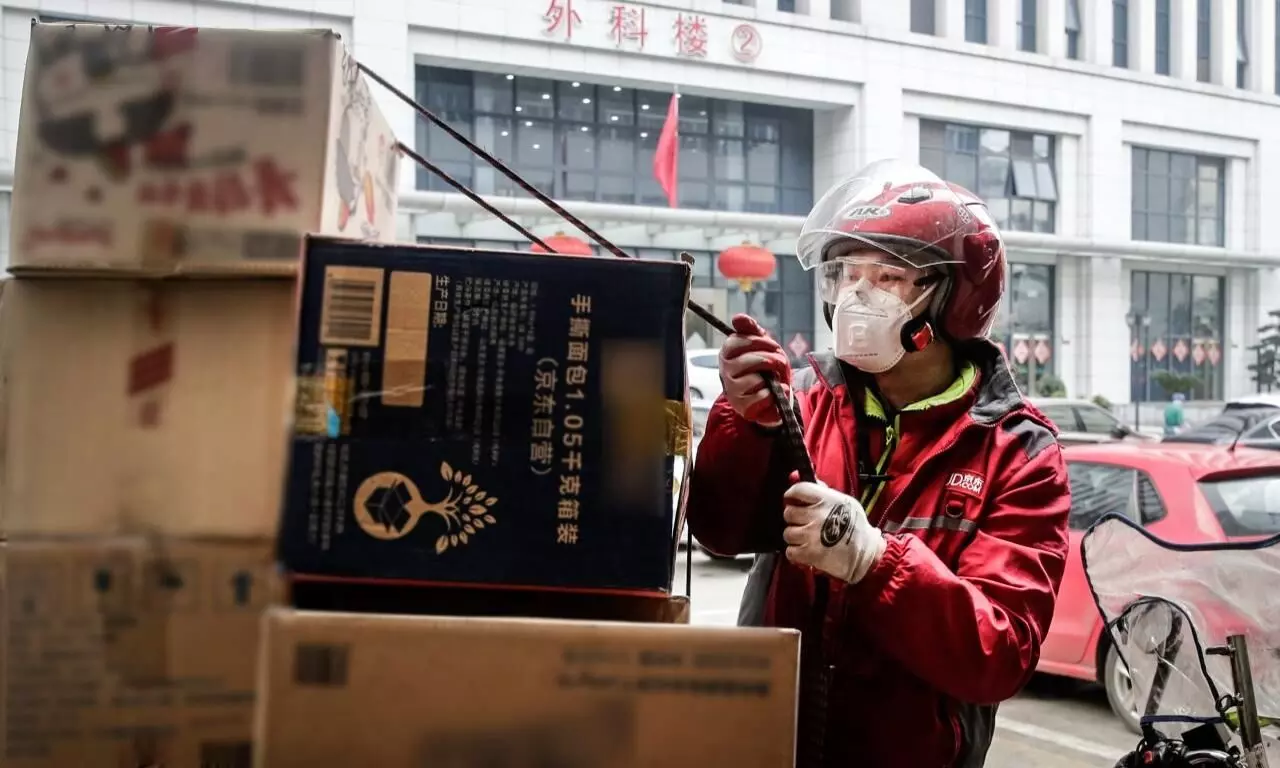 Nasdaq and Hong Kong Exchange-listed JD.com, China's largest online retailer and its biggest overall retailer, reported an 18 percent increase in revenue to RMB 239.7 billion ($137.8 billion) for the first quarter of 2022.
"Income from operations for the first quarter of 2022 was RMB2.4 billion ($400 million)," according to an official statement.
Annual active customer accounts increased 16 percent to 580.5 million in the twelve months ended March 31, 2022 from 499.8 million in the twelve months ended March 31, 2021, the statement added.
"JD.com's robust supply chain capabilities and technology-driven operating efficiency underpinned our solid performance during the quarter as we continued to deliver healthy growth amidst a challenging external environment," says Lei Xu, CEO, JD.com. "More importantly, we are actively leveraging our core competencies to support local communities and enterprises in regions affected by the latest Omicron outbreak. All of our employees are committed to fulfilling our social responsibilities and are encouraged by the deepening trust placed in us by customers and business partners. We will continue to demonstrate our resolve, resiliency and commitment to contribute to society."
Chief Financial Officer Sandy Xu added: "We are encouraged to see user engagement metrics continue to improve, demonstrating our strengthened brand image and expanded consumer mindshare. We have been implementing disciplined financial control policies while sparing no effort to support our consumers and business partners in this challenging time. Looking ahead, we will continue to execute our business strategies and focus on delivering sustainable high-quality growth in the years ahead."
JD.com transported over 80,000 tonnes of essential daily items in more than a month including medicine and maternal products, and dispatched over 4,000 couriers to support local supply operations to combat Covid-19 in Shanghai, the statement added.
"In March, JD Logistics launched two intercontinental charter cargo flights from Hong Kong to Sao Paulo, Brazil and from Zhengzhou, Henan province to Cologne, Germany. Leveraging its expanding overseas warehouse and transportation network, JD Logistics aims to provide overseas and cross-border integrated supply chain logistics services to a wider range of global brands and customers."
JD.com had approximately 390,000 employees, excluding part-time and interns, as of March 31, 2022.
JD.com's cash and cash equivalents, restricted cash and short-term investments totaled RMB 186.1 billion ($29.4 billion) as of March 31, 2022 compared to RMB 191.3 billion as of December 31, 2021.
(Note: The conversion of Renminbi (RMB) into US$ in this announcement is based on the exchange rate set forth in the H.10 statistical release of the Board of Governors of the Federal Reserve System as of March 31, 2022, which was RMB6.3393 to $1.00.)