Is Just In Time dead? Is Just In Case a dream? What next?
New terminologies keep emerging but do they answer problems? JIT to JIC is a perfect example of too much talk, no action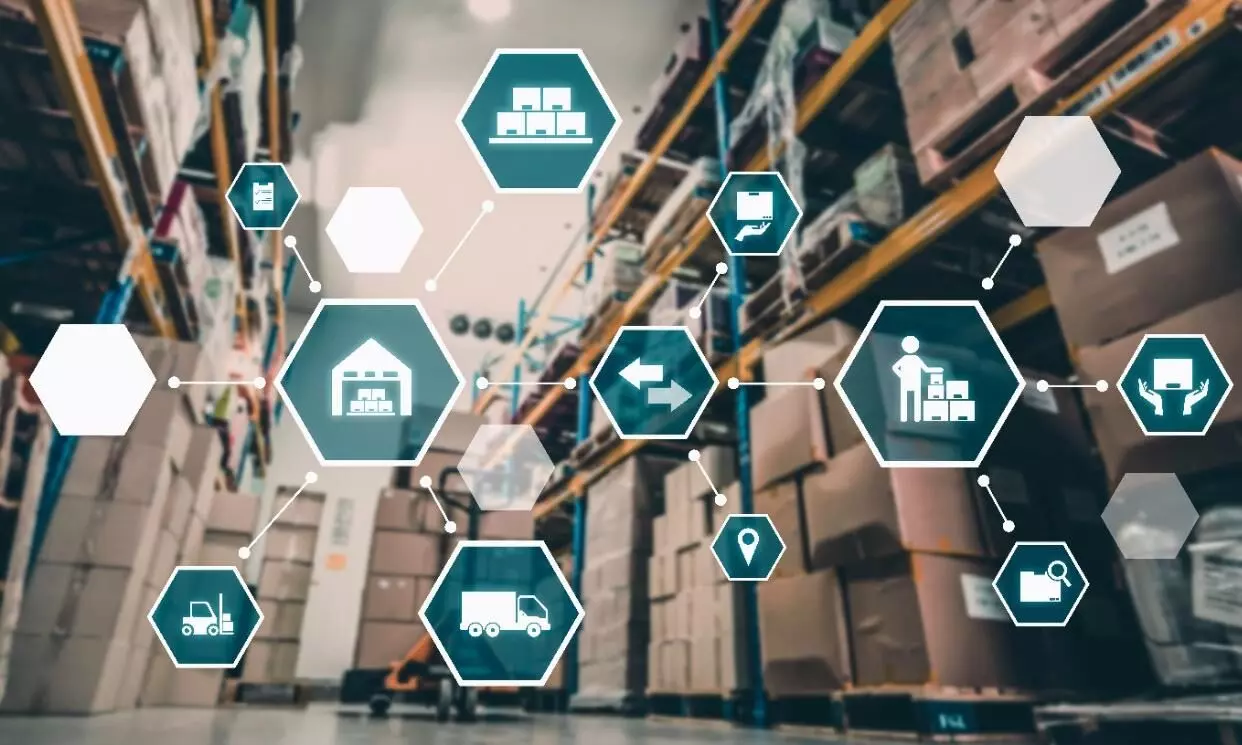 The last two years have taught supply chain executives lessons that could not have been learnt in two decades. All thanks to the Covid-19 pandemic and the supply chain disruptions due to various factors like the zero-tolerance policy of China, Russia-Ukraine conflict and lack of employees on the ground in the developed economies despite booming demand.
One key shift seen here is the move from the well-established inventory management theory of Just In Time (JIT) to a more complex and investment-heavy model of Just In Case (JIC) to handle disruptions that keep hitting the global supply chain.
"Just-in-time is unlikely to be an obsolete concept for the supply chain industry even despite the ongoing supply chain disruptions that we are currently facing," says Thomas Knudsen, Managing Director, Toll Group. "Although we have observed that businesses across the globe are shifting from a supply chain model driven by lowering cost (just-in-time) towards a model that builds in vital resilience measures (just-in-case), we can expect that the just-in-time model will evolve to be used in a much wiser manner.

"The challenge herein lies in companies needing to take on the responsibility to fill in the gaps between the just-in-time and just-in-case models. This shift between the models is not a zero-sum game and supply chains require careful planning to strike the right balance between cost and flexibility."
Australia-based freight forwarder Toll Group, a subsidiary of Japan Post, supports more than 20,000 customers worldwide with 500 sites in 25 countries and a forwarding network spanning 150 countries.
"Just In Time is not really dead, it has only been affected by the pandemic," says Rakesh Chandra Kukreti, Purchase Head, London Distillers. "Things will normalise in a couple of years."
Kukreti, who heads operations for Nairobi, Kenya-based London Distillers, feels JIC is the name of the game now " as industries try to revive economic activities to stay afloat."
For decades, corporate strategies were based on cost, globalisation and Just In Time having focus on keeping inventory to the minimum, and using contracts to have more flexibility to meet changes in demand, says Dr Pramod Sant, an industry expert and former head of Import-Export and Customs, Siemens. "The Covid pandemic followed by various disruptions like container shortage, increase in freight cost and shortage of semiconductors and now Russia-Ukraine war has changed this but the answer to "Is just in time concept dead? is NO". The topic has been discussed several times over the last 24 months in various supply chain forums, by companies in their board rooms and all SCM Professionals.

"JIT took a big hit during Covid, many manufacturers could not get material on time that resulted in shortages. The sudden increase in demand in some sectors further worsened the situation..look at example of the sudden increase in demand of laptops and related hardware due to work from home (WFH). This resulted in most manufacturers going back and revisiting the JIT strategy. However JIT is not dead but the strategy on how to achieve JIT is changing."
Appliance maker Whirlpool is adapting its business to a world that is becoming less globalised. Marc Bitzer, Chief Executive Officer, Whirlpool says rising geopolitical and trade tensions, a challenged global supply chain and higher freight and logistics costs have made it more difficult to operate a global manufacturing company. "As we sit here today, we are operating in a very different world than we were just 10 years ago," Bitzer told investors after announcing Q1 results, The Wall StreetJournal reported. "It is a less global world."
"Just In Time is not dead, and I've found the entire JIT vs JIC debate misplaced," says Jason Miller, Supply Chain Professor, Michigan State University - Eli Broad College of Business & The Ohio State University - The Max M. Fisher College of Business. "JIT in no way precludes having safety stock. Rather, the goal is by minimising variance of lead time and smoothing demand, minimal safety stock is needed.

"What we've come to find is that the parameters that govern how much safety inventory we need no longer apply (e.g., lead times are much more variable in a world with container liner disruptions or Covid-induced lockdowns) or we have come to find that assumptions that undergird conventional safety stock calculations don't apply (e.g., demand and lead time are positively correlated, demand within a lead time is autocorrelated, etc.). We shouldn't conclude that some firms' discussion that they want to increase safety inventories means there is no place for JIT."
A view echoed by Kris Kosmala, AGSM, UNSW Business School, United Kingdom. "Please keep in mind that Just In Case is an artificial term coined by some journalist or another. Unlike JIT, which has prescribed inventory levels and formulas to calculate supply velocity and levels of inventories at every node, there is no such theory/framework underpinning Just In Case. We may say that increasing safety stock by 100 percent may be equivalent of Just In Case but so it could be increasing safety stock by 200 percent. Now, recall that safety stock level itself is a small percentage of the actual stock planned as needed inside the flow, so those 100-200 percent are not increasing the overall levels of inventory dramatically. We could view it by the shipping cycle, say volumes normally ordered for total transit time from dock to dock gets increased by 2, but that is more like shipping volume precaution rather than inventory volume science. Weird world."
Kosmala adds that the concept of Just in Time is not dead. "For some reason the manufacturing JIT concept of buyer having hours of input stock on hand in front of the machines and the supplier of that stock within close geographical reach, sometimes literally across the road, creeped into thinking about supply chain spanning overseas supplier locations needing over 100 days of lead time, including transport time, to get the input supply close to where it is needed to continue with JIT. I am suggesting that it is nonsensical to apply JIT to executing extended overseas supply chains but JIT will still be practised by the manufacturers to ensure that right inventory is in front of their production lines when it is needed and for the purpose of maintaining JIT, they will bring more supply on shore and temporarily store it in inventory locations close enough to maintain their JIT system. "

So, is JIC actually different from JIT? JIC is an inventory management strategy that focuses on keeping a large standing inventory, and JIC supply chains operate by anticipating demand.
"For the next few years, we have to take a different approach to these just-in-time global supply chains," Dirk Holbach, chief supply-chain officer, Henkel's Laundry & Home Care business unit, told McKinsey in an interview. "We have to be smarter. You may run into a cost and benefit discussion on the business side, but I perceive a readiness to invest in resilience."

Supply chain is a people business, says Holbach. "Despite all the technology, processes, and standards, it's super critical that we have the right people at the right spot. We take care of them because they are our most precious resource. Over the past two years, supply-chain terminology has gained a completely different prominence in mainstream media and companies—really moving from this perception as a cost centre to a solution provider and growth engine for many businesses. And hopefully that will attract more talent to supply chain and operations. It's a cool place to work if you like challenges."
Industry impact
For most industries, resilience is likely to remain the key factor in supply chain planning, Knudsen added. "This means that while global supply chains will remain relevant for certain industries, we believe the need for cost control and resilience could also see the rise of new modes of transport in addition to established air and sea links.
"At Toll Group, we are seeing more of our customers being receptive to change and accepting hybrid solutions and modes that were less common in the pre-pandemic period. Businesses are starting to take on a different approach by shifting their supply chain to nearby regions such as Southeast Asia, adapting a multimodal approach and diversifying their suppliers, increasing agility and boosting inventory control for organisations."
While some supply chains for B2C products have seen change in patterns of demand, the inventory turns for the larger companies remained relatively unchanged, says Kosmala. "B2B companies might have seen some change based on different ordering from their B2B customers facing the B2C market but there was generally a higher level of preparedness among the B2B participants. The primary concern of avoiding out-of-stock situations remained but we deal with this using framework and formula for correctly predicting reorder points. The formula uses a level of safety stock added to average sales multiplied by lead time. If you think about my JIT answer above, the "time" plays the most important role because it has a multiplier effect.
"If the planner was using 75 days for the lead time (measured between starting and finishing a supply process from submitting a purchase requisition, through delivery time, to the time it lands before the machine or on the shelf), observation of shipping performance would lead them to change 75 to say 125. That strange and unexplainable concept of "Just in Case" is really driven by change to the value for lead time. With a long enough history of overseas production and shipping performance (24 months would be the minimum for the model to work), we could use machine learning to correctly re-set the lead time to a new value. But the last 24 months had zero pattern in shipping data and was unpredictable for production, especially for the factories located in China which uses the draconian measures of "zero Covid" causing closure of whole factories or entire cities. Performance was so random, that setting lead time value by machine learning was no better than using the gut feeling of the human planner armed with the simple calculator.
"The second important component is the safety stock. Increasing the level of safety stock has financial consequences. So, one can keep more reserves but one needs to be sure that any safety stock increase makes sense e.g. there is enough storage, the stock doesn't have tight "use by" constraints, etc. A large B2B or B2C player can financially afford to increase safety stock volume. For example, Tesla got it right for B2B while Walmart, Target or Home Depot got it right for B2C. SMB players were out of luck, as they didn't (don't) have the financial resources and they don't have advanced means of finding correct value for the lead time and the whole reordering point formula. "
Knudsen of Toll Group says supply chain disruptions to the automotive industry have been rampant. "With lockdowns still on-going in countries that house key automotive and components suppliers, production lines have been halted and factories have been shut down. As a result, we have observed a supply bottleneck for the automotive industry. This is on top of the global chip shortage that is estimated to ease only in the second half of 2022, according to Fitch Ratings.

"To meet the increased demand for electronics, automotive and auto components, we are seeing a trend in clients shifting to a Just in Case model, with diversified production lines. Many automotive brands have also turned to outsourcing auto parts from various countries, or explore in-house production to ease the supply stress.
The current supply chain disruption has enabled businesses to adopt new solutions to mitigate the shock brought about by the current shortages, which provides more flexibility for businesses to respond in times of disruption."
So, has demand for warehousing space increased from customers, especially for some sectors like electronics and autos? Kosmala says: "Yes, that was the natural consequence of recalculating reordering points with higher value for safety stock and rapid swings in transport time portion of the lead time value which caused random spikes in inventory arriving out of sequence or in volumes not spaced in predictable time intervals.
"For companies not experiencing much change in inventory turns that meant a requirement for more space to temporarily house more of their input stocks. There might have also been some leasing/buying "just in case we need more" space, but once the predictability of the lead time improves with constantly analysed data, the demand for additional, "out of pattern" demand for warehousing space will soften up."
Most companies started revisiting their strategy in 2019 when the U.S.-China trade war started, Sant said. "This was followed by Covid and supply chain disruptions. Companies had to relook at globalisation, supplier , tariff and non-tariff barriers, alternate sourcing, multiple sourcing, transportation modes and routes. Based on industry, type of items, supplier country, all items are reviewed and a new strategy is implemented.
"Supply chain teams had increased transparency to the last level of supplier's suppliers. It is easier to build inventory than developing alternate suppliers and building a new factory. Hence, the immediate solution was to increase inventory. Items where deliveries are long and unpredictable, inventory was increased. However, this is not done "Just-in Case" but with doing study in depth which was never done in the past. Analysis of critical, single source, affected items was done in depth and new digital systems were built to reduce risk and increase agility.
Air cargo and JIC
Air cargo will remain critical for high dollar value commodities, Miller said. "For example, cell phones, computers, pharmaceuticals, manufactured components, etc. will still move by air freight."
Air freight is very costly, so the supply chain planners take much more care in calculating precisely how much they need and how much they will pay for it, Kosmala added. "If the Time to Market is critical and reputation is at stake e.g. Samsung announcing the date of release for their flagship smartphone must accumulate inventory for the predicted average sales, air freight will be planned ahead and maybe used to a greater degree but for B2B it would not change. I can't see there will be a significant move from ocean to air whether the companies aspire to hang on to the "in time" or "in case" approach to inventory planning. As mentioned, the capacity buyer will most likely play with the Lead Time value but not with changing the modes to preserve the original lead time value.
"A lot of capacity has been removed from the market with the disappearance of passenger flights. That bellyhold space will be gradually restored as passenger traffic picks up. So, if anything, freight forwarders who took orders for air freight but have not obtained sufficient and time-predictable supply from carriers might have been caught resulting in spikes of short term charters for dedicated freighters. Here again, having longer data series for the buy and the sell side would help but the last 24 months happened to be very unpredictable and the value of the data patterns helping freight forwarders correctly figure out how much and where the capacity will be required is quite low. So, we will see random buy/sell spikes in air freight utilisation on some specific O-D lanes but those spikes will not form into a longer pattern confirming uniformed growth of air freight in excess of the previous, pre-pandemic pattern."
Kukreti added: "It is important for critical industries where benefits outweigh costs like medicines and space logistics. However, for day-to-day demand industries, air cost may be exorbitant."
"Air cargo's importance is not limited to JIT inventory management," Sant says, and goes on to add: "...but to meet critical demand of customers, to increase market share by assuring customer faster deliveries, new product launches etc...but the most important is having continuity of production. Now, you are able to balance transportation cost with the right mix of sea and air freight to meet all customer needs. I have seen many new items being air-freighted that nobody would have imagined in 2019."
"We foresee that the problems in the container shipping landscape are unlikely to subside in the near term," says Knudsen. "Hence, the multimodal approach to the supply chain can offer an effective way to ease capacity and cost constraints to meet the demand for Just in Case inventory management. While rail has emerged as a real alternative for supply routes such as the Asia–Europe network, a combination of air and sea is likely to remain the optimal intermediate alternative for most regions and businesses."
Nearshoring & JIC
There is some evidence that many companies with U.S. centric operations are considering shifting sourcing from China to Mexico, Miller quoted a report by Wall Street Journal.
However, there are reports emerging that nearshoring is complicated due to the nature of global supply chains with second- and third-tier suppliers forming an ecosystem that contributes to production. It may take years to duplicate the supplier networks and availability of raw materials on a scale found in Asian manufacturing hubs, reports The Wall Street Journal.
New normal?
Resetting of the lead time and safety stock values already took place, and we saw it in the form of bulges in volumes about 12 months ago, says Kosmala. "If you recall, that was also the period during which large retailers started chartering their own ships but not their own planes. As predictability of the lead time increases and the value used in the reordering formulas starts trending down, we will see another reset of need for capacity. Dropping spot rates will be the key symptom of the trend of companies accumulating too much just in case changing their course toward tighter inventories, but let's not talk about Just in Case reverting to Just in Time because, as mentioned,, using JIT in the context of overseas supply chains is really misleading."
Unlike others, Kukreti was positive in his outlook. "Things will settle down soon. The current shortage of raw materials has pushed up costs. As soon as industries resume normal production to meet demand, the global supply chain will normalise."
Knudsen of Toll Group brings in a new perspective when he says we are already seeing a new normal in the supply chain with one of the key features being the growing focus on technology. "The industry is benefitting from new technologies such as the Internet of Things (IoT), artificial intelligence (AI) and machine learning (ML) with the ability to reduce costs, maximise efficiency and addressing the manpower crunch issues.
"For instance, IoT devices can ease labour shortages by replacing manual inventory recording with data collected by sensors connected to cloud platforms for storage and analysis. AI and ML can make predictive analysis on customer demands to allow businesses to plan ahead in stocking up their inventory ahead of time based on past consumer behaviour. Therefore, as these technologies help businesses keep up with the changing demands of the stakeholders and improve efficiency, business leaders are able to make better informed decisions while reducing costs."
At Toll Group, we have always been a believer in technology, with innovation forming a core part of our flagship facility, Toll City, positioning it well to support supply chains and freight operations in a digital-first economy, Knudsen said.
"We have seen the U.S.-China trade war, Brexit, pandemic, container shortage, semiconductor shortage, the Russia-Ukraine war, sanctions on Russia and Belarus in a very short time. Every time, there is new learning and redefining of supply chain strategy. I feel all such challenges are making the supply chain more agile, transparent and robust," Sant concluded.