Intelligent logistics platform Raft raises $30M in Series B funding
The investment will drive further development of its intelligent logistics platform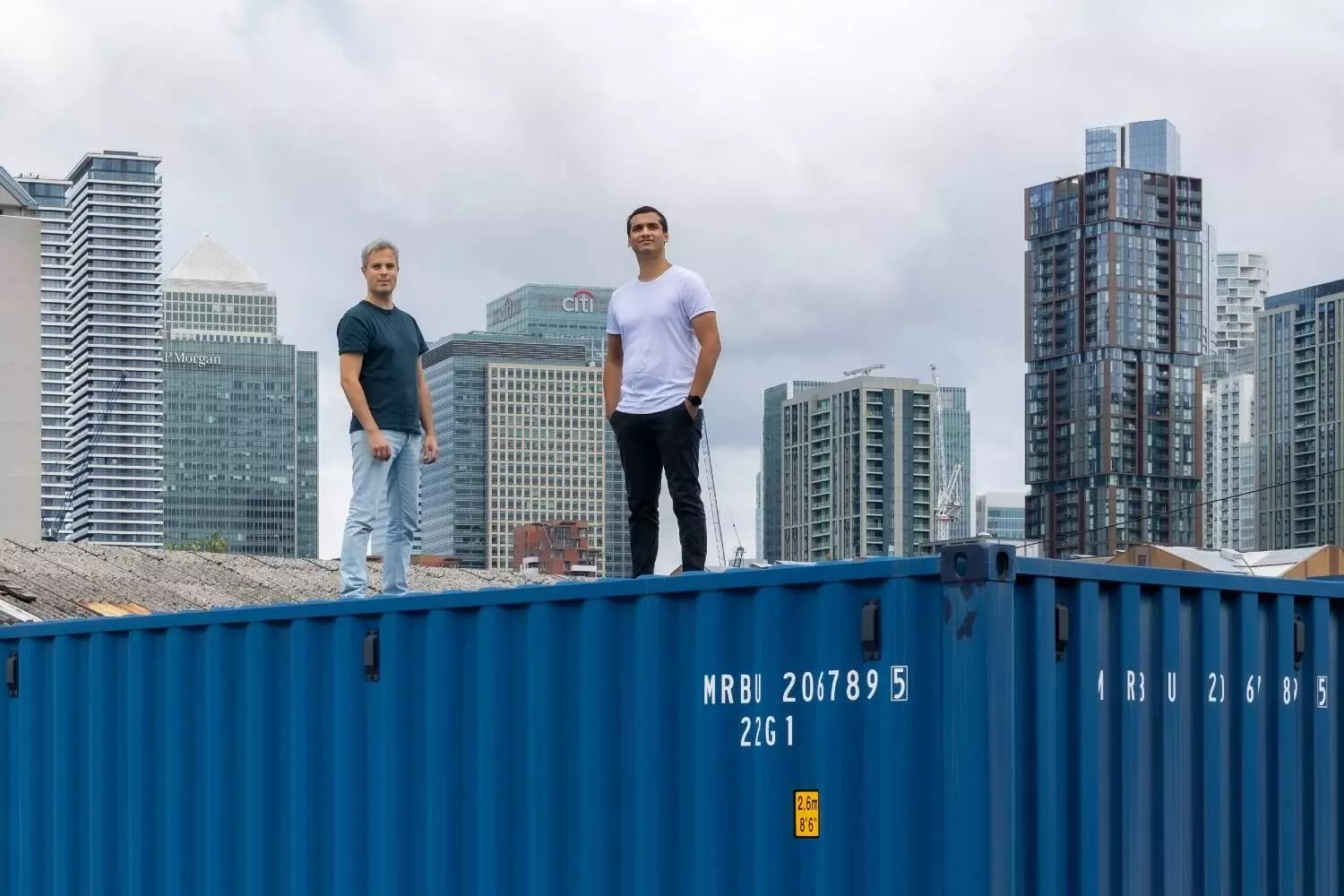 Intelligent logistics platform Raft recently announced the successful completion of its Series B funding round, raising $30 million in investment.
The funding round is led by global VC investor Eight Roads with participation from existing investors Bessemer Venture Partners, Episode 1, and Dynamo Ventures, as well as Moguntia Capital.
Founded in 2017, Raft—formerly known as Vector.ai helps key players in the logistics industry apply AI to their daily tasks and customer interactions. The fresh capital infusion will be used to increase the development and deployment of Raft's core automation products, improve data collaboration across the ecosystem including mission-critical emissions and visibility data and overall deepen Raft's market reach.
"We founded Raft as an AI-first company because we saw an opportunity to empower freight forwarders and customs brokers with technology, and take pressure off their operational teams so that they could focus on their customers instead of their keyboards," said James Coombes, CEO and Co-Founder.
"We've always been clear about focusing on specific parts of the shipment lifecycle where automation has the highest ROI. We recognized early on the pain points around accounts payable reconciliation and customs entry preparation, and we've since grown the product to help automate areas such as warehousing, booking confirmations, and more," he continued.
"We quickly understood that our customers don't want separate solutions for each of these areas, they want one AI platform that offers best-in-class automation across the length and breadth of their business. That's Raft," said Coombes.
At a time when freight forwarders and customs brokers are being squeezed from both sides including from lower revenue as rates and volumes drop post-covid and rising costs from high staff turnover and wage inflation, digital tools that help win and retain customers combined with automation tools that make operations budgets stretch further have never been so important.
Coombes said, "We see AI as an enabling force for a new way of working in logistics. AI can help make sense out of complex and sometimes chaotic human processes, allowing them to be completely digital for the first time as well as more efficient and collaborative. Our services are more relevant than ever before and we're excited to build on the foundation of almost 6 years of data and expertise in deploying cutting-edge AI to the logistics industry."
Raft's platform is driving a step-change in automation but it has also created a natural opportunity for Raft to bring its data and insights to the customer-facing side too, an intention clearly demonstrated with its release of a digital shipment portal, which helps freight forwarders and customs brokers to bridge the gap with their end-customers.
"One thing we noticed is that our customers struggled to take the fragmented data that sits across their business and serve it digitally to their shipper end-customers. We have clean AI-standardized data, broad exposure across the shipment lifecycle, and existing integrations across the ecosystem, and so we felt like we were well placed to offer that," said Coombes.
Raft's recently released shipment portal offers its customers the ability to share both internal data as well as third-party data with their end-customers, offering tools such as multi-source container visibility, emissions reporting, and quote-to-book, all-in-one digital portal that works seamlessly with their TMS.
"We are excited to partner with Raft on their path to help the global logistics industry scale through automation and data-driven decision-making," said Michael Treskow, Partner at Eight Roads. "The team has leveraged a combination of industry expertise and cutting-edge AI to build a product that delivers immediate value to its customers. There are many more concrete pain points Raft can solve for the industry, and we look forward to the team executing on their vision."
Raft's customers include 40% of the A&A's Top 25 Global Freight Forwarders List, as well as global customers like EMO Trans, OIA Global, The Scarbrough Group, NNR Global Logistics, and Navia Freight.
Andy Richardson, Global CIO at EMO Trans, a leading global logistics provider, said, "Raft was the right partner that matched our global vision and ambition. Their best-in-class automation platform shone in comparison to all the other options we looked at. Their clear AI leadership, breadth of product, and deep TMS integrations have laid a clear path to automate the execution of our entire shipment lifecycle—making the lives of our operators easier, and our customer service better."
Since its launch in 2017, the Raft team has grown to more than 95 employees located in offices in the UK, India, and the US and is planning additional hires across product, engineering, and commercial functions over the next year.