Hellmann to offer three new industry solutions
Hellmann is launching three industry solutions - consumer goods, technology and industrial.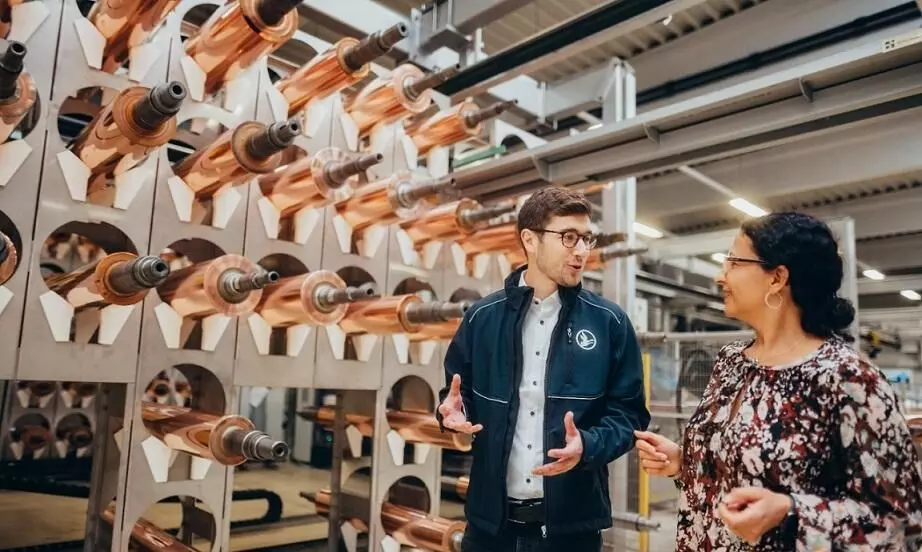 Hellmann Worldwide Logistics is launching three new industry solutions - consumer goods, technology and industrial.
"With the additional offering of highly specialised logistics services for these individual industries, Hellmann is significantly expanding its services and optimising processes along the entire value chain for its customers - from procurement, production, and distribution to returns processing and repair management," says an official release.
The three verticals complement Hellmann's five existing industry solutions that are already successfully established in the market for the automotive and cruise industries, fashion and pharmaceutical industries, and producers of renewable energies, the release added.
While the consumer goods sector focuses primarily on global transportation solutions by providing the optimal combination of all available modes of transport as well as setting up online stores and providing support at the point of sale, the industrial and technology solutions will additionally provide traditional contract logistics services such as supply and returns management, the release said.
"All industry solutions aim to cover the entire life cycle of products with end-to-end logistics concepts from a single source and thus meet the specific requirements of each sector. The technology vertical is aimed particularly at manufacturers of consumer electronics, high-tech goods and robots. The industrial vertical is targeted at producers of machinery, power and hand tools and producers of industrial electronic components. Consumer goods include products with comparatively short life cycles such as toys, non-perishable foods, electrical and household appliances as well as cosmetics and personal care products."
Patrick Oestreich, Chief Commercial Officer, Hellmann Worldwide Logistics says: "With the three new industry solutions, we are taking another strategic step on our growth track. Based on Hellmann´s global infrastructure and the sophistication of our processes, we consistently develop individual logistics concepts for our customers, making us a reliable and future-oriented partner even in times of increasing demands."
With more than 12,300 employees, Hellmann Worldwide Logistics is active in 60 countries and generated sales of around €4 billion in 2021.