Hellmann responds to the global e-commerce boom with Easy eComm
Set to launch this month, Easy eComm model will enable businesses to fulfil their customer's online purchases in the U.S.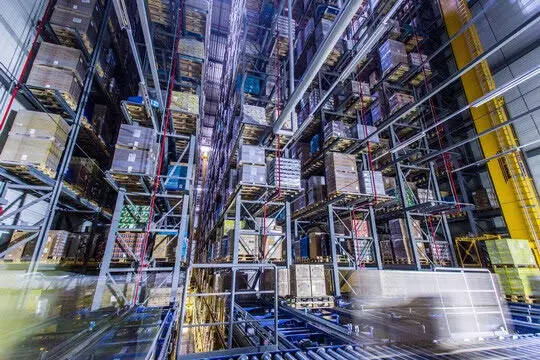 Hellmann Worldwide Logistics has introduced a new solution facilitating order fulfilment for international businesses that wish to enter the U.S. market without the need for a domestic fulfilment centre or storefront presence.

Hellmann Worldwide Logistics has said the solution – Easy eComm model – is slated to launch this month. It serves as a turn-key solution that makes it possible for businesses to fulfil their customer's online purchases in the U.S., swiftly and cost-efficiently.
Operating as a virtual order fulfilment centre, this market entry solution developed by Hellmann requires no capital investment or local distribution centre set-up for customers. It utilises the new informal "Type 86" customs entry that enables importing of merchandise valued up to $800. In this way, the new solution allows manufacturers of fashion apparel and fast-moving consumer goods to leverage the global freight forwarder's gateway and warehouse network to expand their reach to a customer base of over 320 million U.S. consumers.
The Easy eComm solution is ideal for online merchants of lower-value goods to test the U.S. market space without the need for local presence. The model employs a three-phased approach that makes it possible for new importers to scale their business gradually, with Hellmann's established team of experts managing the implementation of each phase of the U.S. market entry strategy. Launching with international fulfilment from the point of origin and returns logistics in phase one, the inbound journey continues with the set-up of an international returns consolidation centre in phase two. It culminates with the establishment of a full-fledged U.S. distribution centre in phase three.
The Easy eComm implementation process is designed to activate U.S. market fulfilment in just a few weeks, with the ability to reach full deployment of in-market operations within twelve months of inception.
Patrick Oestreich, chief commercial officer of Hellmann Worldwide Logistics, said, "Our Easy eComm Solution enables international businesses to easily reach U.S. customers. As part of the full-service offering, we handle the entire process and provide customized solutions – from the consolidation of the goods in the country of origin to door-to-door delivery in the U.S.A. By providing our local expertise and infrastructure, we support our customers to successfully implement and evolve their business plan in the U.S. market."
Peter Huewel the regional CEO of North America for Hellmann Worldwide Logistics said the team looked forward to welcoming new companies to the U.S. "We are here to welcome new companies to the U.S. Our team is looking forward to assisting them in their transition into the U.S. market, and we will work very closely with each business to understand where Hellmann as a partner can further support their journey to reaching this U.S. customer base."
Founded over 150 years ago, Hellman Worldwide Logistics offers a range of services including classic forwarding services by truck, rail, air and sea freight, as well as a comprehensive range of CEP services, contract logistics, industry and IT solutions. In 2020, the Hellmann Group achieved sales of around €2.5 billion with 10,601 employees.