Flexport App launches on Shopify
Merchants can now quote, book, track & ship products to the U.S. with additional port coverage coming this year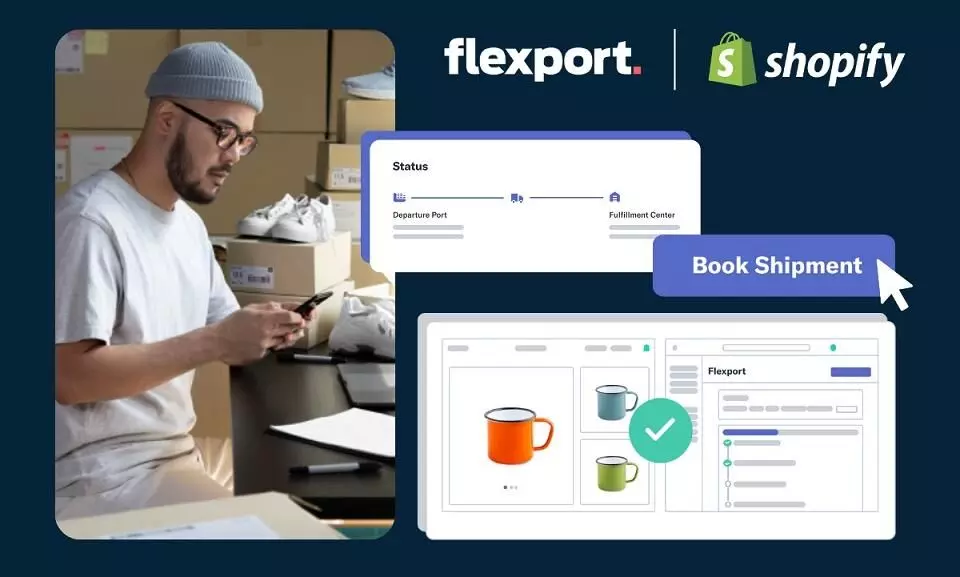 Flexport announced the launch of the Flexport App on Shopify – a one-stop, integrated solution designed for small-and-medium-sized businesses (SMBs) to meet their global trade needs.
"The flagship App is the first milestone in Flexport's strategic partnership with Shopify to empower SMBs with the technology and tools they need to grow their businesses globally," says a release from Flexport.
Through the Flexport App, merchants can now quote, book, track, and ship products to the U.S. with additional port coverage coming this year. "Merchants can seamlessly integrate their product library from their Shopify store, gain SKU-level visibility to inventory in transit, and choose the right ocean freight shipping solution for their business – including Less-than-Container-Load (LCL) and Full-Container-Load (FCL) services – along with customs clearance and enhanced cargo protection. Merchants will also have access to real-time cost estimates and the ability to leverage enterprise-grade reporting and analytics to remove common barriers to freight forwarding."
Aaron Brown, CEO, Shopify Logistics says: "Shopify and Flexport share a joint vision of breaking down global supply chain barriers for businesses of all sizes. The Flexport App's integration with Shopify and the Shopify Fulfilment Network app enables any merchant to connect their supply chain to Shop Promise, without requiring any supply chain expertise."
Shopify became a strategic investor through Flexport's Series E funding round in 2022, the release added. "In December, Flexport appointed Parisa Sadrzadeh as Senior Vice President of SMB Product and Technology to lead its newly-established business organisation and supercharge Flexport's push to build SMB-focused logistics technology and products."
Sadrzadeh says: "Global logistics providers have chronically underserved small-and-medium-sized businesses. We are excited to deepen our partnership with Shopify to enable SMBs with the logistics infrastructure, expertise, and technology typically reserved for enterprise companies with more experience and resources. The Flexport app on Shopify gives merchants seamless access to breakthrough logistics solutions – an important step forward in our ambitious roadmap to power the growth of SMBs worldwide."