dnata cuts CO2 emissions by 80 tonnes/yr with biofuel switch in UAE
dnata's latest initiative is part of its efforts to reduce carbon footprint and waste to landfill by 20 percent by 2024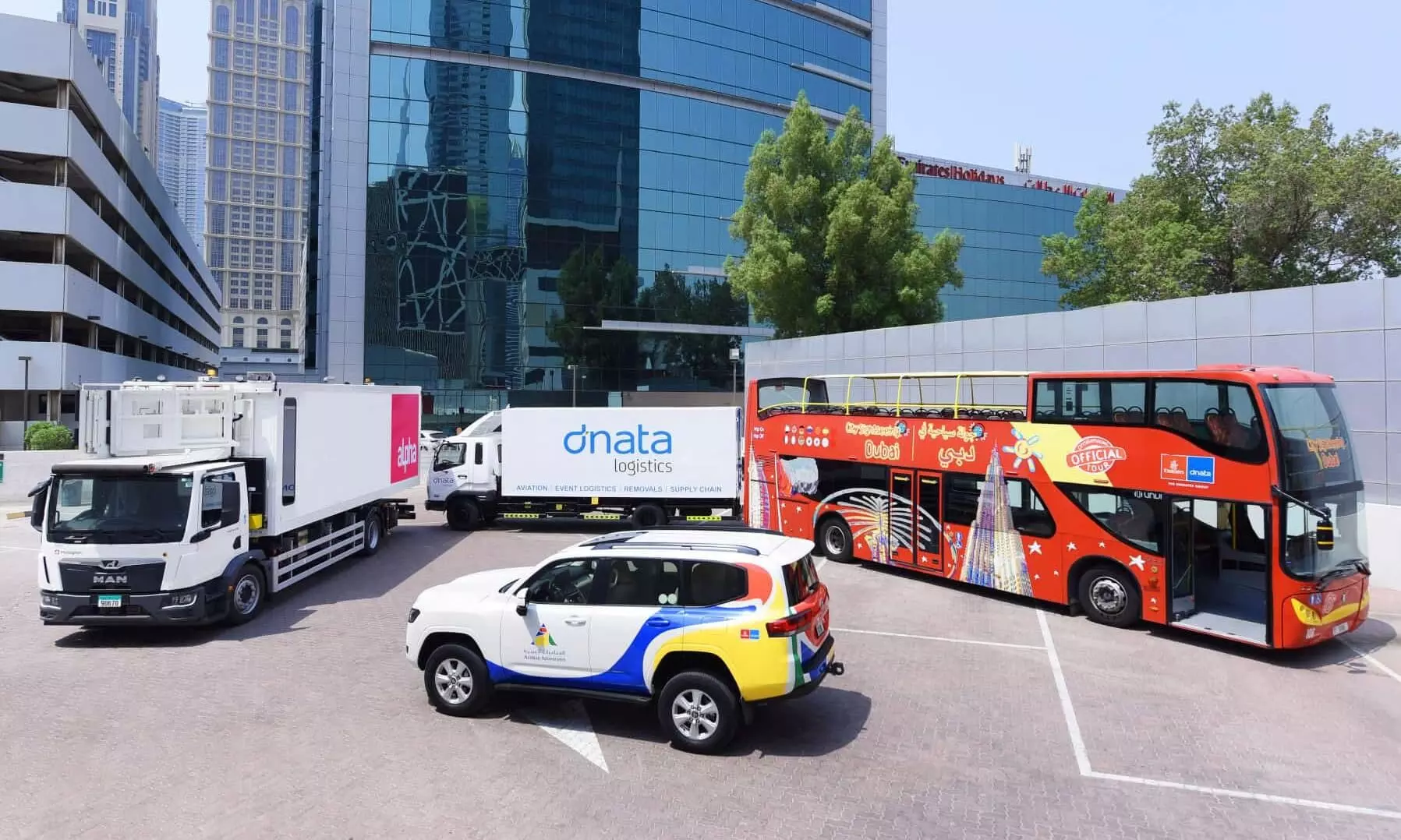 dnata's group brands - dnata Logistics, Arabian Adventures, Alpha Flight Services and City Sightseeing - have switched their vehicles to run on a biofuel blend in the UAE. "The strategic move saves 80 tonnes of carbon dioxide (CO2) emissions per year, equivalent to over 320,000 kilometres driven by an average petrol-powered car," says an official release.
dnata's latest initiative is part of its efforts to reduce carbon footprint and waste to landfill by 20 percent by 2024 in line with its two-year green operations strategy. "In June 2022, dnata announced that it would invest $100 million in green operations in two years to further enhance its environmental efficiency globally."

Steve Allen, CEO, dnata Group says: "We constantly explore and implement emission reduction methods across our fleet and infrastructure to reduce our carbon footprint. The introduction of biofuel to a diverse range of our UAE businesses is an important step in our ongoing journey. It offers a simple and effective method of cutting emissions throughout the fuel lifecycle, without requiring any changes to equipment. We will continue to invest in our operations, including large-scale infrastructure solutions, to further enhance our sustainability performance and achieve our green operations targets."

dnata Logistics has switched 31 of its trucks to be run on a biofuel blend at its Dubai-based hub. "Providing multimodal freight forwarding, logistics, supply chain and road transport services, its trucks cover up to a total 217,000 kilometres per month. The move saves almost 35 tonnes of CO2 emissions per year, the equivalent of eight petrol-powered cars driven for one whole year."
dnata's other recent key initiatives include continued significant investment in renewable infrastructure, low-emissions ground support solutions and process improvements to optimise fuel efficiency, the release added.
In the financial year 2022-23, dnata's teams handled over 710,000 aircraft turns, moved over 2.7 million tonnes of cargo, uplifted 111.4 million meals and recorded a total transaction value of travel services of $1.9 billion.