"Challenge Group delivers fashion in style"
Every pallet is checked at origin against an internal checklist & containers are watched by Group's security team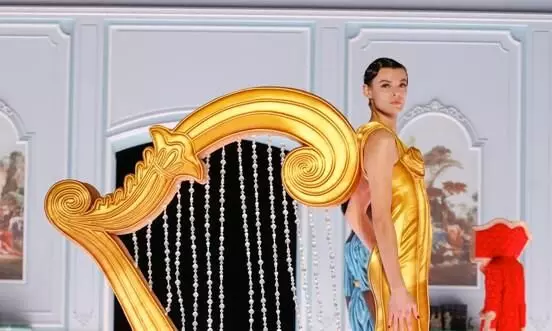 A Monday morning in Milan, Italy... a well-known designer label has just completed a final, last-minute collection that is listed to show at the New York Fashion Week in the following few days.
The designer's logistics manager contacts the team at Challenge Air Cargo who arranges for a dedicated truck to collect the valuable haute couture and deliver it to the handling team at Liège Airport in Belgium later that evening.
Experienced handling staff carefully transfers the high-priority shipment from the truck and loads it onto the waiting Challenge Airlines BE New York flight. The Boeing 747 freighter takes off the next morning, arriving in New York that same afternoon. "Less than 48 hours after the urgent Milan phone call, the world's A-Listers and Who's Who in the fashion world admire the designer's latest creations as they are artfully modelled on the catwalk, stealing the show with their simplicity and line," says an official release.
Challenge Group has been involved in transporting high-end fashion from some of the world's top designers for more than two decades. "Last-minute shipments, like the one described above, are rare but do happen. Normally, shipments from Italy destined for the New York fashion week, for example, are planned seasonally with final preparation taking place in the month running up to the event. During that time, each week, around five to ten main deck positions on the New York flights out of Liège are blocked for containers loaded with all kinds of often fragile fashion accessories, shoes, and hanging garments."
China-bound shipments are more than double the size with ten to fifteen weekly main deck positions dedicated to designer wear, the release added. Every pallet is checked at origin against a specific internal checklist, boxed trucks are used, and all containers are sealed using Challenge Group's own seals and are kept under the watchful eye of the Challenge Group security team.
"Milan, New York, and China Fashion weeks are routine staples for the Challenge Air Cargo operations," says Or Zak, Commercial Vice President, Challenge Group. "Unlike the haute couture fashion collection, which presents incredibly stunning new designs every time, Challenge Group delivers its own consistent style: high quality, an eye for detail, and seamless transport. A great deal of planning goes into ensuring that each Fashion Week is a perfect performance every time, showcasing the world's latest trends. Challenge Group, too, is a trendsetter in its own right."