Amazon will open its first fulfilment centre in Turkey
Amazon is investing more than 100 million dollars in the new site that will help meet growing customer demand in Turkey.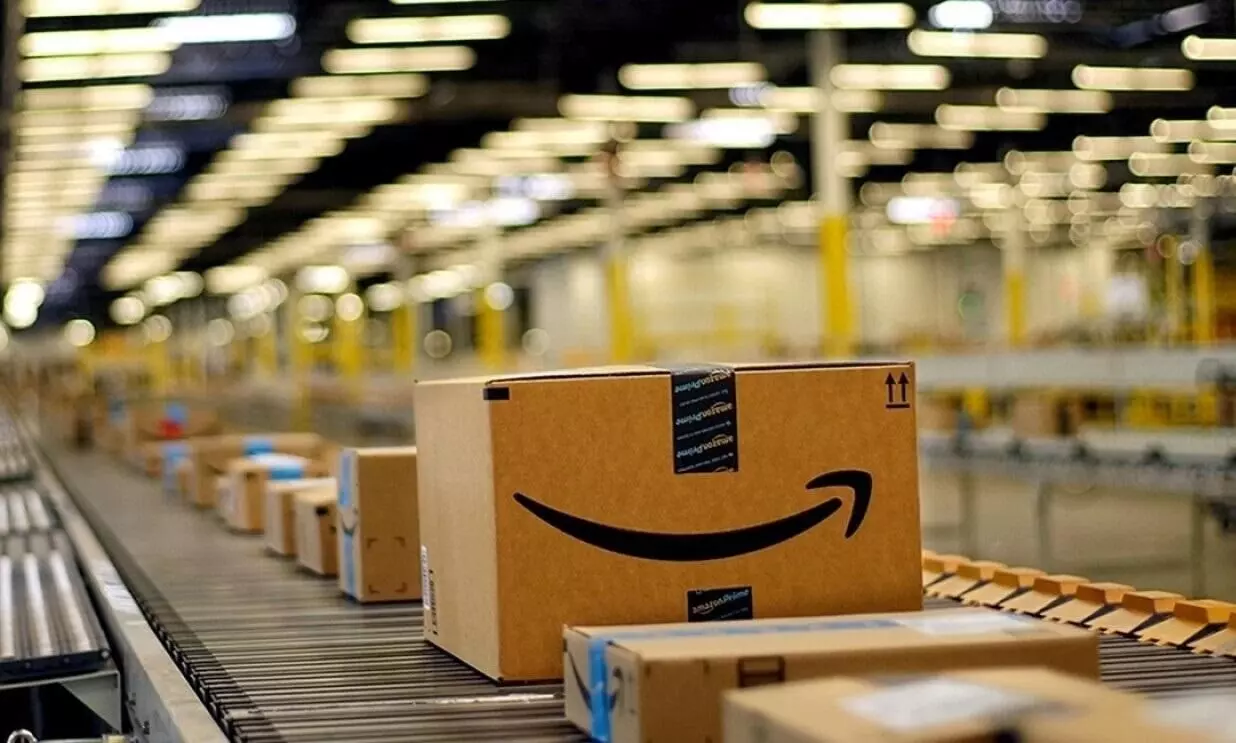 Amazon has announced plans to open its first fulfilment centre in Istanbul in autumn 2022. The site will be based in Istanbul and will create 1,000 new jobs during the first year, creating jobs for local communities while providing customers with fast and reliable delivery. Amazon is investing more than 100 million dollars in the new site that will help meet growing customer demand in Turkey.
Ahmet Burak Dağlıoğlu, president of investment office of the presidency of the Republic of Turkey, said, "Amazon's investment decision for its first logistics base in Turkey, which prioritizes sustainability and green transformation and creates employment, has been an embodiment of this agenda. This investment is very important for our country's ever-developing logistics infrastructure under the leadership of our president, and for our e-commerce sector, which has gained momentum in both supply and demand during the pandemic. This will also further strengthen our e-commerce sector both in the domestic market and in the global arena."
"We are delighted to be opening our first fulfilment centre in Istanbul, demonstrating our commitment to the people and communities of Turkey. We are thrilled to bring in 1,000 new jobs offering competitive wages, excellent benefits and a modern, safe and engaging work environment," said Stefano Perego, vice president of operations for Amazon Europe. "Diversity and inclusion are an essential part of our business, and we recruit people with all types of experience and education, offering valuable opportunities for professional growth."
Recruitment for the new Amazon fulfilment centre, based in the Tuzla Municipality of Istanbul, has started for a range of new roles, including engineers, HR and IT professionals through to health & safety and finance specialists, and operations managers. Recruitment for the Amazon teams who will pick, pack and ship customer orders will begin in the coming months. Local carrier partners working with Amazon will be responsible for making sure those items reach customers wherever they are, whenever they want them.
Amazon is continuing to innovate to enable small and medium business (SMB) selling partners to grow their business by reaching hundreds of millions of customers, establish their brands, grow sales, and create jobs, with many using Fulfillment by Amazon warehousing and delivery. Amazon invested more than $18 billion in selling partner success last year and launched over 250 tools and services to help them manage and grow their businesses on Amazon. Globally SMBs sell more than 50 percent of everything purchased in our store and account for about 60 percent of sales.
As part of Amazon's commitment to be net-zero carbon across its business by 2040, the building launches powered 100 percent by electricity, including its heating and hot water systems, avoiding the use of fossil fuel combustibles (natural gas) and with energy efficiency as a top priority. Heating, ventilation and air conditioning (HVAC) is controlled by a building management system (BMS) that ensures a comfortable working environment for employees at the same time as reducing unnecessary energy consumption.