Aid continues for Turkiye/Syria
CMA CGM, Qatar Airways Cargo, Boeing support relief measures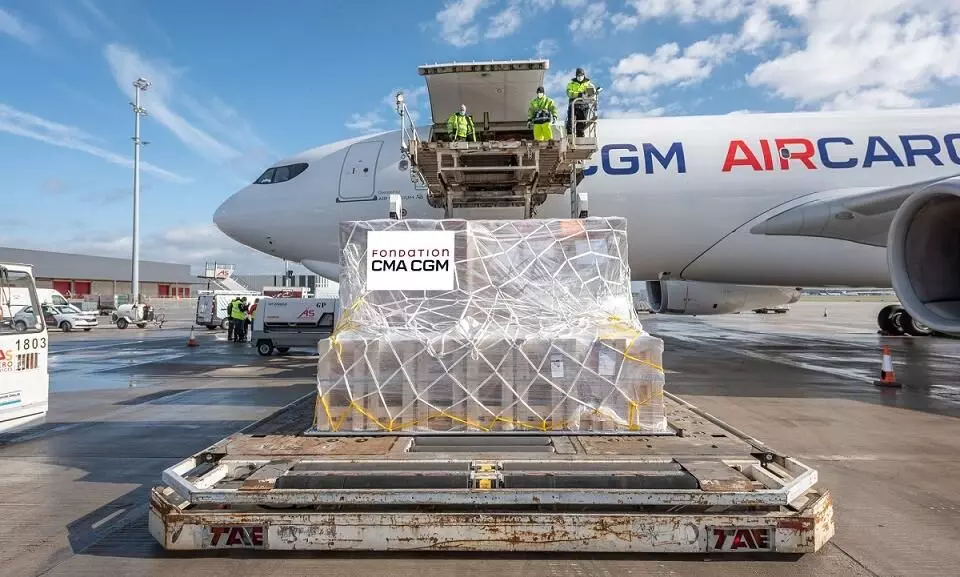 The Fondation CMA CGM and the CMA CGM Group transported goods for high-capacity field hospital in support to the populations affected by the earthquake that has hit Türkiye and Syria.
"A BIG thank you to all our teams for their expertise and commitment. They have participated in this essential humanitarian operation alongside the Crisis and Support Center of the Ministère de l'Europe et des Affaires étrangères," says a LinkedIn post.
The aid includes 50 tonnes of medical supplies provided by the French Civil Security, and the equipment will enable the deployment of a 1,000 sq. mtr field hospital.
A CMA CGM Air Cargo A330-220F aircraft was made available free of charge for the operation.
(Video Credit: CMA CGM Group)
Boeing donates $500,000 for aid
Boeing has announced a $500,000 donation from the Boeing Charitable Trust to assist those impacted by the recent earthquake in Turkiye.
"Boeing's donation will be directed through the American Red Cross and designated for earthquake recovery and relief efforts by the global Red Cross and Red Crescent network," says an official release.
Brendan Nelson, President, International, Boeing says: "The devastation from this earthquake is immense and will require a global response. Our 156,000 teammates at Boeing stand with the people in Turkey and the region during this challenging time. We are proud to work with aid agencies to quickly bring help to those in need. Our deepest condolences go to the families who have lost loved ones, and we continue to keep the affected communities in our thoughts."
The Red Crescent network includes several organisations providing humanitarian response in the region in cooperation with the global Red Cross network. "Thanks to Boeing's generous support, the global Red Cross network is helping those affected by the Turkey earthquake," says Anne McKeough, chief development officer, American Red Cross. "We are grateful for partners like Boeing as we work together to respond to those in need."
As part of the Boeing Gift Match programme, the company will match dollar-for-dollar monetary donations from Boeing employees to charitable organisations supporting earthquake recovery and relief projects in Turkiye.
Qatar Airways sends relief
Qatar Airways Cargo sent a relief flight with charitable aid to Turkiye to help earthquake victims in coordination with Qatar Charity , the Turkish Embassy in Doha and Monoprix.