Boris Hueske, Nikola Todic joint MDs at heyworld
Stronger alignment of same-day and e-commerce services of Lufthansa Cargo and heyworld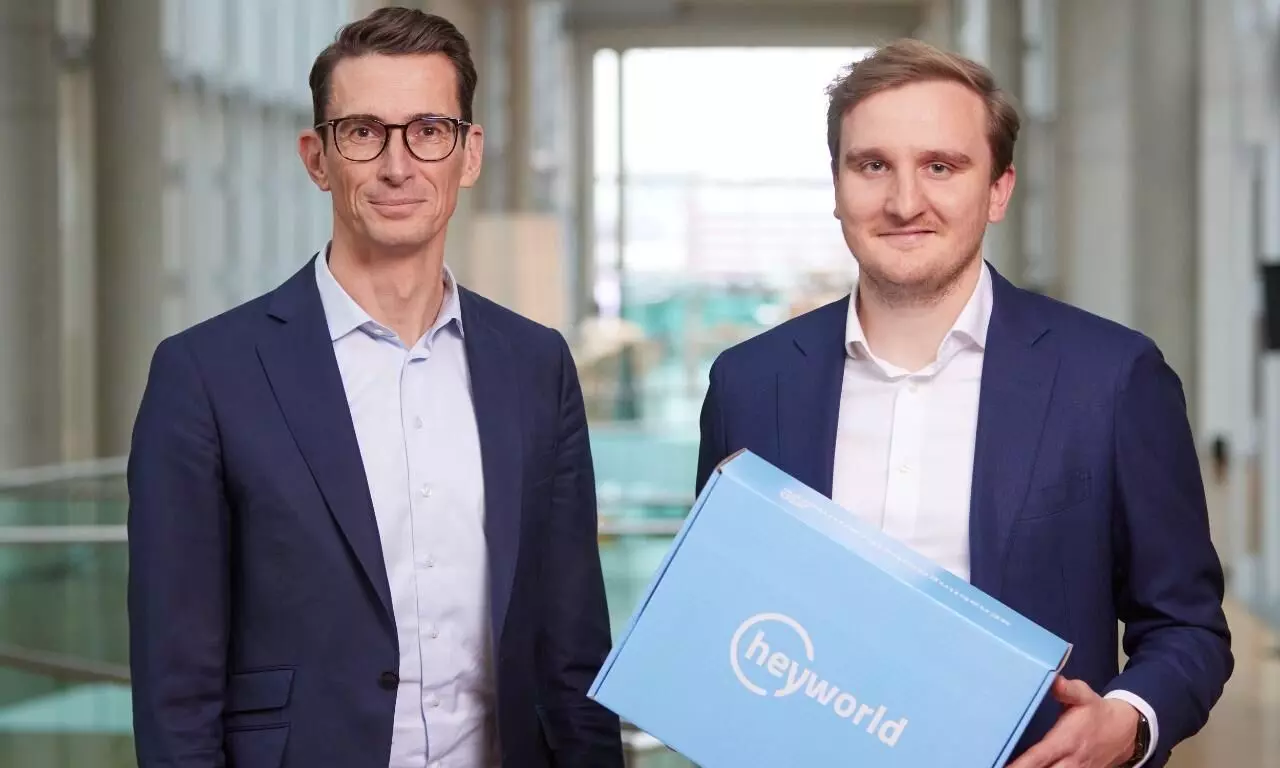 heyworld, a subsidiary of Lufthansa Cargo for e-commerce transport solutions, has appointed Boris Hueske and Nikola Todic as joint Managing Directors w.e.f February 1, 2023.
"Both will succeed Timo Schamber who has been Managing Director of heyworld since its foundation, and has decided to devote himself to new tasks outside heyworld GmbH and Lufthansa Group," says an official release from Lufthansa.
As Head of Digital Transformation at Lufthansa Cargo, Hueske was most recently responsible for digital strategy and the development of digital business models. Todic most recently was leading the business development of the A321F fleet at Lufthansa Cargo and was responsible for the associated network planning, steering and strategic development.

heyworld is a wholly-owned subsidiary of Lufthansa Cargo since 2019 based in Frankfurt and employing 45 people. "In cooperation with Lufthansa Cargo, heyworld has created an e-commerce hub at Frankfurt Airport and started the operations of an own parcel sorter in October 2022. The focus of the service is on transport solutions in Lufthansa Cargo's medium- and long-haul network for online retailers, digital marketplaces and freight forwarders. The transport offer for online retailers is based on a modular product and in particular on fast and reliable connections with short transit times for transport as well as customs clearance. The portfolio includes end-to-end shipment tracking and parcel-based pricing. heyworld simplifies and digitalises cross-border e-commerce logistics by orchestrating all providers along the supply chain and offering a high-quality one-stop-shop solution. As a digital forwarder, heyworld offers a service that is faster than mail and more price efficient that express services."
Ashwin Bhat, Chief Commercial Officer, Lufthansa Cargo, says: "I am very pleased to have Boris Hueske and Nikola Todic as two experienced and very agile managers for the young company heyworld. They both bring extensive experience and knowledge from the areas of digitalisation and e-commerce in the airfreight segment. Against the background of the continuing high demand on the market for customised e-commerce and same-day offers, our goal is to align our increased freight capacities in the medium- and long-haul network even more closely with the services of heyworld and to make them even more attractive for our customers. In this regard, my thanks go to Timo Schamber, who has laid an important foundation for the establishment and expansion of heyworld in the course of our very good cooperation over the past years."