Walmart expands drone delivery operations with DroneUp in six states
Customers will be able to order tens of thousands of qualifying products between 8:00 a.m. and 8:00 p.m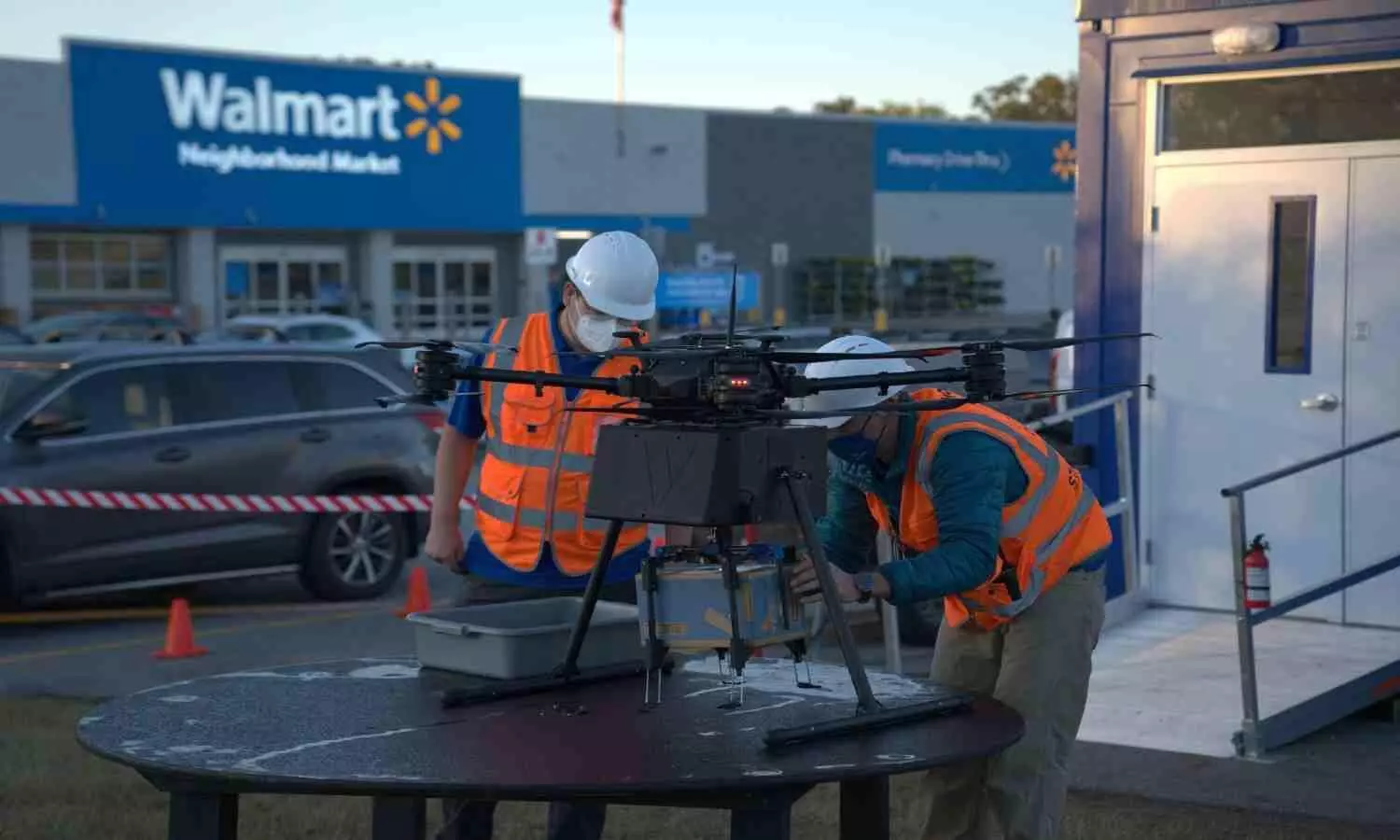 Walmart expands its own investment, announcing plans to expand its relationship with DroneUp to 34 locations in six states: Arizona, Arkansas, Florida, Texas, Utah, and Virginia. The planned deployment is expected to be finished by the end of the year, when it would theoretically cover up to 4 million US households.
"We continue to expand our delivery operations to help customers get the items they need when they need them, and it's been an exciting journey. From Express delivery, where customers can have items delivered to their doorsteps in as little as two hours, to InHome, where they can get those orders placed right into their refrigerators, we're proud to offer customers multiple options that help them save time and money. This provides us the ability to deliver over 1 million packages by drone in a year," said the official release.
Customers will be able to order tens of thousands of qualifying products for delivery by air in as little as 30 minutes between the hours of 8:00 a.m. and 8:00 p.m. Customers may purchase products weighing up to 10 pounds for a delivery price of $3.99, so simply put, if it fits securely, it flies.
Walmart has witnessed firsthand how drones can provide consumers a practical option for receiving specific things quickly and a favourable reaction from customers who have utilised the service after making hundreds of deliveries throughout their current DroneUp hubs in a matter of months.
In fact, while the American multinational retail firm first anticipated that consumers would use the service for emergency products, they discovered that customers utilise it for its simple convenience, such as a quick fix for a midweek supper. For example, Hamburger Helper is the best-selling item at one of the existing hubs.
Participating stores will house a DroneUp delivery hub inclusive of a team of certified pilots, operating within FAA guidelines, that safely manage flight operations for deliveries. Once a customer places an order, the item is fulfilled from the store, packaged, loaded into the drone and delivered right to their yard using a cable that gently lowers the package.

Walmart has a key principle of giving back to the communities in which they operate, which is why they continue to influence the advancement of drone technology and enable other businesses to reap its advantages. This implies that DroneUp will provide aerial drone solutions to local businesses and communities in areas like insurance, emergency response, and real estate. A local construction company, for example, can collaborate with DroneUp to monitor on-site project progress using aerial drone photographs.
"Not only will the added revenue help offset the cost of delivery, but it also serves the entire drone industry by gathering more flight data as we work together to expand drone operations in a safe and regulated way," said the release.