Skyports secures $3.13 million in Series B funding
Skyports achieved the final close of its Series B capital raising, including new investment from ST Engineering Ventures.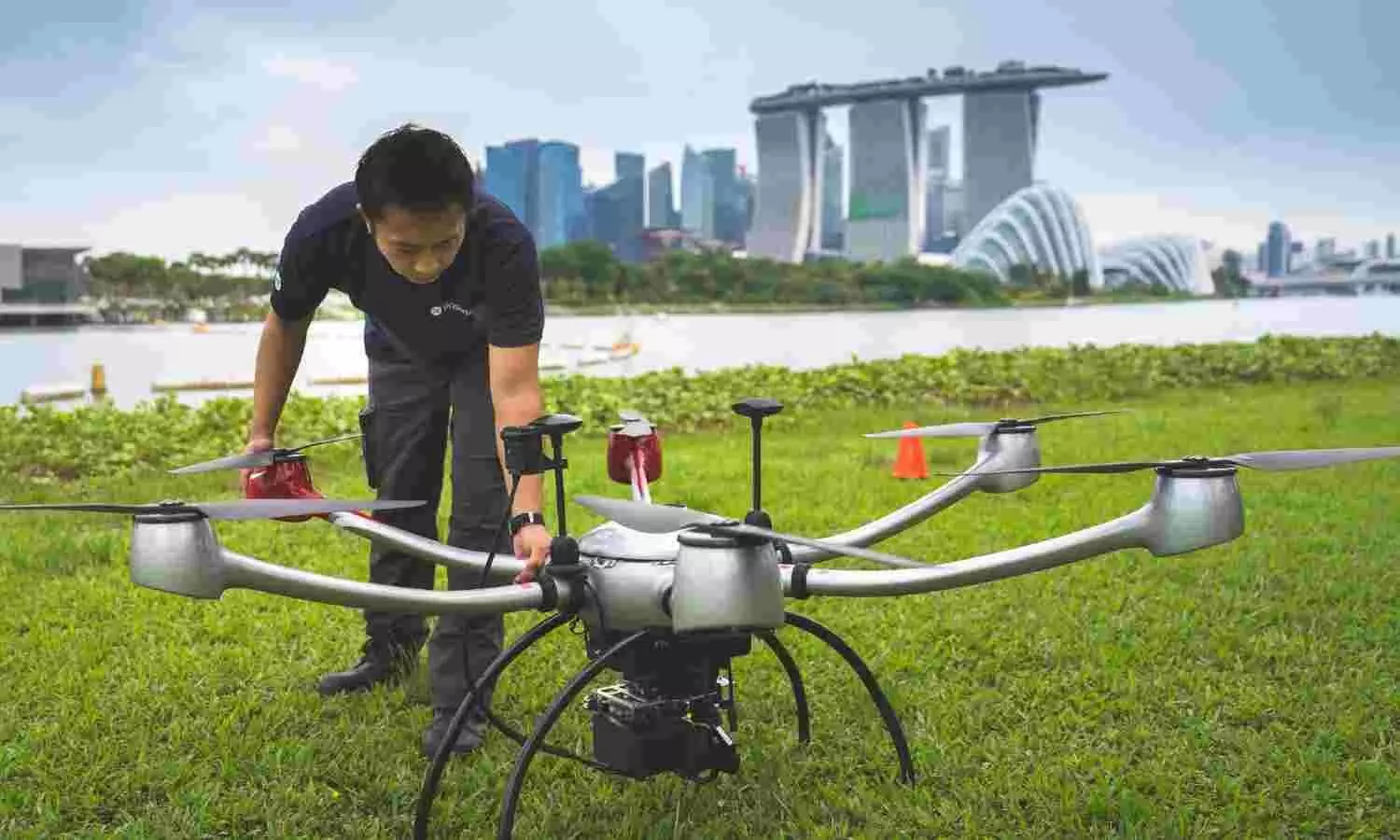 Skyports, a drone service and provider of Advanced Air Mobility (AAM) vertiport infrastructure and drone services has achieved the final close of its Series B capital raising, including new investment from ST Engineering Ventures, its Corporate Venture Capital business.
Following the initial closure in March of this year, ST Engineering, which has over 45 years of expertise in the aerospace business, will join as the last investor in Skyports' Series B investment round. Skyports' total investment now stands at USD $26.13 million, thanks to the arrival of the Singapore heavyweight. The Series B investment was substantially oversubscribed, demonstrating investor confidence in Skyports' proposition and industry trajectory.
ST Engineering's investment in Skyports builds on the two companies' long history of partnership in Singapore. Skyports has collaborated extensively with ST Engineering since early 2021 to jointly run reservoir monitoring and inspection drone services for Singapore's Public Utilities Board (PUB).
Skyports' expert flight operations capabilities will be combined with ST Engineering's drone system solution, DroNet, to enable autonomous Beyond Visual Line of Sight (BVLOS) flights over the city-reservoir state's network. Skyports, ST Engineering, and Sumitomo Corporation expanded their collaboration by forming a consortium in early 2022 to provide unmanned aircraft services for ship-to-shore parcel delivery in Singapore.
Duncan Walker, CEO, Skyports said, "The Asian market is a critical area of growth for AAM, and one we are committed to cultivating. Investment from Kanematsu Corporation, and now ST Engineering, demonstrates that our confidence in and focus on this market is well-founded and supported by industry leaders from across the region. ST Engineering has been a strong partner of ours for some time now and we are honoured to develop that relationship further with the company joining Skyports as an investor. We look forward to bringing our expertise together to expand our capabilities."
Soo Soon Teong, VP & Head of Unmanned Air Systems at ST Engineering, said, "Our investment in Skyports stems from our confidence in the future of Advanced Air Mobility, and the expertise that Skyports has and continues to grow in building towards that future. With even stronger ties now between ST Engineering and Skyports, we will accelerate efforts in marrying our complementary strengths in Advanced Air Mobility and advance the DroNet solution globally."
Japanese conglomerate Kanematsu Corporation, global industrial property business Goodman Group, Italian airport platform 2i Aeroporti, sponsored by Ardian's Infrastructure Fund and F2i Italian Infrastructure fund, and US-based Venture Capital firm GreenPoint are among the Series B investors.
The ultimate conclusion of Skyports' Series B investment round reflects the company's solid prospects and attests to the AAM industry's ongoing increasing trajectory. In the future, Skyports will continue to strengthen its global ties with industry-leading ecosystem partners, public and private sector stakeholders, and regulators in order to develop targeted solutions that will simultaneously mature both critical AAM infrastructure and drone services operations to deliver heightened mobility, productivity, and safety across markets.