Skyports enters into marine drone deliveries with two new partnerships
Wilhelmsen and Thome are two of the most important participants in the marine business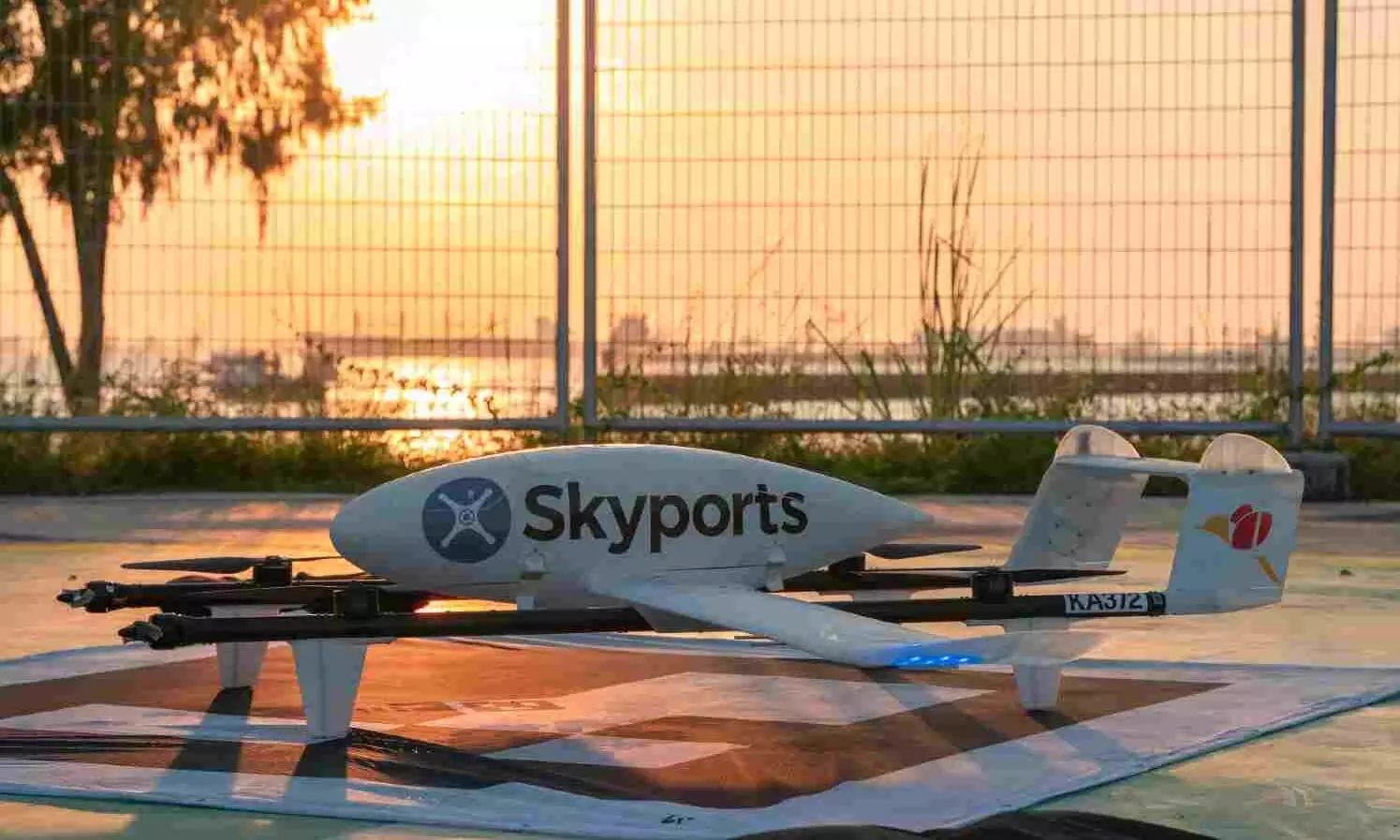 Skyports has announced two new business alliances: one with Thome Group, a fully integrated ship management organisation, and the other with Wilhelmsen Ships Agency, one of the world's leading ship agents. Skyports' goals to introduce drone delivery services to Singapore's booming marine industry would be accelerated by the addition of Thome and Wilhelmsen's reach and skills.
Skyports is on the way to full-scale commercialization of maritime shore-to-ship delivery services, as well as the parallel construction of the essential infrastructure to enable these services for all industry players in Singapore and beyond, thanks to strong backing and collaborations.
Yun-Yuan Tay, Head of APAC, Skyports said, "Looking ahead, we hope to continue developing the AAM industry in Singapore and the region to enhance processes in the maritime industry – by reducing delivery times and carbon emissions, providing a new transportation option that is both more efficient and more sustainable."
Wilhelmsen and Thome are two of the most important participants in the marine business, managing ships and providing agency services to hundreds of vessels at Singapore's port each year.
Skyports will work closely with Wilhelmsen Ships Agency and Thome Group, as well as the Singapore Maritime Port Authority (MPA) and other government agencies, on separate experiments. Skyports will lead the development and testing of the Concept of Operations (ConOps) for Proof of Concept (PoC) operations for shore-to-ship drone deliveries, which will pave the way for the commercialization of drone delivery services in the maritime sector.
Skyports' experiments will deploy Beyond Visual Line of Sight (BVLOS) deliveries from the Maritime Drone Estate's temporary drone delivery distribution centre to boats at pre-identified anchorages. Over the course of the cooperation, Skyports hopes to execute up to 100 deliveries.

"We are committed to exploring new opportunities in renewables, zero-emission shipping, and marine digitalization, and this partnership with Skyports is just one example of such collaborations. The use of drone technology and digitalisation of shore-to-ship deliveries would improve efficiency of our operations significantly, and offer our clients a more sustainable and convenient option," said Jodie Reibel , VP Governance & Sustainability for Wilhelmsen Ships Agency."
Peter Schellenberger, Vice President, Supply Chain, Thome Group said, "Thome is continuously improving its services and offerings to enable customers to remain competitive in the maritime sector and is happy to be working with Skyports on this new collaboration. The company works closely with partners like Skyports to explore new technologies and methods to offer customers versatile solutions in ship management and offshore structure management."

"With the volume of cargo moving through Singapore's port every day, the company sees the potential of the AAM industry to change the way the maritime sector operates and is looking forward to developing this further. Regulatory compliance is extremely important, and we work closely with our clients, suppliers, and principals to tackle important issues such as decarbonisation, sustainability, and governance. This forward-thinking approach has meant that the Thome Group is widely recognized as one of the world's leading independent international ship managers," Schellenberger added.
Ng Yi Han, Director (Innovation, Technology & Talent Development), MPA said, "The agreements between Skyports and Wilhelmsen Ships Agency as well as Skyports and Thome Group are a testament to the potential of drone technology as they seek to develop drones for shore-to-ship deliveries in the unique operating environment of Singapore. The accelerating momentum for drone technology makes such partnerships important for both regulators and industry players to better understand how commercial operations can take place in our port environment to bring about commercial solutions that are effective and safe."