RattanIndia Enterprises acquires majority stake in Throttle Aerospace
NeoSky, a completely owned subsidiary of REL that is involved in the drone market, has made the investment.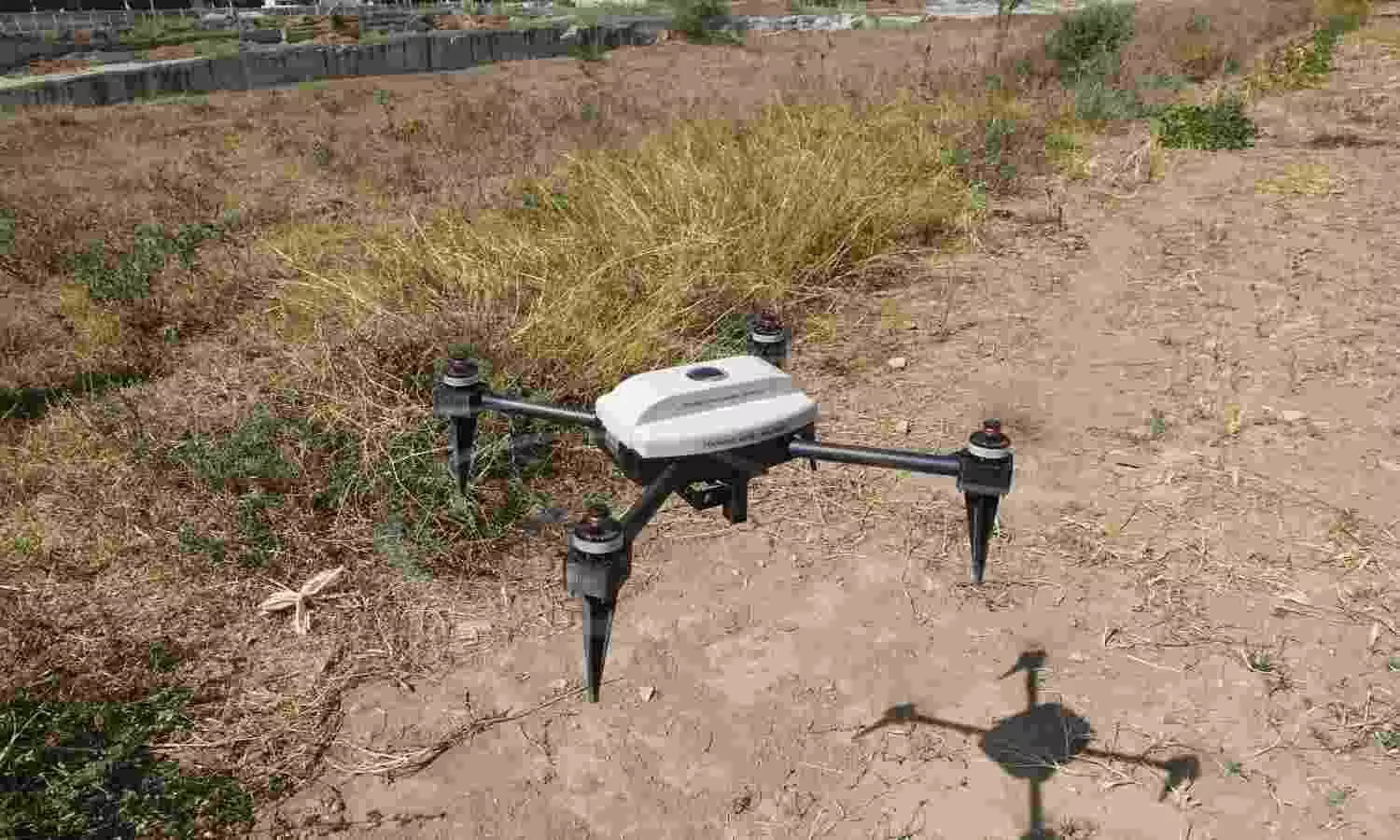 The NSE and BSE listed RattanIndia Enterprises Ltd (REL), an electric power distribution company, has acquired a 60% stake in Throttle Aerospace Systems, a drone company located in Bengaluru (TAS). NeoSky, a completely owned subsidiary of REL that is involved in the drone market, has made the investment.
NeoSky will be able to supply clients with comprehensive 360-degree drone solutions, including Drone as a Product (DAAP - drone hardware), Drone As a Service (DAAS - drone service solutions), and Software as a Service, as a result of this purchase (SAAS - drone softwares).
"Over the next five years, drones will refine how commerce is drone in India. India has shown that it adopts technology very rapidly as compared to other parts of the world. We at NeoSky want drones to solve some of the biggest challenges faced by consumers and enterprises in their daily lives. We believe drones will be the new smartphones, we want to see 'Made in India' drones in every Indian house. NeoSky aims to be the leading Drone brand in India as we go through this transformation," said Anjali Rattan Nashier, Business Chairperson, RattanIndia Enterprises.
REL aspires to be India's market leader in the drone business with NeoSky. In addition, REL will use Throttle to target worldwide markets.
ITLN spoke with Nagendran Kandasamy, the founder of Throttle Aerospace System, about his vision for the future with RattanIndia Enterprises.
"Throttle is aiming for a revenue range of a few crores to a hundred crores from this year forward, which is why we have partnered with REL. I found this organisation (REL) to be really enthusiastic about this technology, since they had also invested in a US firm. Considering that several huge brands in the business have already entered this sector, we'll need a partner to help us grow," said Nagendran Kandasamy, Founder, Throttle Aerospace System.
Throttle intends to focus on enterprise, commercial delivery, and defence as part of the new cooperation, with commercial deliveries being the first priority. The firm is also in talks with a number of healthcare centres and hospitals throughout India to expand its operations.
"We are looking at reaching three digit crore revenue this year. We have an extremely ambitious growth and business plan. So we're at a quick growth period where we'll see the figures of the aspect, and my business plan is three digits in terms of growth," said Kandasamy.
Throttle has partnered with Spice Jet in 2019 to conduct drone delivery testing and is waiting for rules to smooth out before moving forward with commercial deployments.
"We are now a delivery pioneer in India, using unique drones for enterprise defence and delivery. As a result, we are today a market leader in enterprise. We are currently strengthening the defence and delivery market and are awaiting some guidelines and regulations. We can play a significant role in commercial delivery if the regulations are clear. And in terms of defence, I believe we have created an exceptional product that will appeal to a worldwide market. But, for the next 12 months, it's not just a pitch within India for us; we'll be doing a lot of worldwide pitching as well," said Kandasamy.
Drones from Throttle Aerospace Systems feature a payload capacity of 25 kg and a flight range of up to 60 minutes. The business plans to introduce other types of drones to the market in the future.
"The soon-to-be-launched drone is designed to be a low-cost, high-volume product. That is something we are attempting to launch as soon as possible. And it'll most likely be one of the affordable drones on the market for security and surveillance. I believe this is something that is currently in the works," said Kandasamy.
REL made a major investment in Matternet, the world's most comprehensive urban drone logistics network, in August 2021, establishing a wholly-owned subsidiary to commence UAV drone commercial activities in India.
With this investment, REL has forayed into the deep-tech Unmanned Aerial Vehicle (UAV) industry, which is set to transform logistics ecosystems worldwide. Matternet, based out of Silicon Valley, counts Boeing, Mercedes-Benz, McKesson Ventures and Sony as investors.