"Our goal is to empower and progress technology"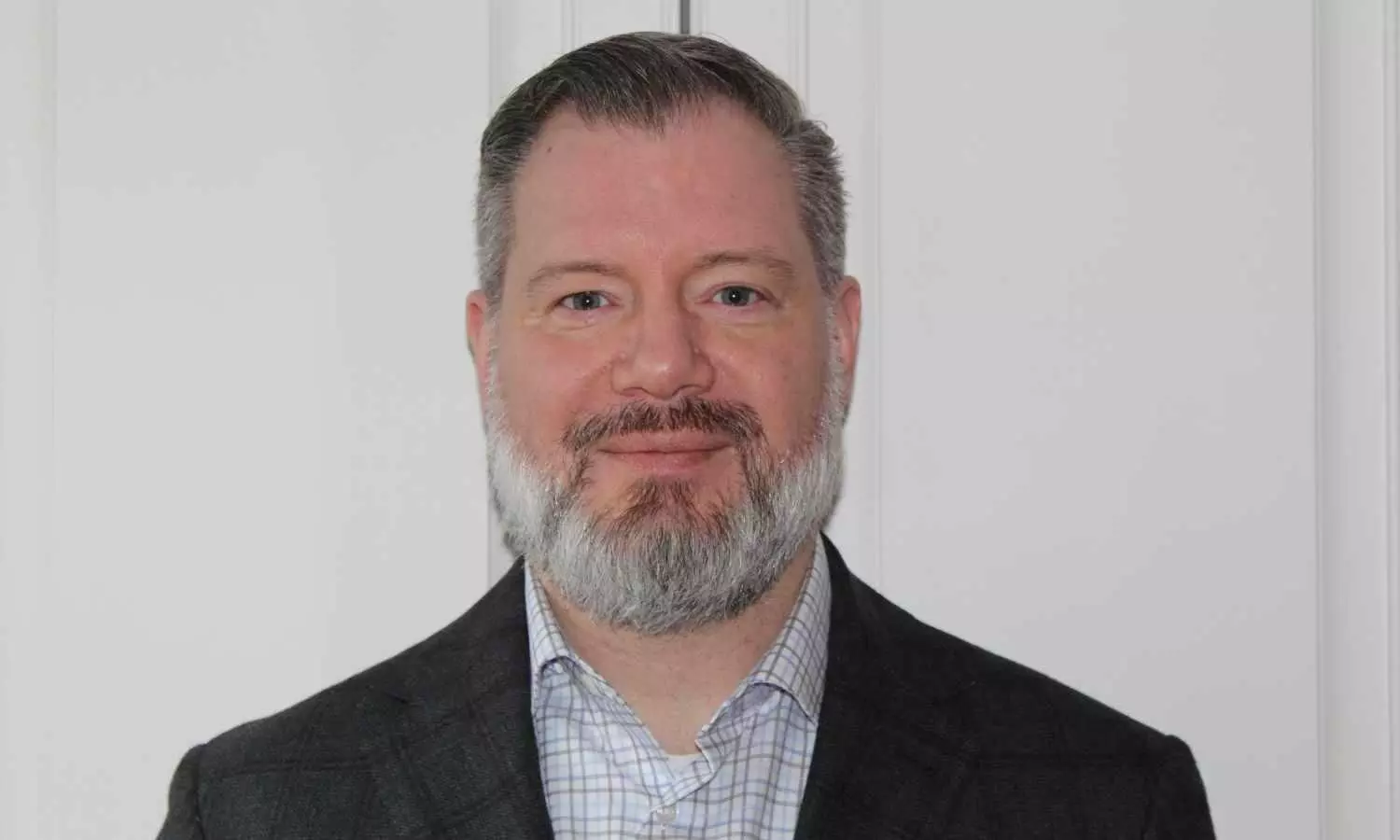 Steve Magirias became the CEO of Drone Delivery Canada (DDC) in February 2022 and is responsible for the general leadership of the firm. He has over 20 years of experience in a variety of industries, including aerospace and defence, capital equipment, medical devices, and others.
He has previously worked with Husky Injection Molding Systems, Curtiss Wright Corporation, and Orthotic Holdings Inc., and his background includes manufacturing, engineering, product development, and operations in the wholesale, retail, and direct to consumer industries.
Magirias speaks with Zinal Dedhia from The STAT Trade Times about the company's aims under his leadership, launch plans for new drones, methods for developing the drone market, and much more in this interview.
You were announced as the new CEO of DDC on February 9th of this year, and you started on February 22nd. What was the brief to you at the time, and what are your current priorities in the role?
When I joined, the organisation was looking for a change of direction and to assess where we are now and what we want to accomplish in the future. Looking at the priorities today, our first objective is to continue to evolve and enhance our technology, which will allow us to seek additional market opportunities. At the same time, we're working with regulators, particularly in Canada, to figure out how we can collaborate with them as we progress our technology. Second, we want to improve the processes we use internally to execute our projects, and how to make our projects as efficient as possible, as well as how to continuously improve results during the life of each project. Lastly, we are currently focusing on the Canadian market. However, we will also investigate what prospects may exist in the United States as well as internationally going forward. So overall for 2022, we are aiming to complete a number of initiatives.
What are the objectives and goals of the organisation under your leadership? What projects are you currently working on?
Our goal is to empower and progress technology. We developed a small Sparrow drone that is now operational. We are also nearing completion of the Canary drone, which is the next generation of the Sparrow and provides us with a few more possibilities because it has a parachute and allows for flying over people in the markets that we now serve. Then there's the Condor, our largest drone, which we are currently developing. The initial plans were for it to have a range of 200 kilometres and a payload capacity of 180 kilos. Then we are working with certain partners and internally to look at detect and avoid technology, both ground-based for shorter distances and then onboard detect and avoid technology for larger drones, which obviously have a longer distance to fly.
DDC recently launched Dangerous Goods Transportation at DSV Canada. What will be the central focus here? And what particular measures has DDC taken to handle dangerous goods?
All DDC operations are conducted in accordance with the appropriate regulations and in consultation with Transport Canada as required. While there are no current DG regulations covering drone operations in Canada, we do have the ability to apply for a Special Flight Operations Permit (SFOC) to carry DG on a specific route or site. These applications and approvals are done on a case-by-case basis. We anticipate carrying high-value or urgent medical goods (i.e. from hand sanitizers to special medication or possibly organs), certain consumer goods, even lab specimens, blood samples and PPE.
What are the company's objectives for the coming year and the next five years? Can you tell us about your new partnerships, launch, or plans?
Air Canada is our major partner, and we have an exclusive deal with them. We are always striving to improve our partnership and figure out how to make it as mutually beneficial as possible. We also have some possible prospects to collaborate with them in the United States. They have also brought with them some foreign opportunities. Our goal is to examine those and determine when we have the necessary technology and when we are ready to enter those markets with a phased strategy. Over the next three years, our focus will be on continuing to advance technology, ensuring that we have the strongest team possible to take advantage of all opportunities that come our way, and executing on them. Then, like any other business, we hope to expand our revenue and, eventually, become successful and self-sustaining.
What is the status of the new and innovative Canary drone, and when can we expect to see it in action?

The Canary is scheduled to be finished by the end of June. It is currently undergoing final validation testing, after which we will be able to commence operations. By Q3 this year, we want to have at least one Canary drone out in service. We haven't decided on a project yet, but we will in the next few months so we can get it operational and continue to learn from it while accumulating flight hours and experience with the new drone.
Canary Drone, like Sparrow Drone, has a limited payload capacity. What operations will the Canary drone be used for?
The Canary has a range of 20 km and can carry up to a 10 pound payload. It also has a built-in drop mechanism and is fitted with a parachute, which allows it to fly over people. We have investigated and are working on several last-mile delivery prospects, such as delivering to houses for retail or smaller shipments in other locations. As a result, we are always looking for places where such functions make the most sense for us and our customers.
When will the Condor drone be commercialised?
The Condor is currently under development. The first machine is now being tested at our Ontario test facility, and we are working through the development process. We are working with our OEM to improve the avionics, making sure everything is up to date, and learning as we go. Our objective is to perform client demos with the first prototype machine, in the late summer or early fall timeframe. Once the development is complete, we aim to have our first commercial project next year. We are working closely with Transport Canada on what's necessary to certify it and have it authorised, which will be critical.
Cyber attacks are for real. How does DDC secure its data and what safeguards are in place to protect it from such attacks?
We do, in fact, have a cybersecurity structure and procedure in place. So we have a third-party provider who audited our IT infrastructure and made a number of recommendations. They demonstrated what was working well and what was a risk, and we handled both. And now we're in the refinement phase, where we get frequent information on any incidents, how significant they are, and what we can do to protect the data. As a result, we are quite confident in what we have in place. Obviously, we are always improving it as things evolve and hacks become more and more sophisticated.
According to a recent Emergen Research study, the worldwide drone delivery service market would be valued at USD 9.51 billion by 2027. What will DDC be valued at the end of that time period?
I believe the industry as a whole is moving toward autonomous operation. They are all subject to regulatory limits, however, as seen by the latest FAA information on BVLOS, authorities are watching and are aware of where the drone industry is heading. They are attempting to collaborate with companies to improve safety, since safety comes first, but also moving to automatic or autonomous operation. That, I believe, is critical in terms of the industry moving forward to achieve its full potential. Of course, we would like to be right there developing alongside everyone else, but it's tough to predict our valuation.
Air Canada is DDC's sales agency. Will the relationship evolve, or will it continue to remain as a sales partner?
We (DDC and Air Canada) were just talking about it recently, in terms of the process and how we can improve our collaboration so that they are more involved with what we do in the future. I believe one of the things we should concentrate on is connecting them tighter to what we are doing. We are currently reviewing all options going forward to ensure we have a solid, mutually beneficial partnership.
How sustainable are the Canary and Condor drone operations in the long run?
Because the Canary is battery-powered, it obviously has a lower carbon footprint than driving a truck or a car. The Condor is powered by gas, but it's conventional gasoline, not jet engine fuel. As a result, there is some impact in terms of carbon footprint, but it is necessary in order to carry the payload that we are aiming for since battery technology is not quite there yet. However, if there is a chance to retrofit that in the future, depending on where battery technology goes, we may consider doing so as well.
What products or services are you going to supply with drones this year? Any specific market that you wish to target?

We have a few initiatives within the medical industry. We also have one in oil and gas that we are working on signing. We believe that the mining industry for the Condor (drone) is a target market that we should concentrate on. In addition, we may be working on various eCommerce initiatives and Edmonton International Airport will be operating very soon. Overall, we are looking for use cases where we can have a significant impact on our customers' operations.
What are the cargo drone market drivers and constraints?
I believe that when you speak to people, they see autonomous drones flying eventually, which relieves traffic congestion and reduces the carbon impact in the environment. The regulatory environment, which is developing but still presents obstacles, is one of the challenges but those will evolve and improve over time.
I have been wondering about public acceptance. Having a drone suddenly buzzing around your neighbourhood causes some worries about privacy, safety, and so on. So, how are you approaching it? How do you engage with communities?
Most of the time, it is about education and raising awareness. And, in my opinion, the most crucial component is not having to interact with the drone. So ensuring the products are delivered in the safest manner possible is key. Having that sense of security is critical. Then, as technology progresses, there's the noise component, which varies depending on the type of drone used. We'd have to look into that as a potential nuisance.