Former Civil Aviation Safety Authority chairman joins DRONAMICS
Tony Mathews will strengthen DRONAMICS' stewardship as it prepares for commercial launch.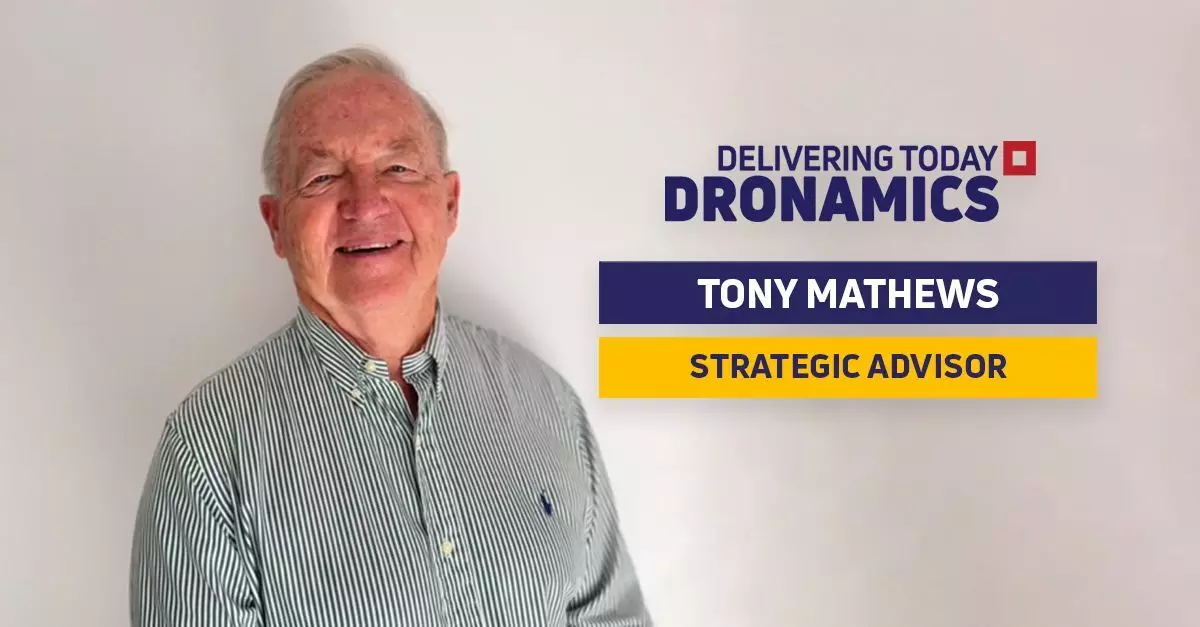 DRONAMICS – the world's leading middle-mile cargo drone developer and operator – has appointed aviation expert Tony Mathews as its new strategic advisor.

Mathews comes with aviation as well as governance experience and is all set to bolster DRONAMICS' preparation for commercial launch and operational scale-up in Australia and beyond.

Mathews said he was excited to take over the new role. "I am excited to play a role in Dronamics' innovative, technology-driven solution. The introduction of drones carrying larger payloads with fast, regular and affordable movement of all types of freight will be a great positive step forward, and will be especially meaningful for communities in Australia. I look forward to working with the team to advance their vision in Australia and beyond."

With more than 45 years in the aviation industry, Tony Mathews brings a wealth of regulatory and regional economic expertise, most recently having led the Civil Aviation Safety Authority in Australia as Chairman in 2018-2021. Previously, he has held several senior roles including a board member and deputy chairman at Airservices Australia, general manager aviation for the Royal Flying Doctor Service and general manager and chief pilot for Qantas regional subsidiary Southern Australia Airlines. Mathews is a qualified commercial and airline transport pilot and will work closely with DRONAMICS CEO and co-Founder Svilen Rangelov as well as the company's growing team in Australia.

About the appointment, Rangelov said, "Tony is a true industry leader who has built a 360-degree view over his accomplished career and he understands both the big picture and the nuts and bolts of aviation. We are privileged that he shares our ambition to reshape cargo mobility and we believe he will be instrumental in helping us achieve this goal."

Based in London (UK) and Sofia (Bulgaria), DRONAMICS is the world's leading developer and operator of large cargo drones.