FLYING WHALES joins GIFAS StartAir club
FLYING WHALES plans to build 160 airships over the first 10 years, in France, Quebec and Asia-Pacific.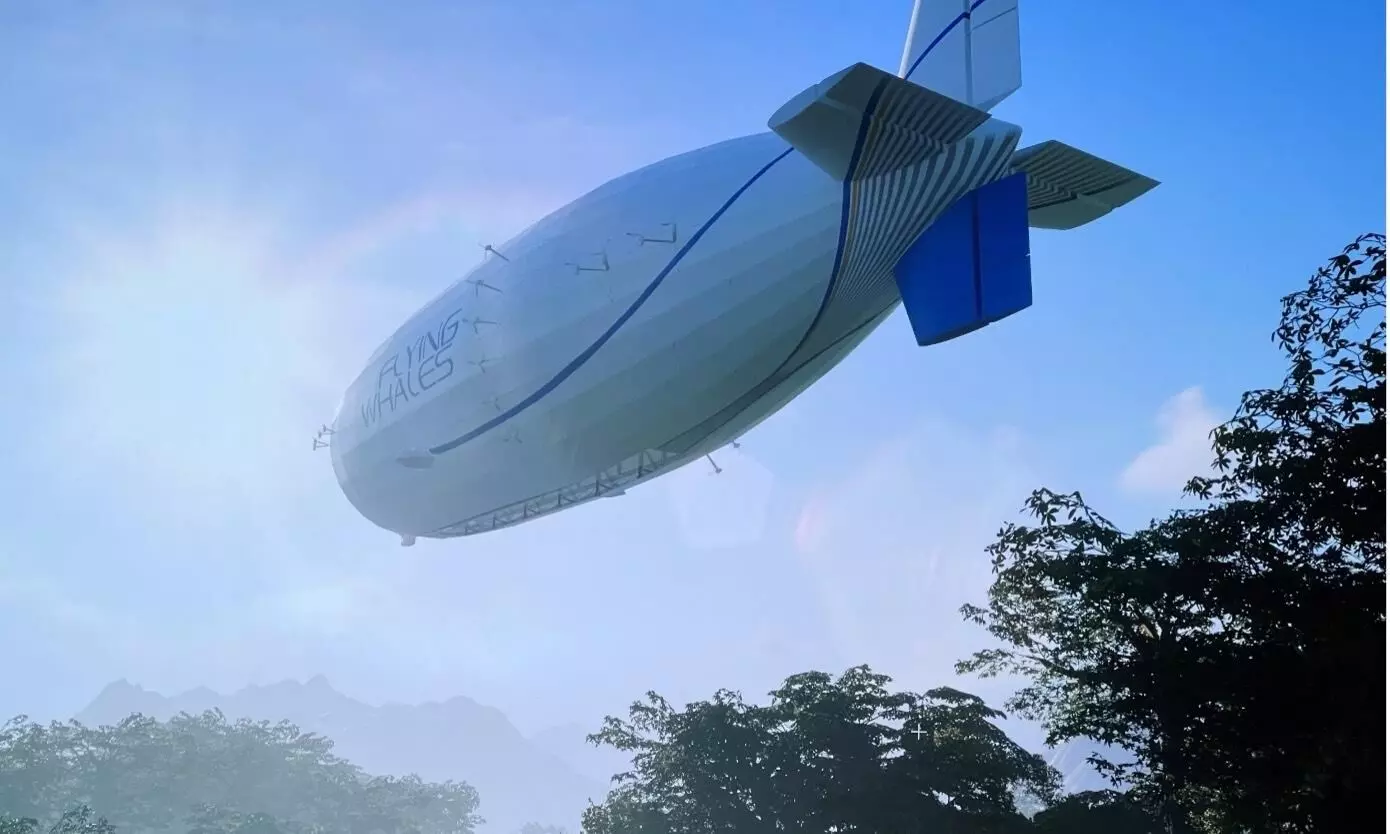 FLYING WHALES that develops rigid airship for heavy loads transportation, named LCA60T joined GIFAS (Groupement des Industries Françaises Aéronautiques et Spatiales) StartAir club, the largest network of aerospace companies in France

Launched in 2012, the company has already closed 3 rounds of financing, including a €122 million round in 2022 and counts companies and three governments among its shareholders.
"Its entry into the GIFAS StartAir club shows how promising and exciting is this project," reads the release.
At the end of 2012, an exchange with representatives of the French National Forests Office (ONF) launched the start of this major industrial adventure. The main pain to solve was to increase wood harvesting in isolated regions, while reducing the economic and ecological footprint of this extraction. It's how the idea of a cargo airship capable of hovering, loading and unloading dozens of tons of wood without landing was born.
During three years, studies were made that validated the technical, industrial, economic and regulatory relevance of the model. Then it was time to look for financing. An initial fundraising of 10 million euros in 2017 gave rise to an industrial consortium. About 50 companies of all sizes gradually joined this consortium, including corporates such as Thales, Safran and, more recently, Honeywell. In terms of capital, institutions such as the ONF and the Nouvelle-Aquitaine region joined the project.
In 2019, a second round of financing, worth 30 million euros, brought in the Quebec government, and corporates such as ADP Group, Air Liquide, Bouygues and others... The team expanded and set up strong industrial partnerships. In June 2022, FLYING WHALES raised 122 million euros. France and Monaco states joined the venture, along with Société Générale Insurance and other private investors.
In addition to being visionary, this project meets a wide range of needs. While conventional helicopters are limited to approximately 4 tons, the FLYING WHALES airship can carry up to 60 tons! Its hybrid-electric propulsion also positions it as a solution for the future, a transitional phase towards all-electric power.
Its ability to access isolated areas without needing to land, 60 tons load, its impressive dimensions with a 100-metre-long cargo hold and its autonomy make the future LCA60T an unrivaled project.
In addition to the timber industry, it has a wide range of applications in many sectors: energy (transport of several wind turbine blades in one go); humanitarian (transport of large quantities of emergency supplies to disastered areas); industry (transport of rocket and satellite components, for example, bulky, heavy and fragile loads); decongestion of port facilities (cargo transfer from the ship to the port or a distant dry port); construction (transport of building materials and equipment, transport and installation of prefabricated elements for the construction of buildings or engineering structures, transport of prefabricated houses for isolated populations); health (transport of mobile hospitals for populations far from major health centers)…
37 agreements have already been signed with prospective customers, including ONF, ArianeGroup, CNES, Engie Green, Rougier Forestry and Bolloré Logistics.
First flight scheduled for 2025
There are still many steps to take before the first flight, scheduled for 2025. All the players are in place and ready to get there.
FLYING WHALES has also joined the French government's support program, FrenchTech Next40, dedicated to French start-ups identified as future world-class technology leaders. Last April, FLYING WHALES also joined the club of start-ups in the French aerospace industry, launched by GIFAS a year ago, with the aim of accelerating cooperation between start-ups and companies in the aerospace industry.
"GIFAS is the largest network of aerospace companies in France, and one of the largest in the world. It's a showcase for French industrial excellence, for a flagship sector that extends far beyond our borders.
We are delighted to join this network, with which we are committed to helping the aeronautics industry meet tomorrow's challenges with our vision, our convictions and our know-how", adds Vincent Guibout, Managing Director of FLYING WHALES.
FLYING WHALES plans to build 160 airships over the first 10 years, in France, Quebec and Asia-Pacific. Each of the three sites will produce 12 airships a year, given the estimated need for around 800 machines worldwide. In the meantime, starting this year, the company is recruiting around a hundred employees in France and Canada, mainly engineers, to complete its team of 140 people. At full capacity, each plant will create 300 direct jobs.