Eve, Acciona enter strategic partnership for development of sustainable UAM ecosystem
Development of vertiports, power purchase agreements, battery charging solutions, and handling on cards.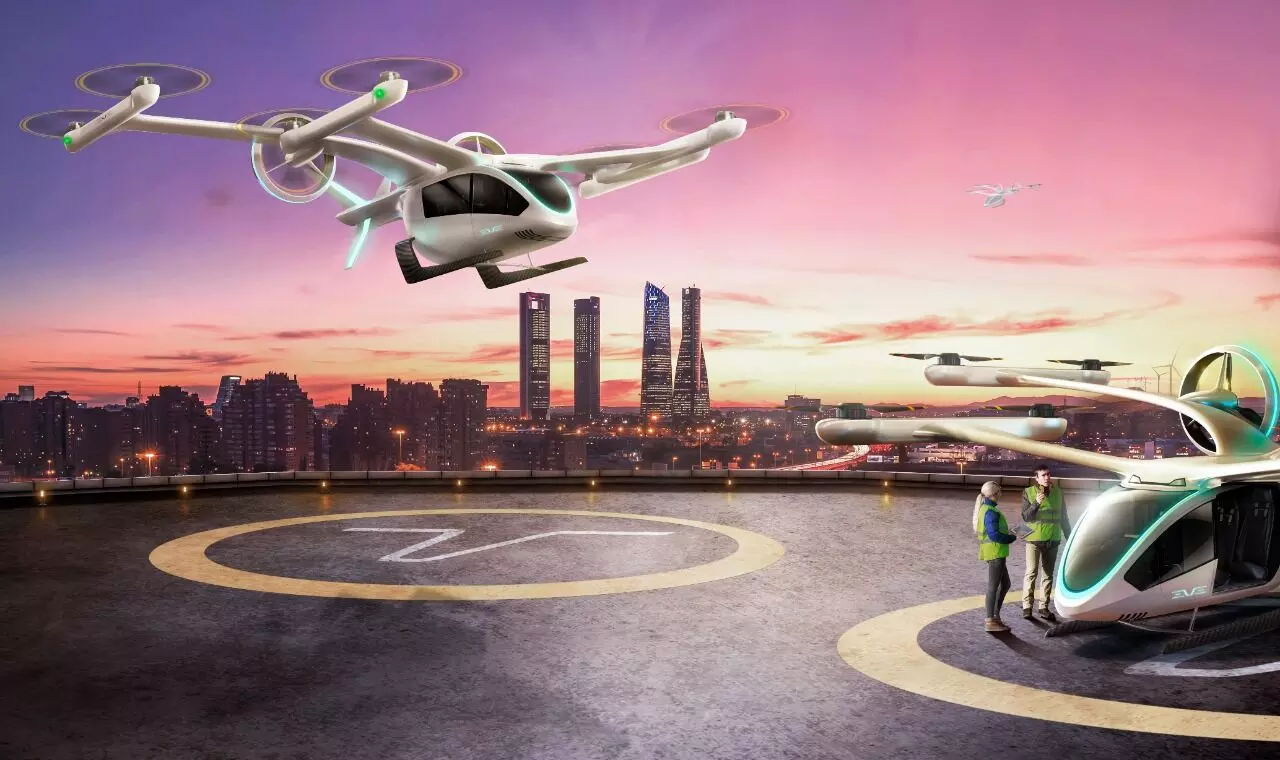 Eve UAM, LLC, an Embraer company, and Acciona on Friday announced a strategic partnership to accelerate the development of a global and sustainable Urban Air Mobility (UAM) ecosystem.

Under the terms of the partnership, upon the consummation of Eve's business combination with Zanite Acquisition Corp., Acciona will invest US$30 million and will join the group of strategic investors that are currently supporting the development of Eve and its business plan. As part of the agreement, José Manuel Entrecanales, Acciona's chairman and CEO, will become one of the seven members of the board of directors after Eve's listing on the New York Stock Exchange (NYSE), which is expected to happen in the second quarter of 2022.
"Whether we like it or not, the world's population is increasingly concentrated in larger cities. Keeping the climate footprint of these urban areas at bay is one of the greatest challenges of the decarbonisation process we are all engaged in," Entrecanales said. "Urban air transport models such as the one proposed by Eve can be very useful when considering different sustainable mobility solutions. Participating in a project as innovative as Eve will allow us to continue advancing along that path."
About the partnership, André Stein, co-CEO of Eve, said the agreement with Acciona reinforces Eve's commitment to delivering a sustainable UAM ecosystem. "This not only includes our zero-emission eVTOL – electric vertical take-off and landing vehicle – but also the green infrastructure that will support this new way of transport. Its capability to build these infrastructures, added to its top credentials in sustainability, bring essential skills and expertise to the business that will help us to maintain our distinction in the market."
The partnership will also benefit novel industrial initiatives in the development of a sustainable UAM ecosystem, including vertiports, power purchase agreements, battery charging solutions, and handling.
Acciona is a global company and a leader in the provision of regenerative solutions for a decarbonised economy. Its business offer includes renewable energy, water treatment and management, eco-efficient transportation and mobility systems, resilient infrastructures, etc. The company has been carbon neutral since 2016. Acciona recorded sales of €8.1 billion in 2021 and has a business presence in more than 60 countries.
In 2021, altogether 93% of the Acciona Group's investments were aligned with the European Union's taxonomy for sustainable activities. The company avoided the emission of 13.4 million tonnes of CO2 (+1.5%) during the year, ending that year as the most sustainable electricity company in Spain and the second most sustainable worldwide, according to the Sustainability Yearbook 2022 published by S&P Global.
In December 2021, Eve announced plans to list on NYSE through a business combination with Zanite Acquisition Corp. (Nasdaq: ZNTE, ZNTEU, ZNTEW), a special purpose acquisition company focused on the aviation sector. Upon the closing of the transaction with Zanite, Zanite will change its name to Eve Holding, Inc. and its common stock and warrants are expected to trade on NYSE under the new ticker symbols "EVEX" and "EVEXW", and Eve will become a wholly-owned subsidiary of Eve Holding.
So far Eve has attracted a group of complementary strategic investors that bring an unparalleled set of capabilities spanning the UAM ecosystem, including fixed-wing operators like Republic Airways and SkyWest; aircraft lessors – Azorra and Falko; financing firms like Bradesco BBI and technology providers like Rolls-Royce and Thales; as well as players in the defence industry – BAE Systems. The business combination values Eve at an implied US$2.4 billion enterprise value and Embraer will remain a majority stockholder with an approximately 82% equity stake in Eve Holding following the closing of the business combination.
A global aerospace company headquartered in Brazil – Embraer – has businesses in commercial and executive aviation, defence and security and agricultural aviation. The company designs, develops, manufactures and markets aircraft and systems, providing Services & Support to customers after-sales. Since it was founded in 1969, Embraer has delivered more than 8,000 aircraft.