DRONAMICS receives CarbonNeutral Certification
DRONAMICS Black Swan drone is driven by clean and energy-efficient technology, emitting 80-100 % less pollution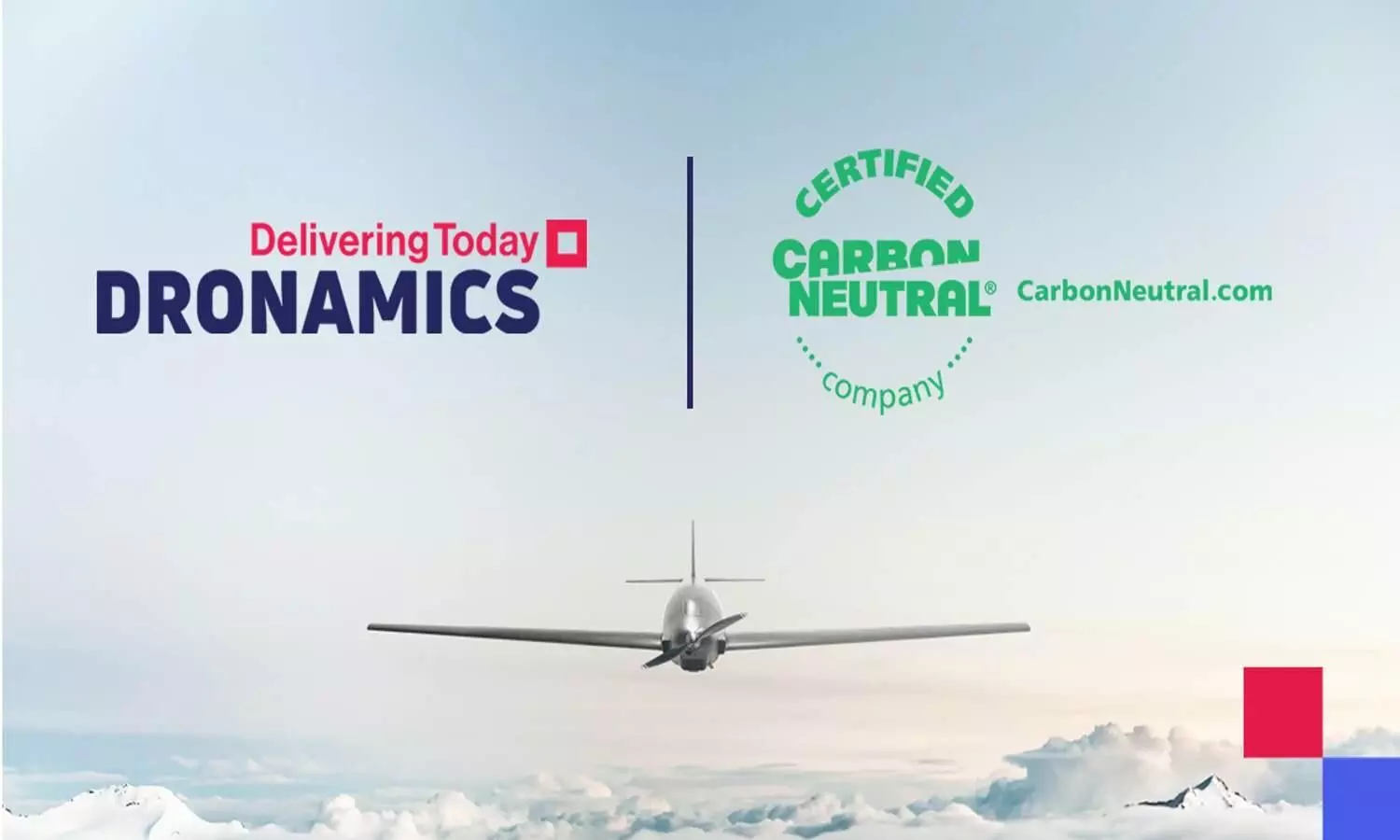 DRONAMICS has received CarbonNeutral company certification, recognising that they have achieved carbon neutrality in line with The CarbonNeutral Protocol worldwide standard.
DRONAMICS, a fast-growing technology company on the route to net-zero, wants to disrupt the status quo in the cargo transportation industry, which involves doing things differently. Its own Black Swan drone is driven by clean and energy-efficient technology, emitting 80-100 % less pollution than traditional modes of transportation. Furthermore, its approved engine operates on both biofuels and synthetic fuels, resulting in considerable carbon emission reductions while avoiding the limitations of electric technology.
"Achieving CarbonNeutral company certification is more than an accolade, it's a necessity. The cargo industry has a reputation for being polluting and this is something we are looking to address through innovation. We believe we can be the most efficient mobility solution for goods – faster, cheaper and with lower emissions. Our long-term sustainability strategy will see us working with Natural Capital Partners to maintain transparency and accountability,"Svilen Rangelov, Co-Founder and CEO, DRONAMICS.
Carbon neutrality is attained by assessing a carbon footprint and decreasing it to zero using a mix of internal efficiency improvements, renewable energy, and external emissions reduction efforts. DRONAMICS' CarbonNeutral corporate accreditation is based on current operations as assessed across Scope 1, 2, and suggested Scope 3 emission sources. These include DRONAMICS' internal operations, energy consumption, business travel, trash disposal, and any outsourced activities.
While sustainability has become a commercial buzzword, DRONAMICS' mission is to rethink what is possible in a sector that is usually perceived as ecologically hostile. DRONAMICS has committed to an annual footprint review with CarbonNeutral parent firm Natural Capital Partners, in addition to offsetting its carbon footprint, to keep it on track with its goals.