Draganfly deploys medical response drones for Ukrainian soldiers
Draganfly's Medical Response Drones incorporate custom hardware and software modifications that extend the range of the connection and allow for faster payload drops.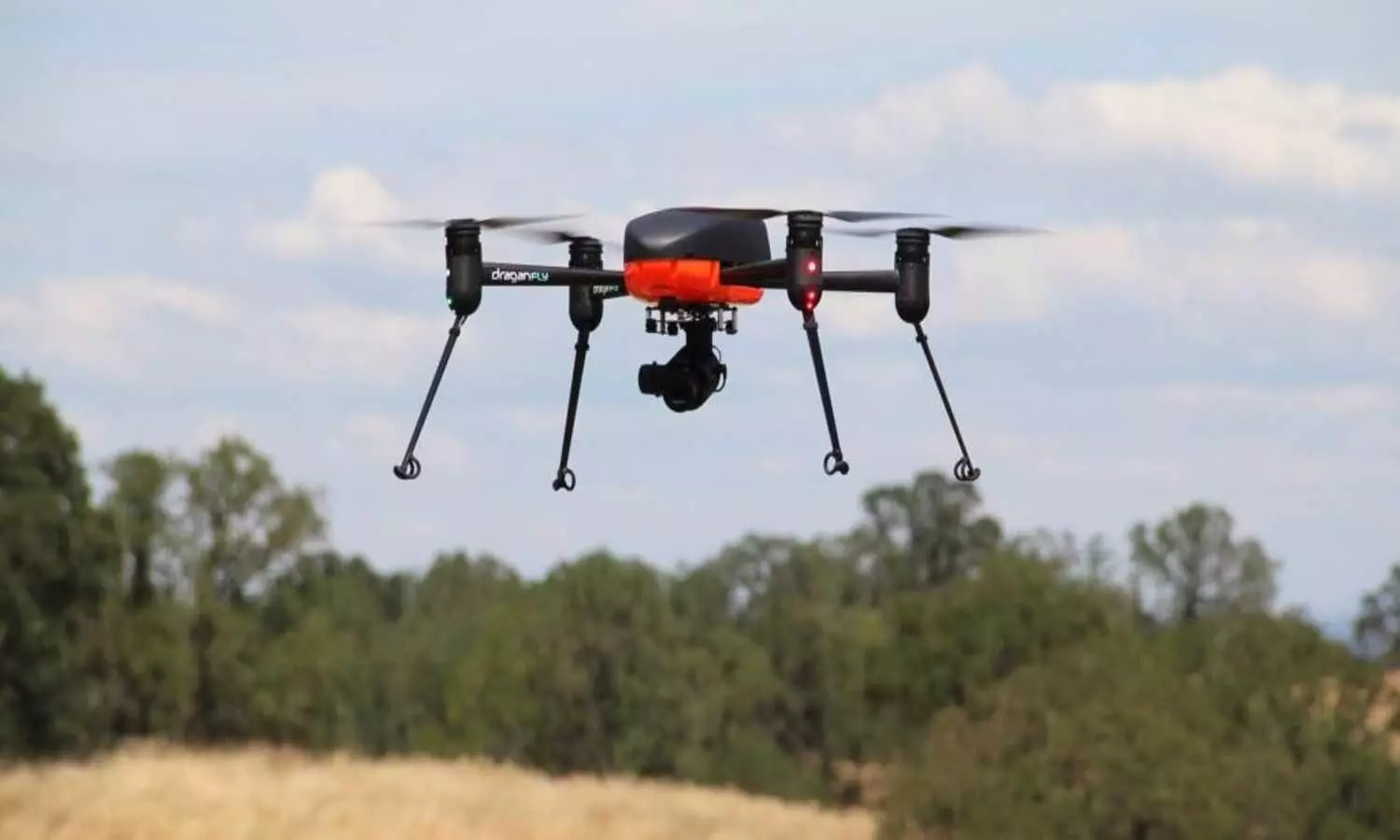 Draganfly, an industry-leading drone solutions and systems developer, announces the delivery of next-generation Medical Response Drones to Coldchain Delivery Systems, LLC (Coldchain Delivery Systems) for the provision of Revived Soldiers Ukraine (RSU) with its highly specialized next generation Medical Response Drones.
The Draganfly team developed unique hardware and software updates for the current batch of Medical Response Drones. These updates include an automatic payload drop function that uses proximity sensors for safe cargo release from several feet above the ground, significantly increased communication range, and enhanced first-person viewing capabilities that allow for day or night operations.
"Draganfly is excited to provide our next generation Medical Response Drones to be utilized by RSU in Ukraine. We have seen first-hand how delivering critical medical supplies and equipment in hard-hit areas of the country makes a difference in their ongoing efforts during this conflict," said Cameron Chell, President and CEO of Draganfly.
Draganfly's Medical Response Drone can carry up to 35 pounds. The drone can deliver temperature-sensitive medical supplies such as insulin/medicines, blood, pharmaceuticals, vaccinations, water, and wound care kits when outfitted with the Company's temperature-managed Medical Response Payload Box.
Coldchain Delivery Systems, founded in 2006, is a market leader in time- and temperature-sensitive medicinal supplies. The company has a wealth of expertise in establishing shipping systems, providing thermal shippers, devising shipping standards, and handling drugs, supplies, and emergency asset items.
"Draganfly's Medical Response Drones are helping to ensure we can access hotspots in Ukraine," said Iryna Vashchuk Discipio, President, RSU. "Draganfly's ability to provide high-tech solutions is crucial in providing timely and safe medical supplies to communities affected in this crisis."
RSU is a leading Ukrainian non-profit organization committed to assisting the people of Ukraine. The organization's initiatives are focused on medical response and rehabilitation of injured troops.
This cargo adds to Coldchain Delivery Systems' orders for North American-made Medical Response and Search and Rescue Drones for deployment with RSU.