DDC signs contract with Department of National Defence
Canary drone will be evaluated for its ability to deliver medical equipment and supplies in austere environments.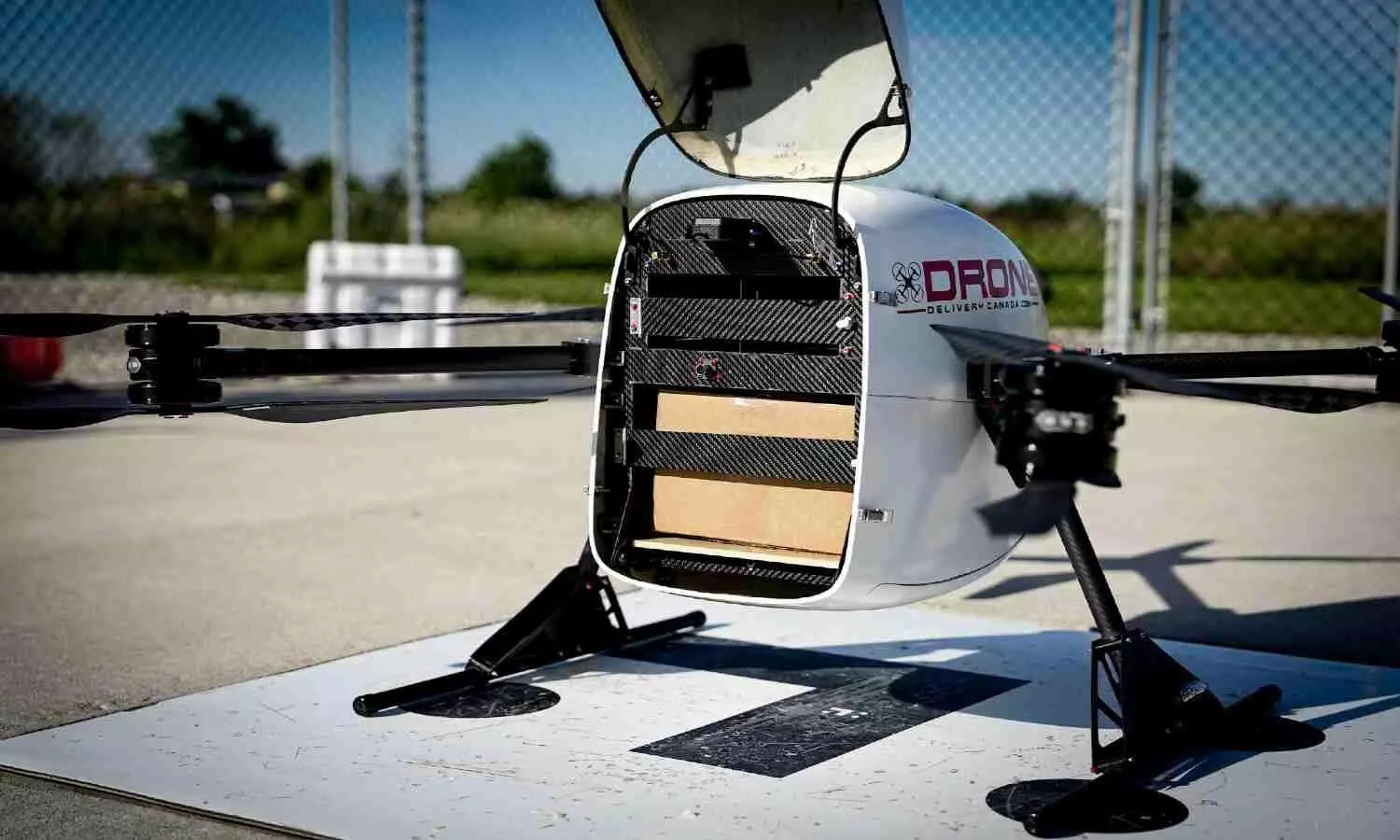 Drone Delivery Canada (DDC) signed a contract with the Department of National Defence and the Canadian Armed Forces' (DND/CAF) Innovation for Defence Excellence and Security (IDEaS) programme on August 29, 2023 to operate and evaluate DDC's recently commercialised Canary remote piloted aircraft (RPA).
The contract, with a value of $200,000, will run for a six-month duration. A successful outcome of this initial contract could lead to a follow on twelve-month contract valued up to $1 million.
Under the terms of the contract, the Canary drone will be operated and evaluated in a test environment setting as well as a real-world operation to demonstrate the Canary's ability to deliver just in time medical equipment and supplies in austere environments.
As part of the IDEaS programme, DDC's Canary drone has been selected to potentially play a crucial role in supporting the DND/CAF's delivery of medical equipment and other necessary supplies during mission-critical operations.
The Canary, a state-of-the-art unmanned aircraft system, is equipped with cutting-edge technology and capabilities, making it an ideal choice for the DND/CAF. With its advanced payload capacity, long-range capabilities and ability to operate in diverse weather conditions, the Canary offers versatility for various defence logistics applications.
Through this partnership, DDC and the DND/CAF could potentially have an impact on the logistics within the defence sector. The integration of drone delivery solutions will enhance the efficiency, speed and safety during critical operations by reducing the reliance on traditional transportation methods. The Canary's ability to transport essential medical aid to remote, inaccessible and higher risk locations will significantly benefit the CAF.
"We are proud to have been selected by the Department of National Defence and the Canadian Armed Forces for the IDEaS programme," says Steve Magirias, CEO, Drone Delivery Canada. "This selection is a testament to our innovative technology and its potential to have a positive impact on the defence sector. We are confident that the Canary drone can play a vital role in advancing the DND/CAF's mission-critical operations, providing them with enhanced logistical capabilities and a competitive advantage."
The collaboration between DDC and the DND/CAF showcases Canada's commitment to embracing cutting-edge technology for the betterment of national defence. By harnessing the power of drone delivery solutions, the DND/CAF will be able to efficiently address challenges related to logistics, remote operations, and emergency response, ensuring the safety and security of Canada, its citizens, and members of the DND/CAF.