Staff crunch weighs down cargo traffic to Frankfurt airport
Frankfurt Airport has restricted its freighter operations and is staring at flight cancellations and longer wait times owing to staff shortages which have affected operations at the hub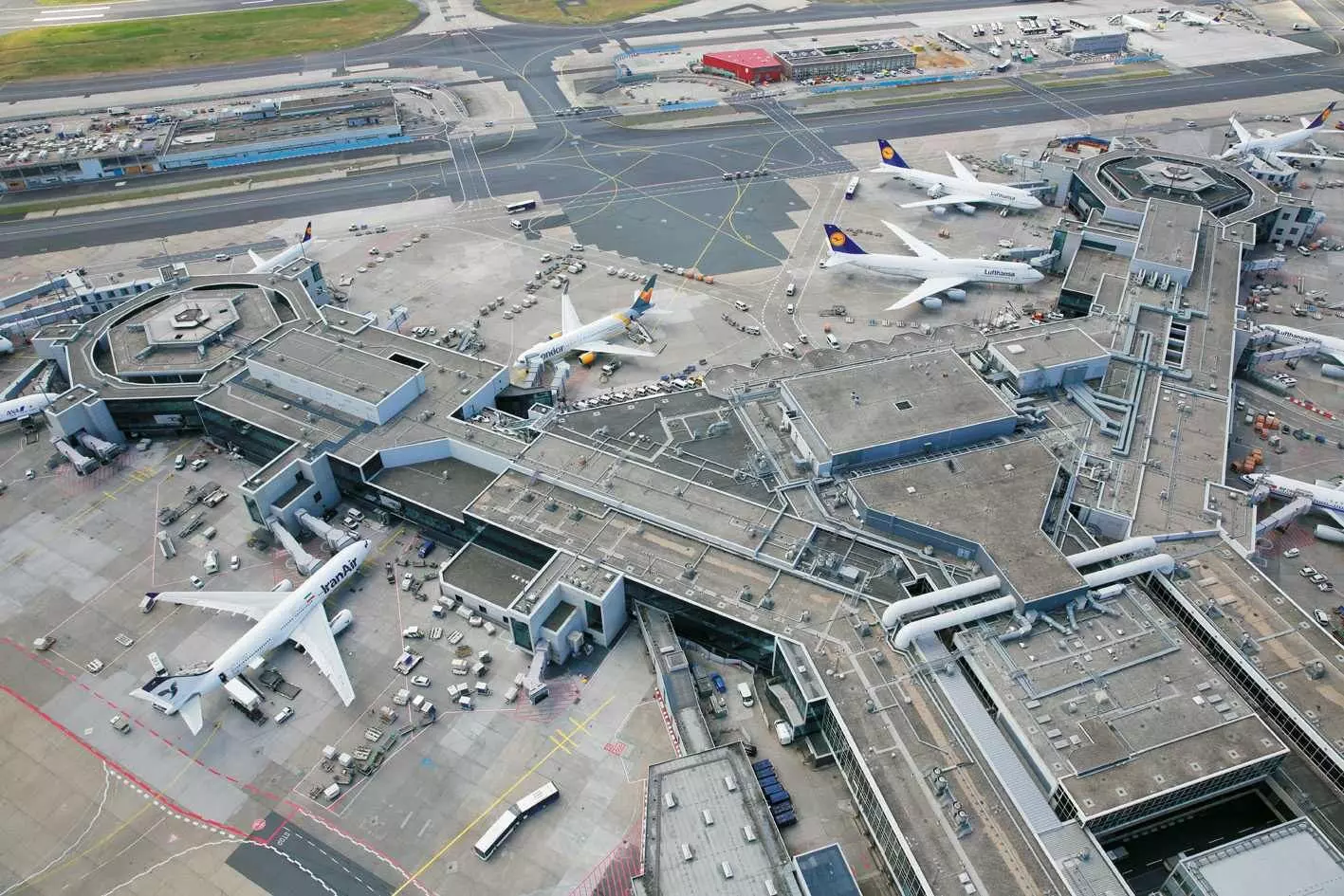 After Heathrow and Amsterdam Schiphol Airport, Frankfurt Airport (FRA) became the latest European cargo hub to be hit by a staff crunch and is staring at 'severely limited' ground handling capabilities.
This had led to both passenger and freighter airlines taking to canceling and rescheduling of flights to Frankfurt Airport (FRA). Several airlines operating freighters to and from Frankfurt have been asked to seek passage through alternative airports owing to this situation by the airport.
With the official holiday season starting, the situation for air cargo traffic is especially dire on the weekends. Friday and Saturday witness higher volumes of cargo that needs to be handled. Industry experts aver that there could be delays of 2-4 days for Frankfurt-bound volumes due to the situation.
Air carriers were informed last week about traffic restrictions in an advisory from BVD which said, "The handling capacity of our ground handling services (BVD) is severely limited due to significant traffic peaks, numerous flight schedule postponements, and limited staff resources. As a further measure to relieve the ground handling services during these traffic peaks and to stabilize handling at FRA, BVD is currently asking certain cargo airlines not to route flights through Frankfurt during the following periods, effective immediately and until the end of August 2022."
Speaking to The STAT Trade Times, a Fraport spokesperson confirmed that the airport was still experiencing staff shortages for some services provided along the travel chain and that owing to this "cargo traffic can also be affected by disruptions, longer wait times and flight cancellations."
With demand for travel returning, airport operator Fraport said that this has added momentum as one of the world's largest aviation hubs but it was experiencing 'extreme traffic peaks'.
"Currently, we are experiencing extreme traffic peaks at Frankfurt Airport – with arriving and departing flights spread unevenly throughout the working day. At times, FRA's traffic is almost back to the pre-pandemic levels of 2019, particularly during the early morning hours and at noon time. Furthermore, flights are often rescheduled at short notice, due to external factors such as weather or delays related to air traffic control. As a result, we require additional staff outside the planned duty rosters. To remedy this situation, some airlines are proactively canceling individual passenger and cargo flights to and from FRA or rescheduling flights in advance to periods when traffic volumes are lower. The goal of these measures – in cooperation with our airline partners – is to stabilize FRA's operations during peak times for the benefit of all stakeholders. However, this does not imply that ground handling services at FRA have been suspended at any time – neither for freighter nor for passenger aircraft," the Fraport spokesperson added.
On hiring
Speaking about the airport's attempts to hire more staff for ground services amidst the crisis, the Fraport spokesperson shared, "We are also doing our best to process cargo as quickly and efficiently as possible. In addition, we have intensified our recruiting programme, especially for hiring ground services specialists. For example, our FraGround subsidiary is currently recruiting ground and baggage handling staff. The aim is to hire up to 1,000 new recruits for the current year. We have already added some 870 new staff members, thanks to our extensive recruitment measures. Nevertheless, it takes time until the new employees can provide noticeable relief. Our new recruits need to undergo extensive background security checks, as well as the necessary specialized training before being deployed at the airport."
This development comes on the back of labor-related trouble brewing at Europe's other leading cargo hubs like Heathrow and Schiphol. While Heathrow airport is staring at strike action from employees at British Airways (BA) owing to pay, Schiphol has limited passenger intake leading to flight cancellations.
In the first quarter of 2022, the amount of cargo handled at Frankfurt Airport was down by 7.9% to about 520,700 tonnes. Compared to the pre-crisis year 2019, a loss of 1.2% was recorded. In the first five months of 2022, air cargo volumes decreased by 11.1% to around 863,700 tonnes. Compared to the pre-crisis year 2019, this results in a loss of 3.1% as per figures shared by Max Philipp Conrady, VP of Cargo Development at Fraport AG to the publication.
Currently close to 30 cargo flights operated on the weekends have been affected while many airlines have to reschedule their flights and land at alternative airports. Reacting to the latest FRA restrictions, Lufthansa Cargo imposed an immediate embargo on the carriage of animals, including ornamental fish and crab larvae to and from Frankfurt for the next 7 days. This embargo may be prolonged if needed, as per an official communication by its communications team.