New CEO plans to make Incheon Airport the global logistic hub
Chief executive Hag Jae Lee's commitment to creating a smart logistics cluster promises to transform Incheon International Airport into a global integrated mega hub.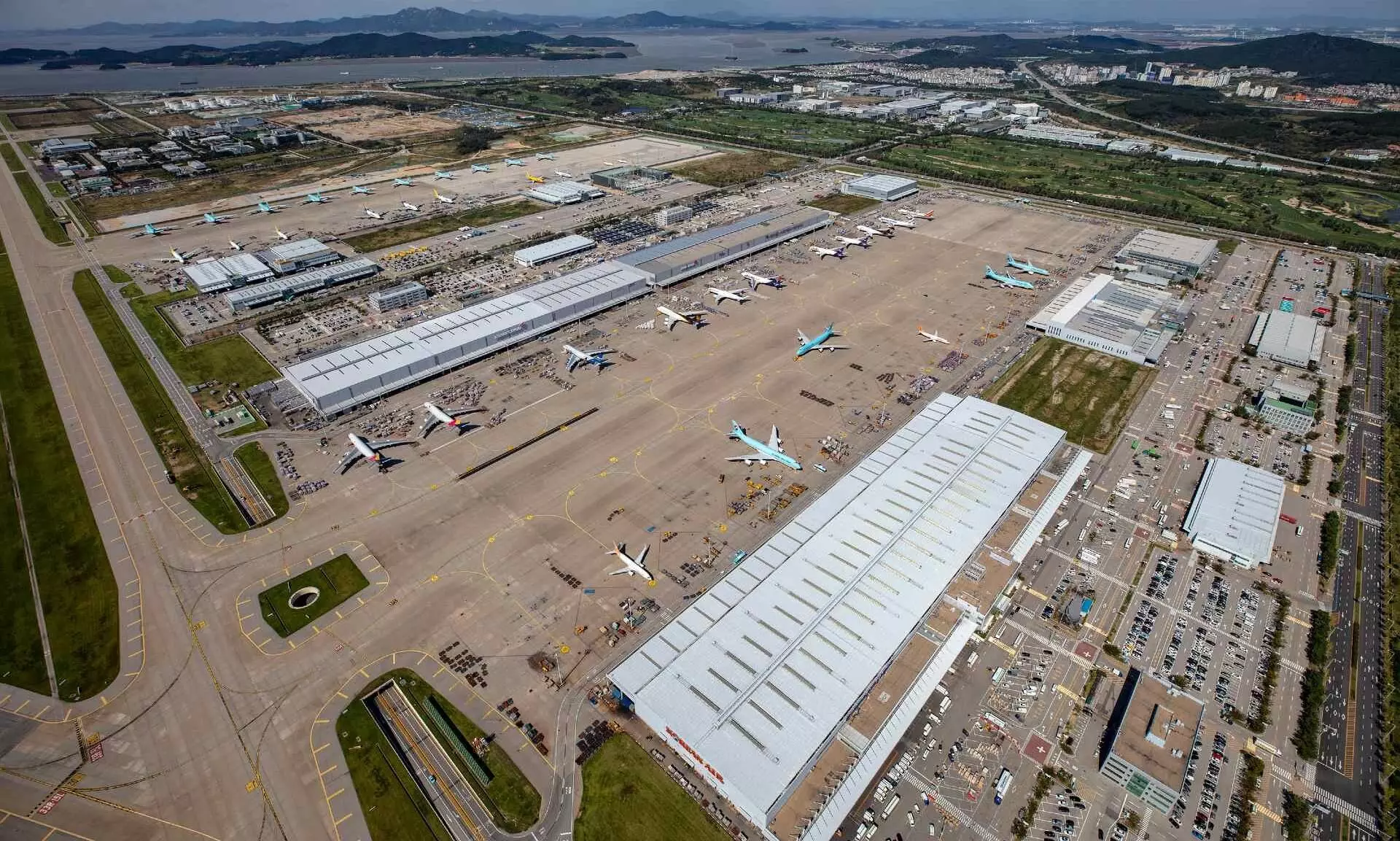 Incheon International Airport Corporation's new president and chief executive officer Hag Jae Lee has placed cargo and logistics as his top priority. The newly appointed president and CEO plans to propel the Korean airport's logistics services into a new era. His leadership promises to infuse fresh vitality into the airport's logistics operations and fulfill his vision of establishing Incheon as a global logistics hub.
In his inaugural address, Lee highlighted the pivotal crossroads at which South Korea's Incheon International Airport currently stands. "Due to the post-pandemic era and digital innovation, we are encountering a tremendous transformation in our business management environment," he said. Highlighting the importance of Incheon leading the global airport industry, he emphasized, "We must become a 'first mover,' creating value."
Under Lee's leadership, the airport is focusing on expanding its logistics services through a variety of strategies. Lee places strong emphasis on customer feedback, believing that "the answers lie in the field."
Reflecting on Incheon International Airport's future-oriented approach, Lee asserted, "By continuously investing in the development of logistics infrastructure and networks, Incheon International Airport aims to adapt to evolving air cargo market conditions and establish itself as the world's leading air cargo hub."
Born in 1964, Lee graduated from Seoul National University and earned masters and doctoral degrees from Chung-Ang University. He has previously served as the mayor of Incheon Metropolitan City's Seo-gu Office, and was a three-term member of the 18th to 20th Korean National Assembly.
The new plan under his leadership will prioritise several key areas, such as the development of a smart cargo terminal, a Joint distribution center for Small and Medium-sized Enterprises (SMEs), expansion of the global network, and the attraction of air cargo and logistics specialists, including e-commerce and 3PL companies.
"Due to the post-pandemic era and digital innovation, we are encountering a tremendous transformation in our business management environment. We must become a first mover creating value."
Hag Jae Lee, CEO, Incheon International Airport
Establishing the smart cargo terminal project
Incheon International Airport is committed to the development of a smart cargo terminal based on future-forward technology, aiming to boost its competitive stance in air cargo and logistics.
Through Business Process Reengineering (BPR), the airport is partnering with experts from Korean Air and Asiana Airlines to formulate future operating processes for the smart cargo terminal. These new procedures will integrate Fourth Industrial Revolution technologies, such as unmanned robots, artificial intelligence, big data, and autonomous driving.
A pilot project set to be operational by 2027 will assess the suitability of IT technology for cargo terminal operations and steer the development of a smart cargo terminal.
Expanding global networks and increasing cargo volumes
Global network expansion remains a core focus area for Incheon International Airport. As of December 2022, the airport's cargo-dedicated routes connect to 107 cities across 43 countries via 25 airlines.
Connections include 20 locations in China, 6 in Japan, 10 in Southeast Asia, 27 in North America, 5 in Central and South America, and 18 in Europe. Including passenger flights, Incheon Airport's air network offers uninterrupted connections to 152 cities across 53 countries year-round.
In a concerted effort to expand the new network and boost cargo volume, Incheon International Airport is extending various incentives to airlines. These benefits range from subsidies covering up to 100% of landing fees and actual marketing expenses for two years, particularly for those who are newly incorporated, initiating new routes, or undertaking nighttime operations. The airport is also providing additional benefits to airlines that demonstrate an increase in cargo volume.
Moreover, Incheon International Airport is implementing joint marketing initiatives using these incentives. In partnership with 12 airlines, the airport is conducting informative sessions and running online joint advertising campaigns to attract a larger cargo volume.
Moving forward, Incheon International Airport is committed to crafting robust strategies for cargo transport network expansion. Through strategic collaborations with global companies, the airport aims to consolidate its position as a global hub, propelling itself into a new chapter in logistics operations.
Development of joint distribution centre to support SMEs
Incheon International Airport is making significant strides in enhancing the logistics capabilities of SMEs. Known for offering an array of benefits to its logistics complex tenants, the airport is now accelerating its focus on creating a dedicated logistics center for SMEs, a step forward in its ongoing commitment to fostering social value.
In partnership with Korea SMEs and Startups Agency (KOSME), the airport has been committed to developing a joint distribution centre. This initiative, specifically designed to serve e-commerce businesses and SMEs, underpins the airport's mission to enhance SMEs' air freight logistics competitiveness and support their global expansion.
Scheduled to break ground in the latter half of next year, the joint distribution centre will occupy approximately 25,400 square meters within the airport's second logistics complex. The center, equipped with state-of-the-art smart logistics equipment, aims to offer a comprehensive suite of export-related services to e-commerce enterprises and SMEs.
This past June, the KOSME appointed the Smart Trade Hub Consortium (STH Consortium) to manage the SME-exclusive joint logistics center and formalized this appointment with an operation contract.
Comprising five diverse enterprises – including large corporations, public corporations, and SMEs – the STH Consortium will provide all-inclusive logistics services, such as product storage, transport, and export customs clearance, to air freight exporting SMEs for the next ten years.
Attracting specialist air cargo and logistics companies
Simultaneously, Incheon International Airport is intensifying efforts to attract specialised air cargo and logistics companies, paying particular attention to the flourishing Asia-Pacific air cargo market.
As of 2022, according to data from IATA, the Asia-Pacific region holds the largest share of the global air cargo market with a stake of 32.4%, successfully positioning itself as a global leader in the air freight logistics industry.
Notably, Northeast Asian countries have emerged as significant contributors to the Asia-Pacific air freight industry, accounting for approximately 60% of the total regional volume.
Incheon International Airport's strategic location, connecting major cities in China, Japan, and Southeast Asia, could be considered as one of many advantages that Incheon International Airport provides for logistics companies. Moreover, the airport boasts the most economical operating costs in the region, including ground handling fees and landing fees, when compared to other major regional airports.
The airport's Free Trade Zone (ICN's Free Trade Zone) provides the swiftest customs procedures among all World Customs Organization (WCO) member countries. In line with government guidelines, the airport continues to refine its policies for operating the Global Distribution Centre (GDC).
Predominantly used by e-commerce businesses, the GDC at Incheon International Airport serves as an international logistics hub. It provides storage for global shippers' products and manages their classification, repackaging, and shipping as per individual order requirements.
Several high-profile companies have already capitalised on the advantages offered by the airport. ASML Holding, the world's largest semiconductor equipment supplier based in the Netherlands, established its GDC at Incheon International Airport as early as 2008. Similarly, iHerb, a leading e-commerce company specialising in vitamins and health supplements, designated Incheon International Airport as its GDC in 2018.
In addition, DB Schenker operates a distribution centre at the airport, and Spasys1, an e-commerce logistics hub primarily dealing with clothing, began the construction of its GDC at Incheon International Airport last year.
In the future, Incheon International Airport is projected to continually draw global logistics companies to its second logistics complex. The airport is currently engaging in productive discussions with various global third-party logistics companies (3PL).
According to the latest available world airport traffic data from Airport Council International (ACI), Incheon International Airport ranks sixth globally in cargo handled. For 2022, the airport was just shy of three million tonnes of cargo (2,945,855 tonnes) as against 3,329,292 tonnes, a decline of 11.5%, in 2021.