Auburn University students visit air cargo facility at Atlanta Airport
Qatar Airways Cargo, Swissport & JAS Worldwide open doors to the next generation in aviation and air cargo management.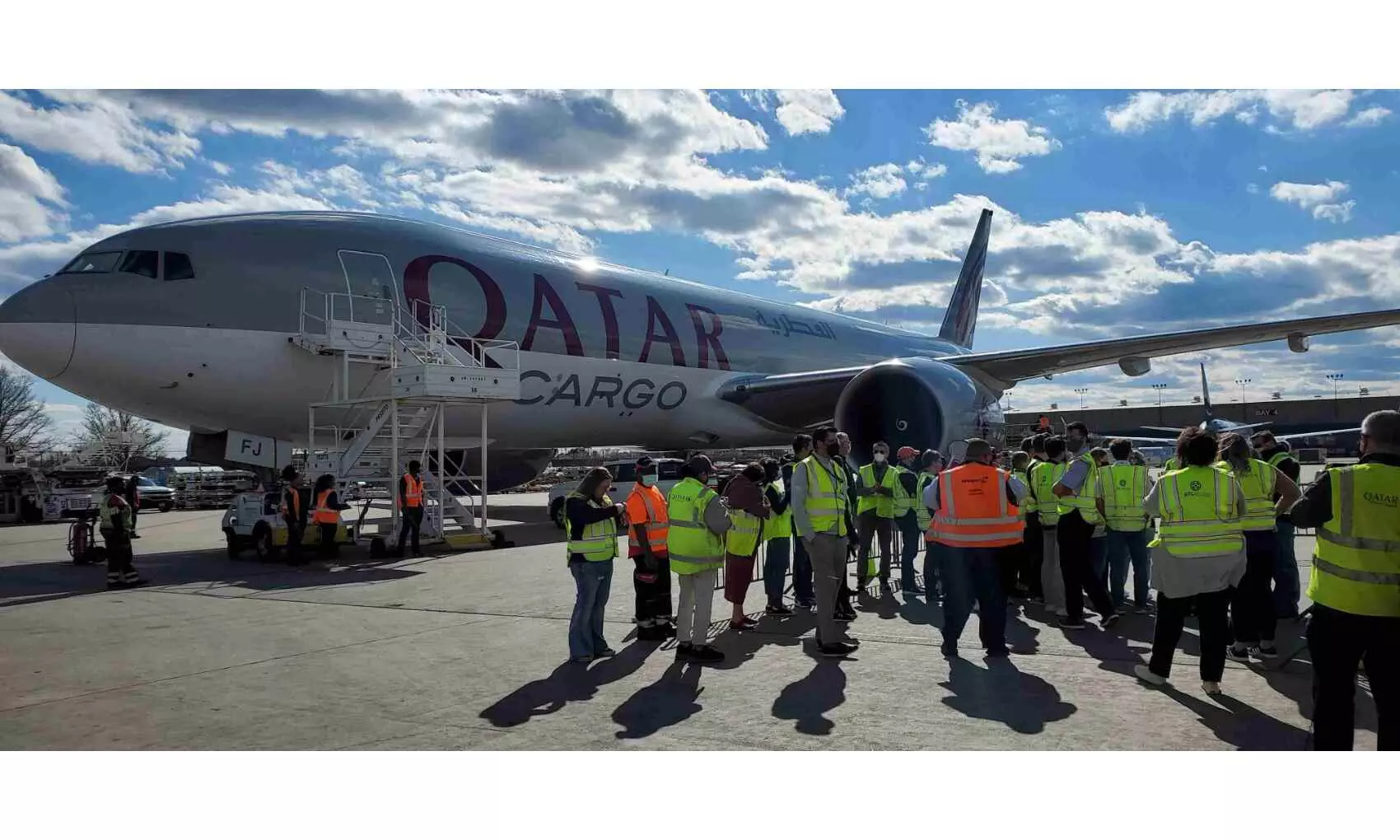 A group of students of Logistics and Supply Chain Management at Auburn University got a chance to be a part of an exclusive air cargo familiarisation tour at Atlanta Airport on March 25.

The 7.5-hour event was jointly planned by Auburn University JAS Worldwide, Swissport, and Qatar Airways Cargo. The tour kicked off with lunch at the JAS WW Campus Sandy Springs, a meet-and-greet session with JAS and Qatar Airways Cargo management, and presentations by the company, before transferring the students to Atlanta Airport.
Following the airport's introductory presentation, the students were given a tour of the Swissport warehouse and then taken airside to witness the arrival of Qatar Airways Cargo flight QR8141 from Doha, Qatar, and its subsequent offloading and reloading. In smaller groups of five, the students took turns in visiting the main deck, observing the main deck high loader in operation, and learning how the Swissport warehouse operates from cargo build-up to breakdown, as well as flight planning and preparation. Refreshments in the Swissport warehouse rounded off the educational and informative familiarisation tour.
"If there is one silver lining to the pandemic, then it is that logistics has been catapulted into the spotlight as a possible career field," Matthias Frey, Global VP of airfreight operations at JAS, said. "The importance of logistics became very visible over the past two years, whereas in the past, our industry was very much the silent strongman in the background, and we struggled to attract the air cargo managers of tomorrow. I am delighted that we have now been able to set up this cooperation with Auburn University. At JAS, we have committed to making this a biannual event, and look forward to welcoming many more students in the future."
"At Qatar Airways Cargo, we are constantly looking to engage with diverse high potential and bright minds of the next generation. Exchanges such as today's familiarisation tour, help to illustrate the very varied career possibilities available in our fascinating and so very relevant industry," Guillaume Halleux, Chief Officer Cargo at Qatar Airways, commented. "We have worked together with Auburn University in the past, conducting speaking sessions and participating in their job fair. This is the first joint familiarisation tour with the university, and it will certainly not be the last, as we look forward to making it a recurring event; the second one is already planned for this autumn."