Here's why Vietnam could be Asia's next industrial hotspot
Cathay Pacific Cargo will be flying more than 24 flights per week to Vietnam throughout January and February.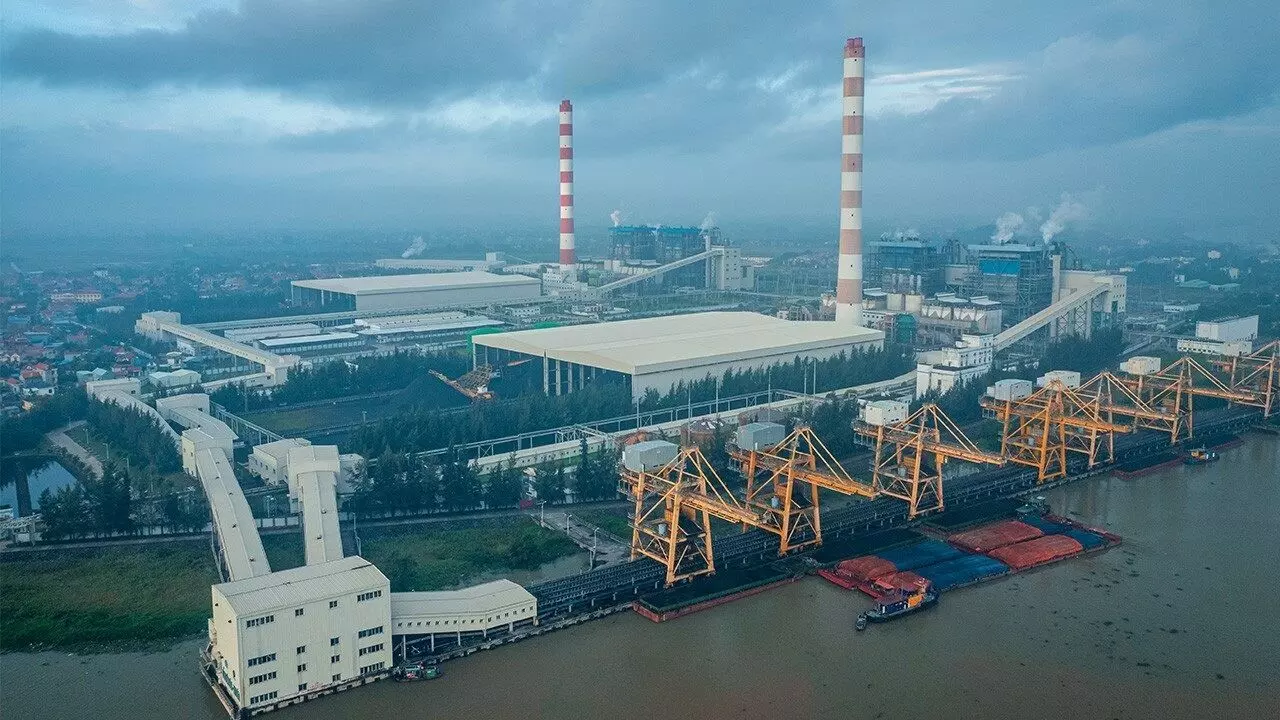 To many, Vietnam is known for its beautiful beaches and delicious fare. But increasingly it has become a burgeoning industrial hub, especially for tech and apparel: and the numbers back it up.
While parts of Asia are still recovering from the global pandemic, Vietnam's economy has boomed, reaching an impressive 8 per cent increase in GDP by the last quarter of 2022 – that's faster than other major regional economies in Asia, including India, Japan and the Chinese Mainland. Export revenue hit US$372 billion, up 10 per cent on the year before.
What explains the boom for Vietnam's industry? Part of the reason is the disruption to supply chains on the Chinese Mainland, Asia's largest manufacturing hub, as factories were subject to shutdowns during COVID-19. Companies turned to alternative locations to continue and diversify their production streams.
A competitive labour force and low manufacturing costs
Vietnam has a young and growing population of 97 million, 70 per cent of whom are under 35 – that's a considerable labour force for the manufacturing industry. And while the Chinese Mainland's manufacturing costs have risen to around US$6.50 per hour, Vietnam's remain low at less than half the cost (US$2.99 per hour).
A strong infrastructure
Vietnam is strategically located along a strip of 3,200km coastline which makes the country, particularly the north, an effective location for shipping cargo in and out. The government has been investing in development projects to improve the country's infrastructure, particularly in the northeastern cities, to create a more attractive travel destination, and ultimately a more connected port and industrial hub.
More companies are moving in
Vietnam is the world's second-largest manufacturer of tech and apparel, with big brands like Nike, Adidas and Samsung operating across the country. And the disruption caused by the pandemic has seen more companies look to Vietnam.
While Apple manufactures the majority of its products on the Chinese Mainland, it has been diversifying its production in other countries, namely India and soon Vietnam: last year the tech giant announced that it will be producing Apple products, mainly Apple Watches and MacBooks, in Vietnam for the first time. Google's newest Pixel phone, too, will be made in Vietnam, while Microsoft started shipping Xbox game consoles from Ho Chi Minh in 2022.
Reports have also emerged that Apple supplier Foxconn is investing US$300 million to expand their factories in the north of the country, and Dell, HP, Nintendo and Lenovo are all planning on setting up plants in the country as well.
Expanding to the west
The Vietnamese government has been making strong efforts to make trade easier between Vietnam and the rest of the world. The nation has signed several free trade agreements with the EU, UK and nations across the Asia-Pacific, opening up the country to more trade opportunities, especially to the west: such as the recent shipment of green pomelos we recently delivered to the US.
Another strong driver of trade is the Regional Comprehensive Economic Partnership trade agreement among the Asia-Pacific nations of Australia, Japan, the Chinese Mainland, New Zealand, South Korea and other ASEAN members.
Not a perfect solution
Although manufacturers are moving some operations to Vietnam, it's not a one-stop solution: there are issues with shortages of labour, raw materials and expertise in a country many times smaller than the Chinese Mainland.
But it does provide companies with an attractive alternative that balances out some of the challenges posed by the Chinese Mainland, allowing them to diversify their supply chains and create a smoother, more predictable flow of goods and productivity.
Source: The article originally appeared on the LinkedIn page of Cathay Pacific Cargo.