Unilode, AviusULD sign long-term agreement for ULD supply
Unilode and AviusULD have built a strategic partnership over 15+ years, which has now been extended for five years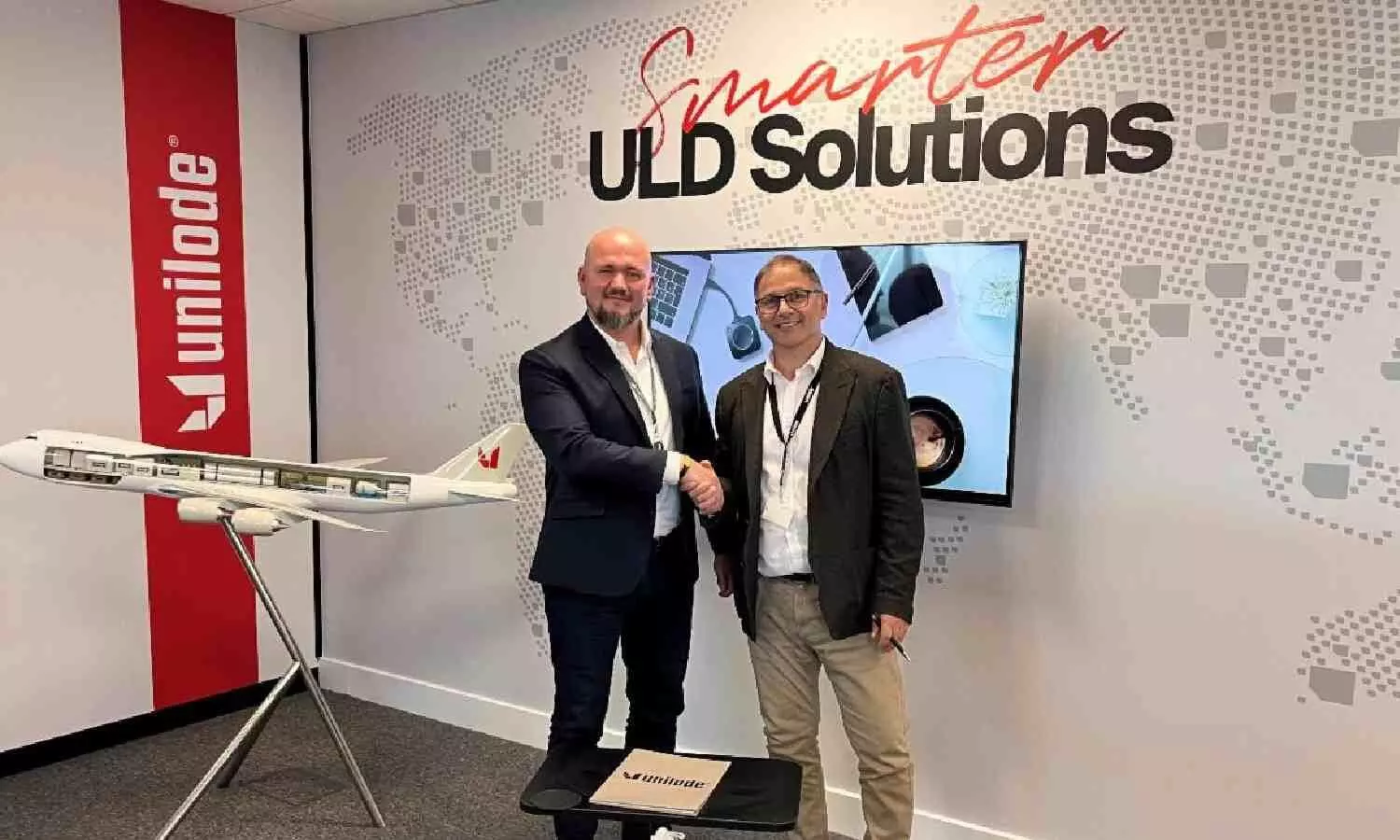 Unilode Aviation Solutions, the market leader in outsourced unit load device (ULD) management, repair and digital services, and AviusULD, formerly known as Safran Cabin Cargo, the market leading manufacturer and distributor of ULDs, announced the renewal of their long-term agreement for the supply of containers and pallets.
Unilode and AviusULD have built a long-standing strategic partnership over the past 15+ years. With the renewal of their long-term agreement, a greater level of flexibility will be achieved in terms of ULD types, volumes and lead times, and continuous cost, product and sustainability improvement opportunities will be provided to both partners, says a release from Unilode.
Klaus Hofmann, Chief Executive Officer, AviusULD said, "Unilode is one of our key customers and we are looking forward to supporting them in order to meet the ever-evolving needs of the industry. AviusULD will continue to supply Unilode with robust, lightweight, easy-to-repair containers and pallets, aiming to minimise the total ownership cost for Unilode and their airline customers. Additionally, we stand by our commitment to world-class after-sales service, prompt delivery of spare parts, and technical support."
Ross Marino, Chief Executive Officer, Unilode adds: "Unilode and AviusULD have enjoyed a strong relationship over the years with more than 50% of Unilode's fleet of 160,000 ULDs being supplied by AviusULD. AviusULD's standard aluminium containers have the right combination of weight, durability and reliability and the lowest total cost of ownership.
"Our renewed five-year agreement will continue to enable us to meet our customers' growing demand and adapt to the changing market conditions, and jointly work on further reducing our environmental footprint. We are also able to boost the digitalisation of our fleet by having our ULDs equipped with digital tags in the production stage. We look forward to continuing our close and successful partnership with AviusULD for many years to come."