The Perfect Fit: The cargo operators' hunt for the 'just-right' P2F
According to Boeing, more than 60% of deliveries in the next 20 years will be P2F conversions.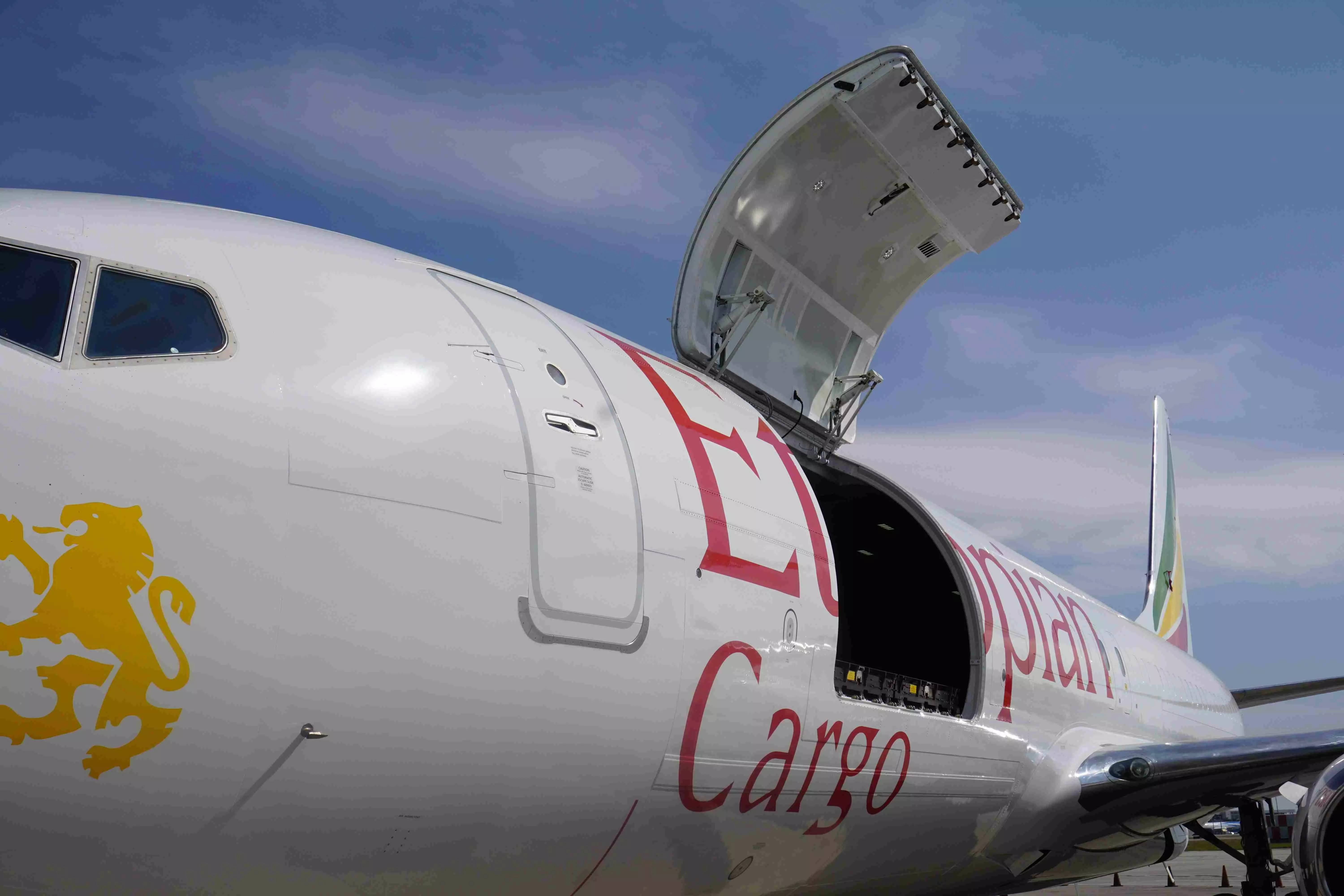 Cargo operators, the world over, are scurrying in their quest to find a newly converted freighter, leaving no stone unturned to find the P2F freighter to fit their exact needs to the tee. However, as P2Fs soar down the yellow brick road, poised to revolutionise the freighter market, we ask experts from the industry to give us a glimpse of the future blueprint and the course these P2Fs are set to chart, and what it means for cargo operators.

Last week – Elbe Flugzeugwerke (EFW) – a centre of excellence for Airbus freighter conversions – announced that it had received the Supplemental Type Certificate (STC) from the European Union Aviation Safety Agency (EASA) for its head-of-version A320 Passenger-to-Freighter (P2F) aircraft.
The narrow-body prototype is the first A320P2F to be developed in the world and the second variant in Airbus' narrow-body P2F solutions. It joins the ranks of its elder siblings already enrolled in the Airbus P2F programmes, the likes of which include A330-200P2F, A330-300P2F and A321P2F.
The A320P2F is a collaboration between EFW and its parent companies – Singapore Technologies (ST) Engineering and Airbus, with EFW leading the overall programme as well as marketing and sales efforts. The prototype A320P2F aircraft is owned by the aviation leasing arm of ST Engineering and will become the first of several converted freighter aircraft on lease to Vaayu Group, an aviation solutions and services group of companies.
On February 14, ST Engineering had announced that its commercial aerospace business signed an agreement to lease up to five Airbus A320 Passenger-to-Freighter (P2F) aircraft to Vaayu Group (Vaayu) which is a leading UAE based aviation solutions player. In line with this development, leading Nairobi-based all-cargo airline Astral Aviation will be the launch operator for the first two of the five A320P2F aircraft which will be sub-leased to them from Vaayu.
The introduction of this new narrow-body aircraft into the P2F fleet only proves how converted aircraft continue to dominate the cargo skyscape. Aircraft conversions – the newest entrant on the freighter market – are here to stay, with the demand trajectory only swinging upwards.
However, how do aviation companies fulfil this high demand?
Decoding Demand
IATA Economics' Chart of the Week released on March 25, highlighted how the pandemic had created opportunities for airlines, with "cargo's appeal is evident thanks to record-high yields."
The chart further broke down the pandemic's impact referring to fewer airline deaths, "The rising number of new and resurrected airlines, coupled with fewer deaths, show that the industry remains attractive to entrepreneurs and investors alike and that expectations for its recovery are high."
David Gillen (PhD.), director of the Centre for Transportation Studies at the University of British Columbia (UBC) Sauder School of Business, felt that while demand for air cargo might not be as significant as it was during the pandemic, it will only grow over the next few years. "Going forward the demand for air cargo, while not as significant as during the pandemic (for a number of reasons), will grow faster than it had prior to the pandemic and passenger demand will unlikely return for 2-3 years. Markets will change and a combination of passenger/freight service is an excellent way to build market presence."
According to Boeing, more than 60% of deliveries in the next 20 years will be P2F conversions. Boeing's World Air Cargo Forecast for 2020-2039 stated, "Over the next 20 years, the freighter fleet will grow more than 60% from 2,010 to 3,260 units. There are 2,430 freighters forecast to be delivered, with approximately half replacing retiring aeroplanes and the remainder expanding the fleet to meet projected traffic growth. More than 60% of deliveries will be freighter conversions, 72% of which will be standard-body passenger aeroplanes."
It can be said conversions are very well set to rule the roost and have proved to be a gamechanger, significantly extending the life of a passenger aircraft. So, what business strategy have aviation companies generally adopted to tackle this P2F boom?
We approached Kuehne+Nagel which states on the company website that it has developed an integrated end-to-end logistics solution to support passenger aircraft into freighter aircraft (so-called P2F) conversions. "With the changed cargo market requirements and a significant amount of unused passenger equipment due to the Covid-19 pandemic, Kuehne+Nagel has turned its proven KN InteriorChain service towards P2F conversions. The growth of air cargo, especially for e-commerce, implies a need for more than 1,500 aircraft to be converted from passenger to freighter."
Speaking to The STAT Trade Times, Simone Funk, global aerospace competence manager, Kuehne+Nagel, leaned on learnt experiences from the pandemic, "When the pandemic started, many airlines transported freight in-cabin based on a temporary approval issued by the authorities. While the passenger business didn't really recover as quickly as most had hoped and forecast at the beginning of the pandemic, airlines realised the increased importance of cargo."
Funk added that currently there has been a certain financial recovery for most airlines and that it became clearer that the cargo boom is not only driven by the pandemic but very sustainably as well by e-commerce, resulting in an increase in the demand for new freighters. "What we see now is that many of our clients are in line for conversion slots and even new aircraft types are converted. Further, orders for passenger jets are switched into freighter jets."
However, Funk clarified that this does not necessarily translate to a dip in the passenger business. "We think that globally cargo fleets are growing. From what we know, deserts are emptied in what concerns cargo jets or passenger jets suitable for cargo transportation (e.g. 767, B777)."
This brings us to the question of how companies hope to consolidate their market presence. In other words, what do these companies look for, and what is their business strategy?
Scouting the Market
Jacob Netz, senior consultant at Cargo Facts Consulting, said, "Companies that deal with P2F conversions should evaluate parameters such as the future need for freighters within the relevant segments – new freighters due to projected growth, replacing older freighters or freighters for new airlines, and of course, a prediction of suitable feedstock."
He added that B777-200/-300 P2F conversion programmes bring significant change to the market and competition to the production freighter B777F. "The B777F is an excellent freighter with volume, payload, range, and economic efficiency which is superior to other freighters in its operating sector. Those P2F programmes came late because Boeing didn't want competition for the production freighter B777F (the first 777F delivered in Feb. 2009 to Air France Cargo) which is a "golden egg" on Boeing's product list."
Funk went on to add that airframers primarily looked to increase capacity and invest in good engineering. "We see airframers like Boeing expanding their conversion business, winning MRO partners as well as conversion houses investing in engineering, on the one hand, to convert different aircraft types (e.g. EFW and ST Engineering with the A320 and A321 P2F) and on the other hand investing heavily in increasing capacity, like IAI collaborating with all kinds of MROs around the world."
Collaborations and partnerships are the way forward for P2F conversions to thrive. "We see many new partnerships between airframers and conversion houses on the one side and MROs on the other side. The focus is not only on the big globally renowned MROs but also on many less renowned ones that are on the list. We also see that the conversion houses do the conversion, and any standard letter check work scope is being outsourced from the conversion house to a regular MRO to not load the conversion line itself with standard check work," Funk remarked.
As to how the conversion market is introducing additional assembly lines in different parts of the world partnering up with MRO companies to complete the order book, Netz explained that companies developing P2F conversions, receive Supplemental Type Certification (STC) from FAA, EASA, Civil Aviation Administration of China (CAAC), and from other authorities. "Some of them are in cooperation or support from the OEM, others work independently. In this case, it is a challenging process that requires knowledge, resources, and takes time."
A slew of regional networks springing up across the globe also guarantees airframers with advanced capabilities and feedstock. This brings us to the next question – how are regional networks contributing to the ramp-up of assembly lines for P2F conversions?
Regional Ramp-up
Funk commented on how regional networks are a mandatory distribution element to enable material supply to conversion lines. She broke it down for us into a blend of different parts, "Firstly, P2F conversion lines must be supplied with material, too. We've been told by our clients that a conversion required about 29,000 single parts from all over the place to reach the conversion line in due time, e.g. tied in with the planned work steps to not enhance the conversion downtime. Hence, we need regional distribution, to match up for what is produced and consumed in the region and for what is arriving from overseas and needs to be on-forwarded to the point of use."
Secondly, she added that the pandemic coupled with the Russia Ukraine crisis has shifted the lens to local sourcing. "The pandemic, as well as the current Ukraine-Russia crisis, has put an emphasis on local sourcing. For that, regional networks are needed and STCs such as for B737 or A320 conversions but also for smaller regional jets such as ATRs."
Funk further said that a lot of companies get the raw material from Asia but assemble all around the world and then distribute it to all corners of the world. "The e-commerce boom hits routes from Asia to the world. For this, we need widebodies and on top comes that the pandemic, as well as the Ukraine-Russia crisis, has caused especially the long-haul traffic to stop. Over 60% of our cargo prior to the pandemic was transported in the belly of passenger jets. We have not recovered the capacities due to missing passenger business and a freighter supply or P2F ramp up that is not quick enough to replace all the belly capacity right away."
She added that compared to the wide-body aircraft routes, narrow-body routes which covered domestic and intra-regions recovered far quicker and with this related belly cargo capacity. "Furthermore, regionally not always but very often there is at least an option by road or rail, especially in Europe or the US domestic market to name just two huge global marketplaces. This is down to customs unions but also to the road-railway infrastructure. Internationally we don't have that option, especially since the sea freight market is disrupted."
About how regional networks are contributing to the ramp-up of assembly lines for the P2F freighters, Netz explained that freighters in regional networks are narrow-bodied (from the 737, 757, A320 families) or medium wide-body (767, 330). "Almost all 737 and A320 freighters come from P2F conversions. As for the 757, about half of them are production freighters, and the other half are converted freighters. But it's worth noting that the feedstock of 757 is running out, and the replacements like A321 or 737-800 will come from P2F conversions. As for the medium wide-body (767, 330), more than half of the planes that will join the fleets will likely be from P2F conversions. Clearly, the expected increase in regional networks will have a positive impact on the P2F conversion lines."
He further stated that the competition requires reducing the cost of conversion. "Therefore, the companies that hold the STC seek to find places that can produce the conversion kit inexpensively. They also cooperate with MROs that the costs of their workforce (Touch Labour) are significantly less than the costs of the STC holder. Such an MRO should be certified by the FAA, EASA, etc., and will include an appropriate workforce from the disciplines required to perform the P2F conversions. After a period of training, the MRO performs P2F conversions supervised by the STC holder."
Netz said sites in Asia and Latin America provided the appropriate capability and competitive costs. "MROs with appropriate capability and competitive cost are located in Asia –China, Taiwan, and Singapore, Latin America-Brazil, Mexico, Chile, and Panama. More recently, also Eastern Europe (Lithuania). It seems that these regions will continue to be attractive, and more MROs from India and UAE will probably be added for P2F conversions."
On Troubleshooting
When questioned about the biggest challenges assembly lines currently face, Netz responded saying, "MRO entrance into conversions requires investment to overcome barriers, sometimes in an uncertain environment. Some of the areas require investments in time and money: skilled manpower, cumulative experience, infrastructure (hangars, workshops, tools, etc.), facility approvals (FAA/EASA Repair Station), logistics."
About the challenges assembly lines currently face, Gillen thought keeping up with aircraft orders and being able to respond to the changing demands of airlines as the markets shift was the biggest obstacle. "The pandemic has created a good deal of disequilibrium and airlines are still sorting out their routings and therefore their choice of aircraft. Also, airlines would in the past have mixed fleets of Airbus and Boeing, what we see now is a shift to either one or the other."
About the future of the conversion industry and the subsequent increase in assembly lines, Gillen rationalised, "I think in the short to medium run the conversion companies will do well. However, as passenger demand returns to pre-pandemic levels, we will see more and more belly capacity on scheduled passenger services. This may hamper and slow the demand for conversions. One caveat I would consider is that the shift from ocean freight to air freight may not reduce the demand for conversions, especially if more carriers get into the air freight market.
Netz added that as for the challenge when examining past evidence, it may be seen that there is often no stability in ordering the P2F conversions, and nobody can guarantee "nose-to-tail" lines. "Sometimes, the facility can stand for months and maybe even years without receiving P2F conversions, and other times a customer for conversion cannot get a slot for months ahead because it is a period of high demand. The facility needs to find what to do with the experienced workers when there are no conversions and how to avoid losing them. Integration of maintenance and conversions can sometimes solve the problem."
Looking Forward
Conversion companies are increasing the number of assembly lines to meet the huge demand for additional freighters. In light of this, Netz provided a glimpse into the future blueprint of the freighter conversion industry, "Reviewing the current P2F conversion programmes: 737-330, 737-400, 757-200, (narrow-bodies) 767, (mid-wide-body) it looks like in the next year or two, they will end because of a feedstock problem that does not exist or is too old. The conversions will focus on 737-700, 737-800, A320, and A321 (narrow-bodies) and medium-body A330 (mid wide-body). I assume that there are too many "players" within the segment of the 737-700, 737-800, A320, and A321. and even if everyone gets STC, there will not be sufficient demand to fill in the conversion lines given the Boeing forecast and other forecasts."
He added that as for the 777 P2F conversions there are three programmes and they are of course very challenging and expensive. "We have to wait and see who succeeds in developing and certifying.