Riyadh Air makes global debut at Paris Air Show
New airline from Saudi Arabia will fly to more than 100 destinations and reach 100 million visitors by 2030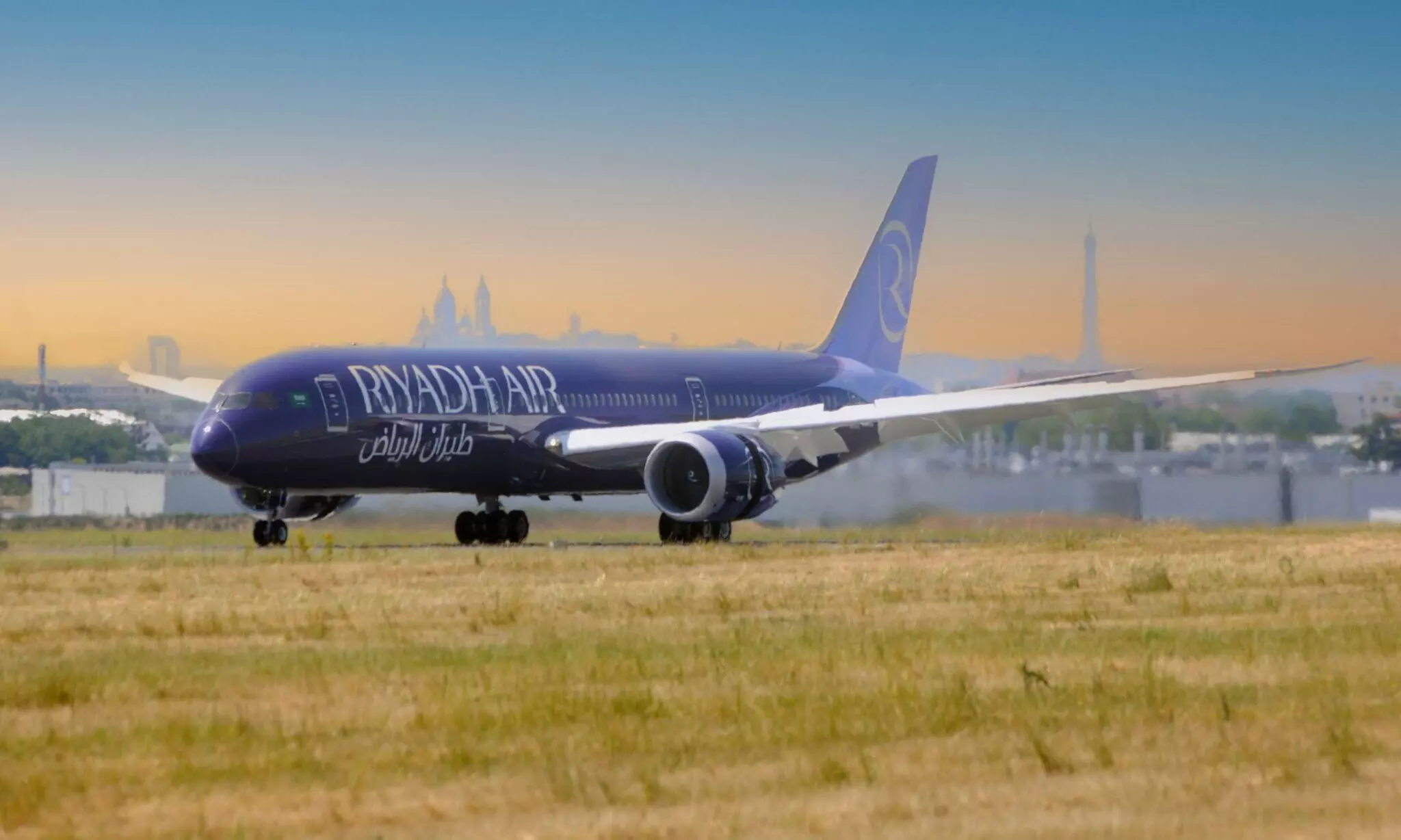 Digitally-led airline Riyadh Air is making its international debut at the 54th bi-annual Paris Air Show. The Boeing 787-9 Dreamliner with Riyadh Air's unique livery touched down after a stunning fly-over the city of Riyadh for its first official reveal on June 12.
The disruptive new airline from Saudi Arabia will fly to more than 100 destinations and reach 100 million visitors by 2030 making Riyadh City a hub for global travel and encouraging visits to the Kingdom for business and leisure, says an official release. "The airline will bring a new level of attention to detail to guest experience and has technology that will raise the bar for the industry. The brand identity captures the heritage of the Kingdom whilst being modern and forward thinking with the tagline The Future Takes Flight."  
The aircraft is on display at the show, allowing visitors to view the unique indigo aircraft livery up close. Its lavender colour is symbolic of the welcoming and hospitable nature of the people in the Kingdom, as well as being a natural plant that carpets Saudi Arabia during spring and the tail design captures the movement of canopy tents in the desert, the release added.

The airline, which will join the global aviation sector with RX as its Airline Designator Code, is a catalyst for the Kingdom's national transport and logistics strategy and the national tourism strategy by leveraging the Kingdom's strategic location connecting Asia, Africa, and Europe. 
Riyadh Air is chaired by Yassir Al-Ramayyan, Governor, Public Investment Fund with Tony Douglas as CEO, the release said.