Menzies wins new deals in Indonesia, China
Signs contracts with Rimbun Air, My Indo and Raya Air.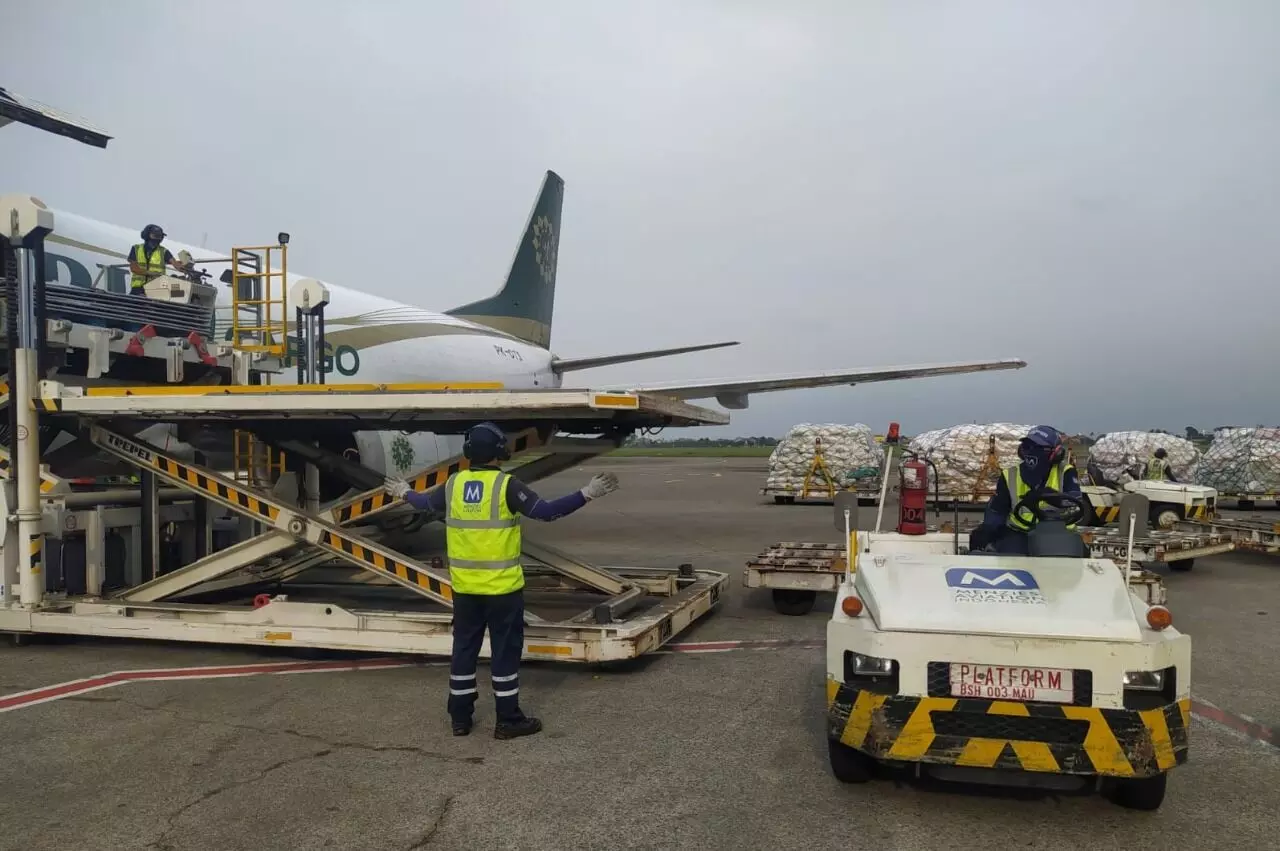 Menzies Aviation, the global aviation logistics specialist, has signed three contracts in South East Asia and China with Rimbun Air, My Indo and Raya Air.
"A new three-year contract with fast-growing Indonesian cargo and regional passenger airline Rimbun Air will see Menzies handle up to six daily cargo flights for the airline's two 737-300F aircraft at Soekarno-Hatta International Airport (CGK). The win will add an additional 40 flights per week to Menzies' Jakarta ground services operations, significantly increasing the volume handled by the team," according to an official statement.
Malaysian cargo carrier Raya Air has selected Menzies to support its operations, starting with four weekly flights, at CGK. Raya Air is a new customer for Menzies, the statement added.
Menzies has also won new business with My Indo Airlines, providing freighter, ramp and cargo services to the airline at Macau International Airport (MFM). "The initial two-year contract will see Menzies handle an additional estimated 2,000 tonnes of cargo per year. The win reflects Menzies' long standing relationship with the airport, where it has been operating since 2000."
These contract wins follow the appointment of James Wong as Senior Vice President South East Asia & China, the statement said. "While this is a new role in Menzies, James has been with the business since 2019 in a variety of roles in the Americas region, most recently as the Vice President Cargo & Sales North America. James is focussing on developing new business throughout the South East Asia and China region as part of Menzies' strategic growth plan."

"We are pleased to announce our recent contract wins with Rimbun Air, My Indo Airlines and Raya Air alongside the appointment of James Wong as SVP South East Asia & China," says Alistair Reid, Executive Vice President – Oceania and South East Asia, Menzies Aviation. "James is based in Singapore and it's great to see he is already strengthening our existing relationships and developing new partnerships. I am looking forward to working with him to develop our operations as the region continues to emerge from the pandemic and the associated travel restrictions."
Meanwhile, Raymond Lo has been reappointed to the role of Managing Director, Menzies Aviation Macau to boost the joint venture business in Macau.