Menzies-RAS expands in Pakistan with new deals
JV has won contracts from Air Arabia Abu Dhabi, airblue, Jazeera Airways, AirSial, Fly Jinnah and British Airways.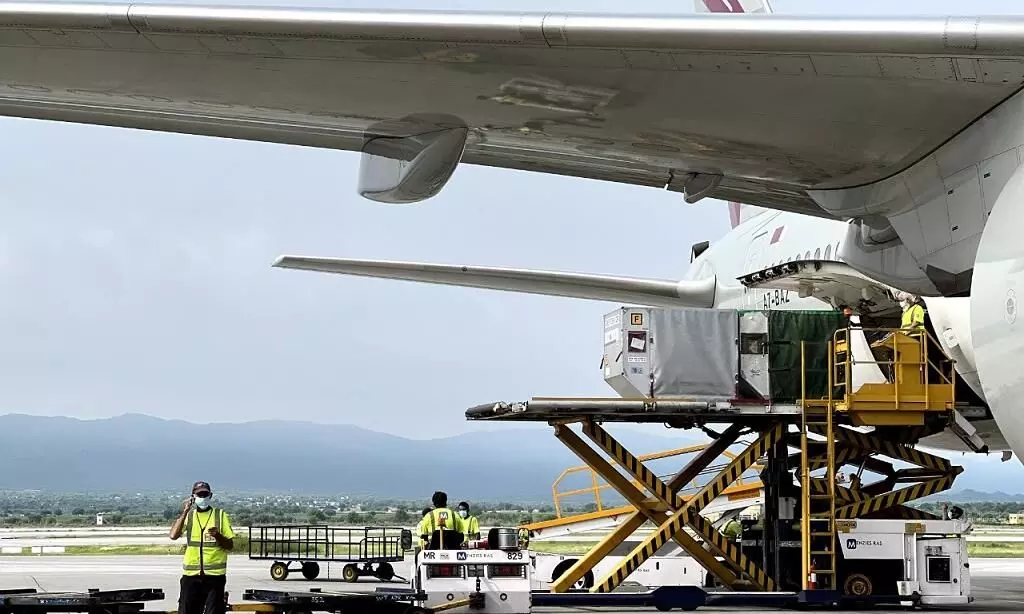 Menzies Aviation has won more than a dozen contracts in Pakistan since it acquired a 49 percent shareholding in Royal Airport Services (RAS), a leading aviation services business based in Pakistan.
Menzies-RAS won a contract to provide ground services to Air Arabia Abu Dhabi, the largest low-cost carrier in the Middle East and North Africa, at Multan and Faisalabad, according to an announcement by Menzies.
The other deals include:
*Agreement with private airline airblue to provide cargo services at Karachi, Lahore, Islamabad, Peshawar and Multan.
*Agreement with low-cost Kuwait airline Jazeera to deliver passenger, ramp and cargo services at Karachi and Lahore.
*Passenger, ramp and cargo handling for Pakistani airline AirSial at Quetta, Karachi, Lahore, Islamabad and Peshawar - servicing an expected 85 flights per week; and
*Passenger, ramp, and cargo services for the newly launched airline Fly Jinnah, a joint venture company between Lakson group and Air Arabia Group, at Karachi, Lahore, Islamabad, Peshawar, and Quetta.
"Our acquisition of Royal Airport Services has been a positive step for our global strategy of increasing our depth of service capability and expanding geographical footprint, especially in high-growth emerging markets such as Pakistan," says Charles Wyley, Executive Vice President – MEAA, Menzies Aviation. "Together as a joint venture we have used our presence at eight stations to generate growth opportunities as well as enhance safety and security standards. This is just the beginning, and we are looking forward to further developing best in class operating practices, our airline relationships and growth in passenger and cargo services."
British Airways has awarded Menzies-RAS a contract at Islamabad for passenger, ramp, and cargo services. "Operations are scheduled to begin from October 12, 2022, '' the announcement said.