Menzies expands partnership with Wizz Air in Middle East, Europe
Builds on Menzies' existing relationship with Wizz Air, first contract with the airline outside of Europe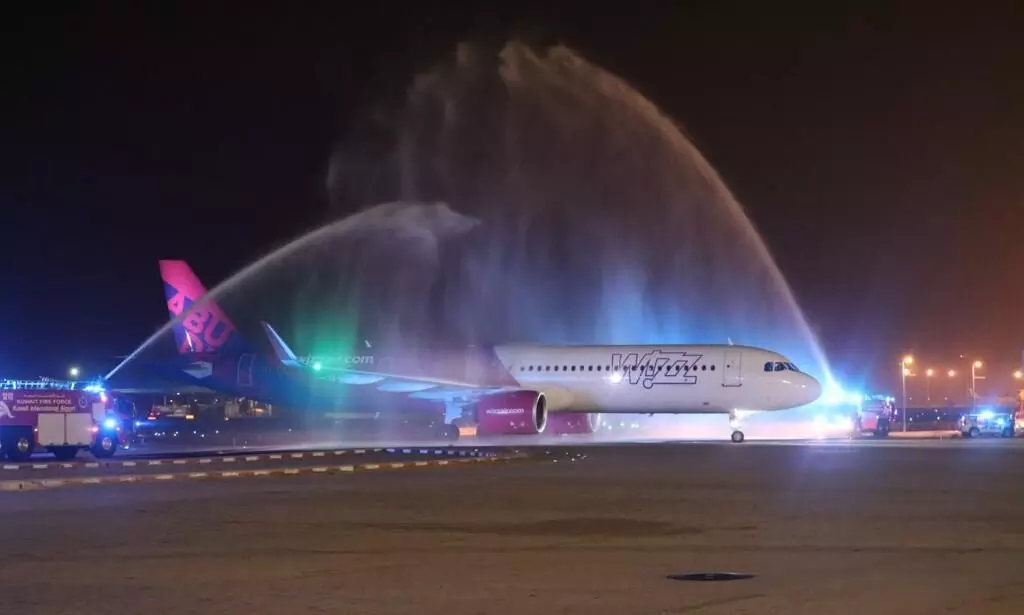 Menzies Aviation has won a contract with Wizz Air Abu Dhabi, an ultra-low-fare airline in the United Arab Emirates, to provide a range of ground services at Kuwait International Airport.
This is the first contract with the airline outside of Europe, says a release from Menzies. As part of the new agreement, Menzies will deliver ramp, passenger, security and ticketing services for seven-flights a week for the ultra-low-cost carrier in Kuwait.
This contract builds on Menzies' existing relationship with Wizz Air which spans several European cities including London, Budapest, Prague, Cluj, Timișoara, Iași and Sibiu, the release said. "Menzies has also secured a new European location with Wizz Air in Nice where it will provide passenger ramp services for over 1,800 flights per year."
Charles Wyley, Executive Vice President, Middle East, Africa and Asia, Menzies Aviation, says: "We are pleased to be expanding our relationship with Wizz Air with this new Wizz Air Abu Dhabi contract in Kuwait. It demonstrates the confidence Wizz Air has in the ability of the Menzies team to provide a safe, secure and consistent quality service. We look forward to continuing to grow our relationship with Wizz Air in the region and beyond."