Menzies Aviation expands board with 3 new members
New board, chaired by Hassan El-Houry, established following acquisition of Menzies by Agility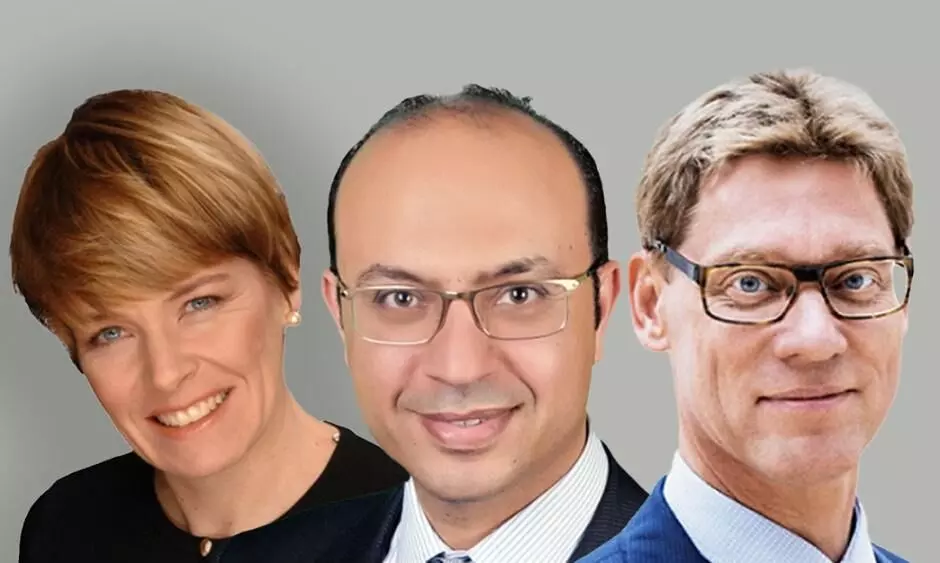 Menzies Aviation, the global aviation logistics specialist, announced the expansion of its board with the appointment of three new members, Ehab Aziz, Cheryl Martin and Thomas Plenborg.
The new board, chaired by Hassan El-Houry, was established following the acquisition of Menzies by Agility, a supply chain services, infrastructure and innovation company, says a release from Menzies.
"Aziz is the Group Chief Financial Officer for Agility. His financial acumen and extensive M&A experience will support Menzies' growth ambitions to become the undisputed number one in aviation services.
"Martin is founder of Harwich Partners, working with public and private sector entities to identify drivers to accelerate the adoption of new technologies into key markets. Alongside innovation, Martin will focus on sustainability in support of Menzies' All In strategy as it works towards becoming carbon neutral by 2033.
"Plenborg is Chairman of DSV, the global transport and logistics company, and Chairman of ECIT, an accounting and IT services company."
As part of the deal, which was agreed on August 4, 2022, the Menzies executive management team, including CEO Philipp Joeinig, remained in place. "Hassan El-Houry became Chairman of the Board having previously been Group CEO of National Aviation Services, which is joining forces with Menzies under the ownership of Agility."

Hassan El-Houry says: "It is an exciting time to be part of Menzies and a privilege to serve as Chairman. I'm thrilled to welcome three new board members to Menzies with each bringing unique qualities and expertise to the table as we enter a new era of accelerated growth. Our focus is on becoming the undisputed number one in aviation services globally whilst continuing to give back to local communities and providing a safe and secure service to our customers. Our new board members will all play a critical role in preparing our business for this exciting new chapter and in our future success.
"We are on track to achieve a swift integration of Menzies and NAS with our first location, Abidjan International Airport on the Côte d'Ivoire, set to turn blue by the end of this month. With operations in 58 countries and 250-plus airports, we are the largest aviation services company by number of countries and second largest by airports served."
Together, it will handle more than 600,000 aircraft turns, 2m tonnes of cargo and 2.5m fuelling turns per year, the release added.