Lufthansa Q3 cargo revenue down 41%
Revenue cargo tonne kms increased 4% to 2.2 billion in Q32023, and available tonne kms increased 9% to 4.1 billion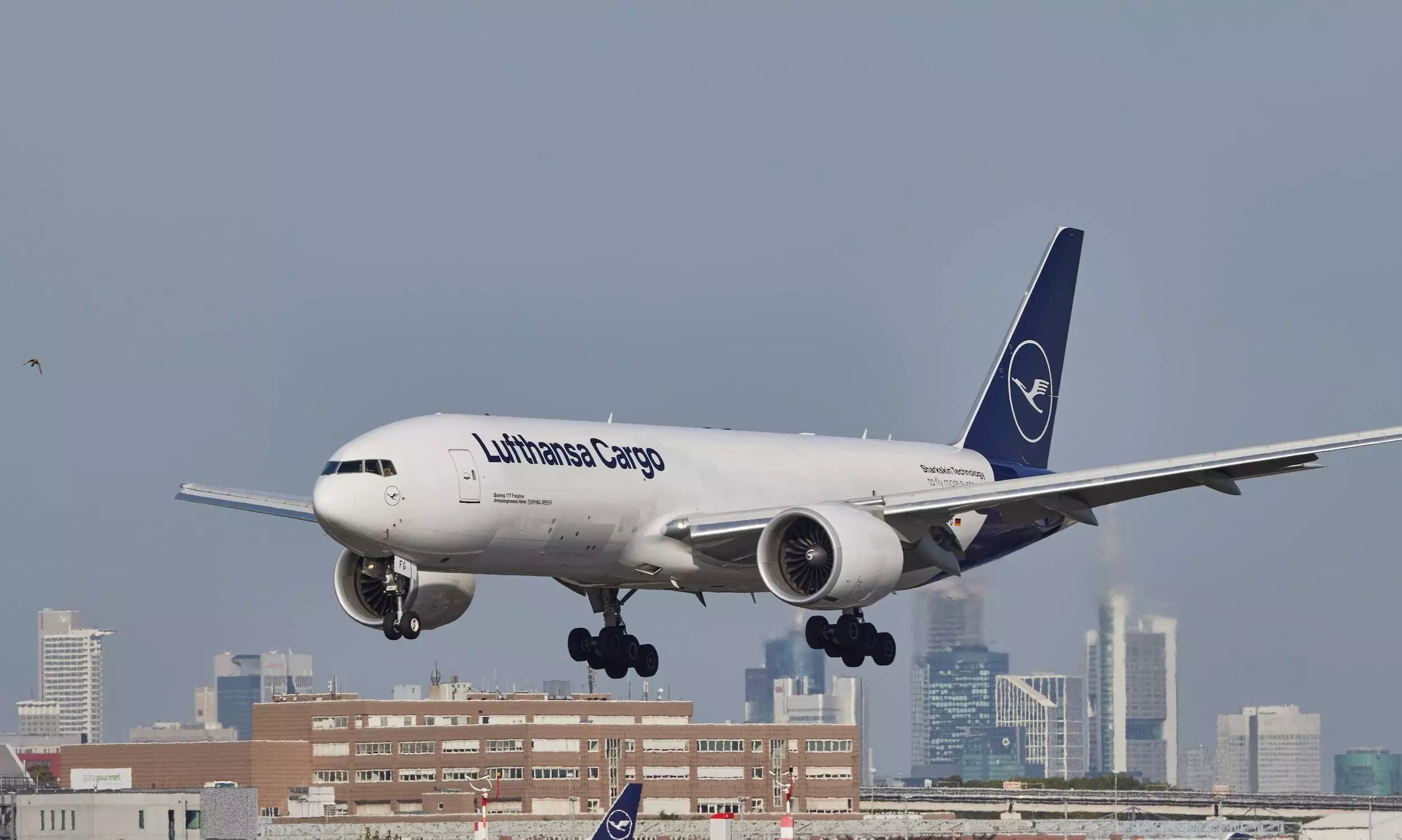 Lufthansa Group reported a 41 percent decline in cargo revenue at €675 million for the third quarter of 2023 compared to Q32022 on weak demand in a seasonally weak quarter.
Revenue cargo tonne kms increased four percent to 2.2 billion, available tonne kms increased nine percent to 4.1 billion and load factor was down (2.7 percentage points) to 52.9.
"Stabilisation of cargo yields (Q3: +39 percent vs 2019) and volumes indicates a bottoming out of the market," says an official release.
Adjusted EBIT plunged to €1 million from €331 million in Q32022. "For the fourth quarter, a slight year-on-year increase in transported volumes is expected."
For the first nine months of 2023, cargo revenue declined 38 percent to €2.2 billion and adjusted EBIT dropped 86 percent to €189 million. While capacity was up nine percent, cargo load factor declined five percentage points.
Group revenue up 8%
Group revenue for Q32023 increased eight percent to €10.3 billion (previous year: €9.5 billion). "This made the third quarter the Lufthansa Group's strongest quarter in its history in revenue terms."
Adjusted EBIT of €1.5 billion in the third quarter, the second-best quarterly result in its history, was a 31 percent improvement compared to €1.1 billion adjusted EBIT in Q32022.
Net profit for the period increased 47 percent to €1.2 billion (previous year: €809 million).
"We would like to thank our customers and the employees of the Lufthansa Group for a record summer," says Carsten Spohr, Chairman, Executive Board and CEO, Deutsche Lufthansa. "With the highest revenue and profit ever achieved in one summer including an operating profit of €1.5 billion in the third quarter alone. All airlines in our Group and Lufthansa Technik contributed to this with double-digit profit margins. At the same time, employee satisfaction in our company has improved significantly to the pre-crisis record level. It is paying off for all of us that we have combined our successful multi-airline and multi-hub strategy with strengthening the private travel segment, setting the right strategic course. We have also made significant improvements in operational stability and regularity despite continued challenging conditions. This trend is the basis for meeting our premium and quality standards and those of our customers even more effectively in the future again. Even though the geopolitical situation remains challenging, our booking outlook gives us reason to be positive - not only for a very good Group result this year, but also beyond."
For the first nine months of 2023, group revenue increased 18 percent to €27 billion, and net profit tripled to €1.6 billion.
Outlook
Despite the increase in fuel costs in recent weeks, the Group is confirming its previous expectation of generating an adjusted EBIT for 2023 of more than €2.6 billion.
For 2024, Lufthansa Group continues to expect an increase of capacity to around 95 percent of pre-crisis levels and adjusted EBIT margin to reach at least eight percent. Around 30 new aircraft will join the Group's fleet over the course of the year, according to current delivery schedules.