India to have Cape Town Convention in full force soon
India ratified it in 2008, but it is not fully applied which makes India a difficult market for aviation financing.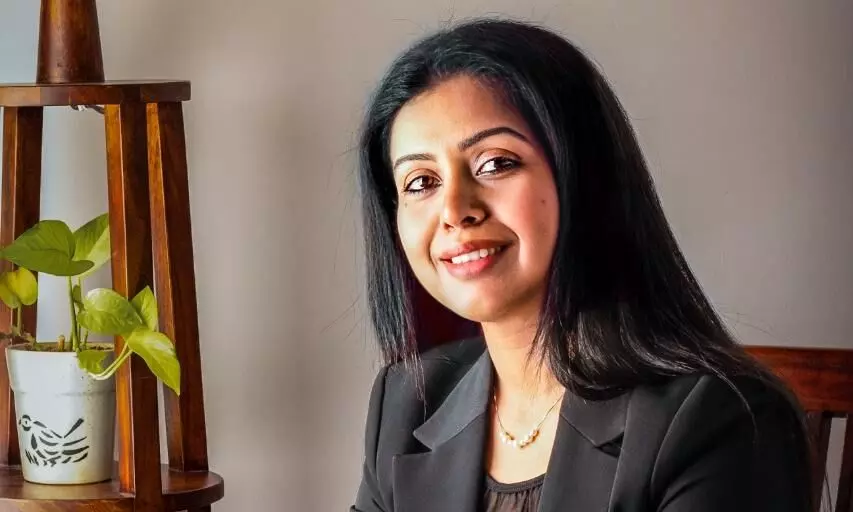 The high-value assets and the differences in laws across jurisdictions make aviation financing a difficult business. The Cape Town Convention is an international treaty concluded in 2001 to help lessors and creditors obtain rights to movable properties. Even though India has ratified it in 2008, it is not fully applied which makes India a difficult market.

We recently caught up with Link Legal's associate partner Neha Singh, an aviation lawyer with 12 years of practice and expertise in advising banks, financial institutions, and lessors financing aircraft in India. Very recently she has assisted and advised Air India during the disinvestment process and also advises SpiceJet on multiple matters relating to aircraft leasing etc. Link Legal is a law firm established in 1999 with its principal office in New Delhi and other offices in Mumbai, Bengaluru, Hyderabad, Chennai, and New York.

Why are global financiers and lessors blaming India for not adhering to international laws which makes it difficult for them to do business in India?
When the international community says they are scared, they are right because, in cases of insolvency, they are not fully protected. But once the Cape Town Convention is in full force in India, these issues will be resolved.
The Cape Town Convention protects the rights of lessors and creditors when the situation goes south or the aircraft is in jeopardy like when the lessee is not able to pay the rent or the aircraft is stuck in an MRO.
For example, there are many cases in quagmire with the GST department. In cases where an operator intends to redeliver the aircraft but they are not able to because the GST department requires the operator to first clear the dues which leads to a loss of time and revenue.
It hurts the business because the aircraft sitting on the ground is costing a lot of money to the lessor. After all, the next leasing cycle cannot start. These are some of the problems that we hope will get addressed by the Cape Town Convention to which India acceded in the year 2008.
"There has to be a direct incentive available to Indian operators to do leasing in India or at least persuade lessors to do it through India."
Neha Singh
Whilst international conventions and treaties have the force of law in India, in the absence of a legislative enactment underpinning the said convention or treaty, in case of conflict, the municipal laws prevail. That is why we always had a question about whether Cape Town is fully effective in India or not. And that is why we could not do repossessions in an efficient manner when Kingfisher went down leading to a loss of money and also confidence in the security provided by the Indian market.
We have worked with the government of India on the formulation and adoption of the Convention. In 2018, we had a the Cape Town Convention Bill that was proposed, but that did not see the light of the day, but the government came up with another Bill in 2021 on which we have also worked very closely and which was put out for public comments in April 2022. Considering all essential steps are being taken, we are hopeful of full implementation of the Cape Town Convention in India vide the Protection and Enforcement of Interests in Aircraft Objects Bill/ Act.
What are the particular protections that this convection offers to lessors and aviation financiers?
During an insolvency event outside the Cape Town Convention, India is required to follow Insolvency and Bankruptcy Code (IBC) regulations under which the resolution professional cannot absorb the assets which are not in the ownership of the debtor company. But they will not even return the aircraft in a clear timeline. Once the Cape Town Convention comes into force, and in accordance with declarations made by India (whereby it has adopted Alternative A), there is a time limit of 60 days within which an aircraft which does not belong to the debtor company, needs to be returned to the owner.
Bankruptcy is one of the areas which is not fully covered. Also, under Cape Town Convention, there is a clear provision which requires the regulator to support the deregistration process of the aircraft once the lessor initiates it under the provisions of the Convention and the Aircraft Rules.
The Gujarat International Finance Tec-City (GIFT City) is the first and only operational International Financial Services Centres (IFSC) in India and one of its aims was to make India an aircraft leasing hub. Do you think the upcoming regulations will make India a competitive market for the same?
GIFT is trying to bring leasing at par with leaders in the international market. Globally, 80 to 90 percent of all aircraft are leased through Ireland, because amongst other factors, it offers the most competitive tax structure owing also to an efficient treaty network.
The Government aims to bring leasing into India by giving the right kind of tax incentives and to a large extent and I believe the incentives do bring the GIFT framework relatively at par with Ireland. Broadly speaking and other than a GST on lease rentals, there is no corporation tax for a block of 10 years, there is no Minimum Alternate Tax (MAT), no capital gains during the tax holiday period, a mechanism to reclaim withholding tax, etc. But still, we are seeing less traction because there is a lot of ambiguity in the market and no major lessor has yet set up business at GIFT.
Even though GIFT is an offshore entity for economic purposes, there has to probably be a direct incentive available to Indian operators to initiate and pursue structures that provide for leasing through the GIFT IFSC and who can also be pivotal in pursuing lessor entities in doing business through a viable GIFT IFSC platform. Considering the changing global tax dynamics and a rapidly growing Indian aviation market and a powerful Indian middle class, it may not be long before we experience such a shift.
What do the developments in Indian aviation financing mean for the air cargo market?
The Indian air cargo sector is going through this phase of growth owing to a variety of factors such as Covid19, e-commerce, the need for quick, seamless and transparent movement of goods, etc and whilst the entire infrastructure is being developed simultaneously to support the growth in the cargo sector, there are still a lot of bottlenecks. Although new freighters are coming into the market slightly slowly, there is a lot of conversion from passenger to freighter that's happening, particularly of the aircraft in their mid to late life cycle. However, for the industry to continuously supply cargo aircraft, whether P2F or new freighters there is a need for committed stakeholders (OEMs, MROs etc) with available work slots, structural and financial infrastructure and necessary technical know-how to efficiently implement this. There are orders in place, but they are lagging because there is only limited expertise in the market.
Despite these, the sector has showcased growth potential consistently and there indeed exist some business opportunities to be tapped and financed through GIFT's financing mechanism at a low tax rate even for the cargo sector.
This interview was originally published in the June 2022 issue of The STAT Trade Times.