GIFT City has arrived: IndiGo to lease aircraft through it after Air India
IndiGo is preparing a very similar transaction that of Air India through GIFT City and Bank of China is providing the finance.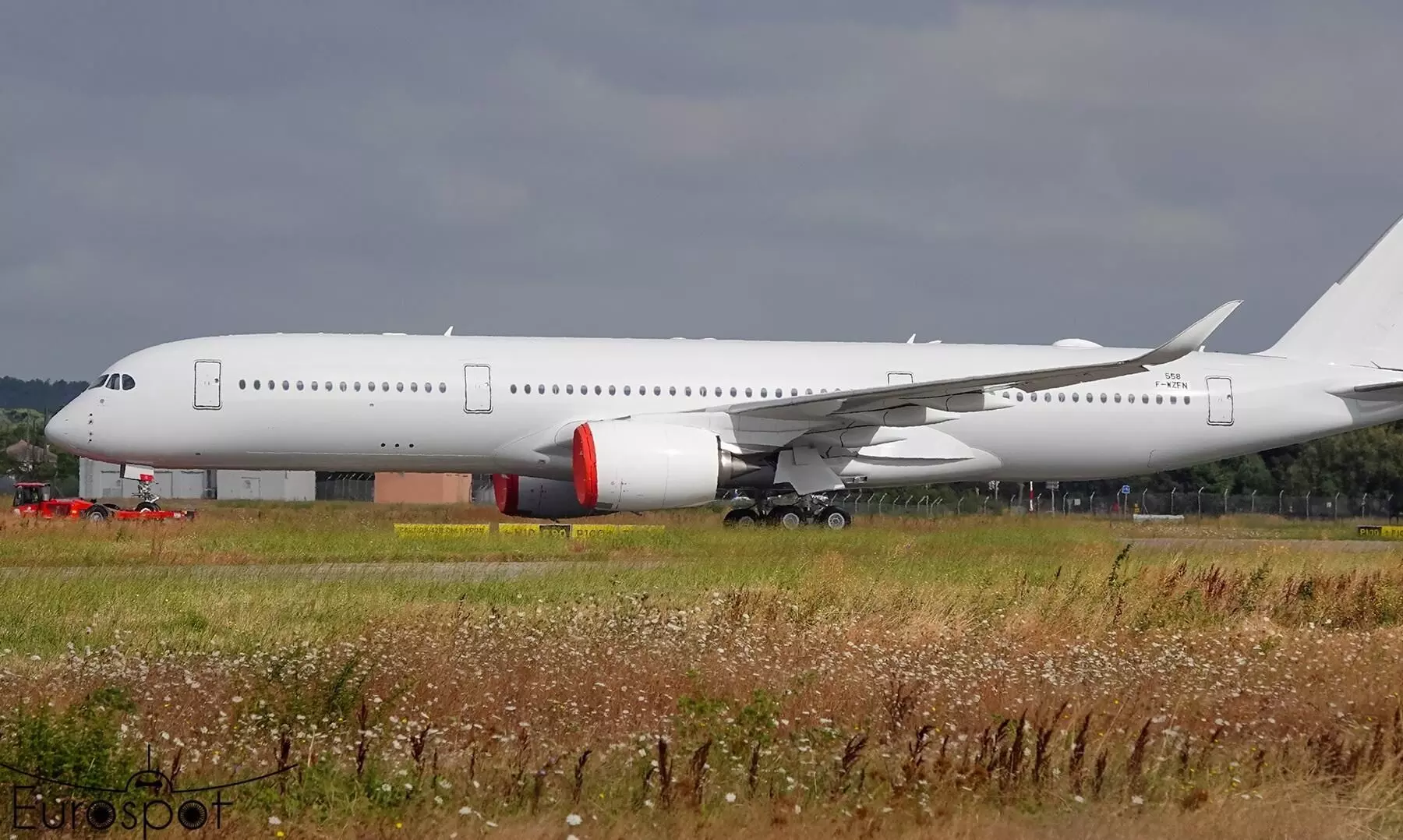 "After much hard work and encouragement, the government can now claim the successful arrival of the GIFT City on the world aviation map."
This is how Ajay Kumar, managing partner of KLA Legal Advocates & Solicitors, responded to the news of Air India completing the acquisition of its first A350 aircraft through Gujarat International Finance Tec-City (GIFT City) India's first and only International Financial Services Centre (IFSC).
In fact, on Friday (Sept 29, 2023) Air India announced that it has completed the acquisition of its first A350-900 aircraft, the first-ever wide-body aircraft to be leased through the GIFT City.
Kumar said, "This is the first-ever finance lease transaction entered into by an Indian airline through GIFT City. This is a typical finance lease structure where the lender is HSBC."
The aircraft has been leased on a finance lease basis which means that Air India will have an option to purchase the aircraft at the end of the lease period.
Earlier this year Air India revealed its order for 250 Airbus and 220 new Boeing aircraft and the newly leased aircraft is the first among six A350-900s jets it ordered from Airbus
Air India has a total firm order for 70 widebody planes from Boeing and Airbus.
Meanwhile, Kumar noted that the transaction was completed without much hiccup. "Thus," he said, "GIFT City presents a viable alternate option to the time-tested Irish route. One can expect many more such transactions going forward not only involving Air India but other airlines too."
IndiGo, for example, in September 2023 announced its plans to set up a unit in GIFT City with an investment of ₹30 crore.
In fact, a lawyer, who handles the aircraft lease transaction and who doesn't want to be identified, confirmed that IndiGo will also announce a very similar transaction through GIFT City soon and Bank of China is providing the finance.
It is important to note that the majority of aircraft leasing that happens in India are operating leases and not finance leases with which the airline becomes the owner of the aircraft at the end of the lease.
For instance, Nitin Sarin, managing partner of Sarin & Co, notes that the payment that goes from Air India to HSBC is the repayment of the principal amount and the interest and not rent.
He said, "On those interest payments, if you remit them directly from India to Ireland, for example, there is withholding tax, because it's a finance lease. The Double Tax Avoidance Agreement (DTAA) with Ireland does not provide for withholding tax-free remittance payments for financial leases."
And that's where GIFT City comes into the picture.
"When a GIFT city entity is remitting funds overseas to either its parent or to another party, there is no withholding tax," he added.
Thus, he noted that GIFT City has found a sweet spot in the case of finance leases.
However, he agrees that the operating leases are still an unexplored territory for GIFT City.
"It's yet to be explored on such a large level. There have been smaller helicopters and private jet transactions, but those are far smaller in value than what we're hearing."
He added, "Still there is no difference in doing an operating lease through GIFT City as compared to doing it directly with Ireland. So people will go directly to the old established route, they won't route it through GIFT City."