Emirates SkyCargo welcomes ministerial delegation from Spain
Nabil Sultan, Emirates Divisional Senior Vice President, Cargo, welcomed the Minister and explained how the air cargo carrier helps Spanish agri-businesses and perishables exporters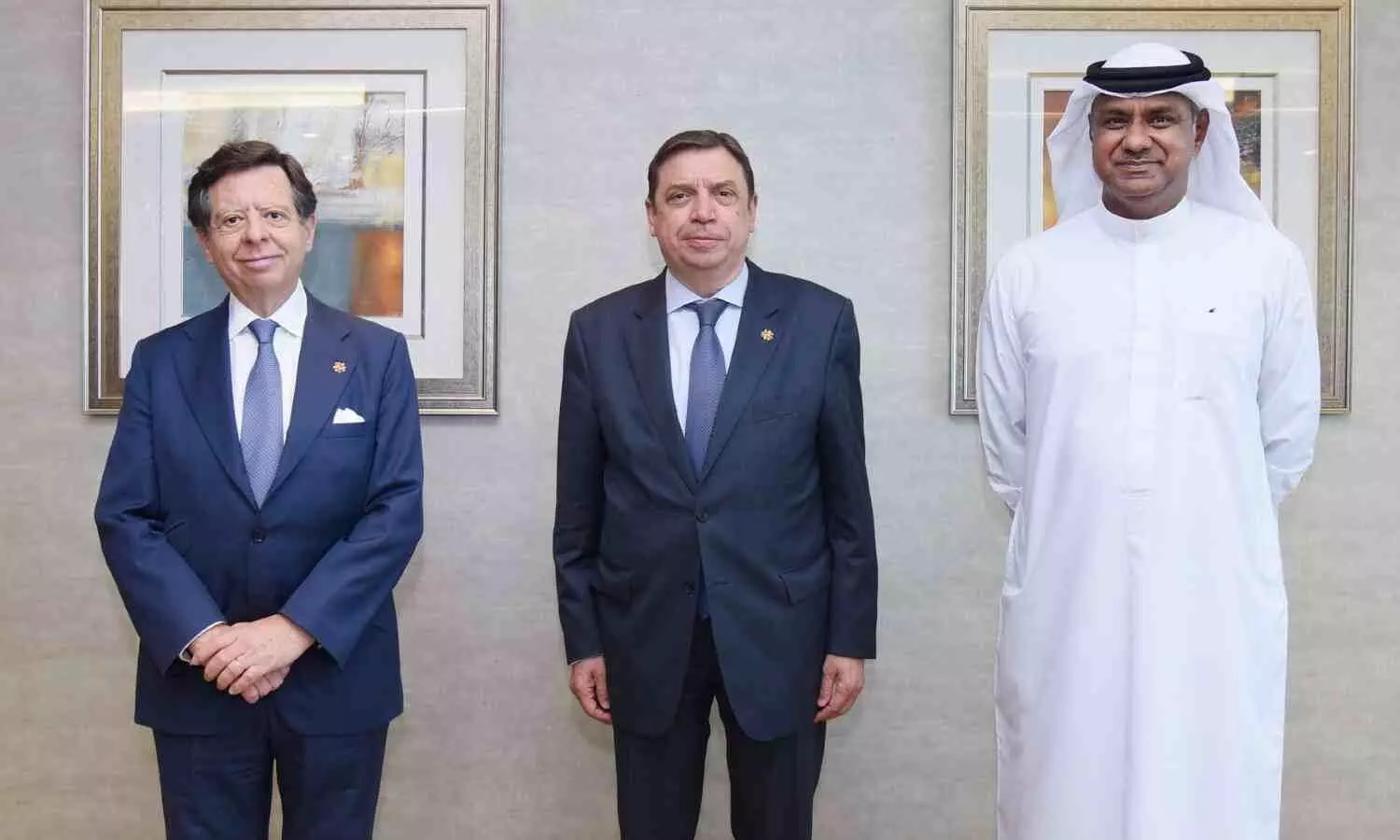 Last week, Luis Planas Puchades, the Spanish Minister for Agriculture, Fisheries and Food, Iigo de Palacio Espaa, the Spanish Ambassador to the UAE, and a senior team from Spain visited Emirates SkyCargo's headquarters in Dubai.
Nabil Sultan, Emirates Divisional Senior Vice President, Cargo, welcomed the Minister and explained how the air cargo carrier helps Spanish agri-businesses and perishables exporters by transporting premium commodities quickly from Spanish gateways to worldwide markets via Dubai. Emirates SkyCargo also confirmed its commitment to remaining a significant partner to Spanish exporters of perishables and other goods in the coming years.
Emirates SkyCargo and Spain
In July 2007, Emirates SkyCargo began freighter operations in Spain with scheduled flights to Zaragoza. Because of increased demand, the air cargo carrier ultimately developed freighter services to Madrid and Barcelona in addition to the cargo capacity given on passenger flights to the two cities. Emirates SkyCargo exported more than 30,000 tonnes of goods from Spain in 2021, with more than 1750 tonnes being fruits and vegetables.