Emirates Group net profit more than doubles in H1FY2024
Emirates carried 1,035,000 tonnes of cargo in April-September 2023, up 11% from 936,000 tonnes carried in H1FY2023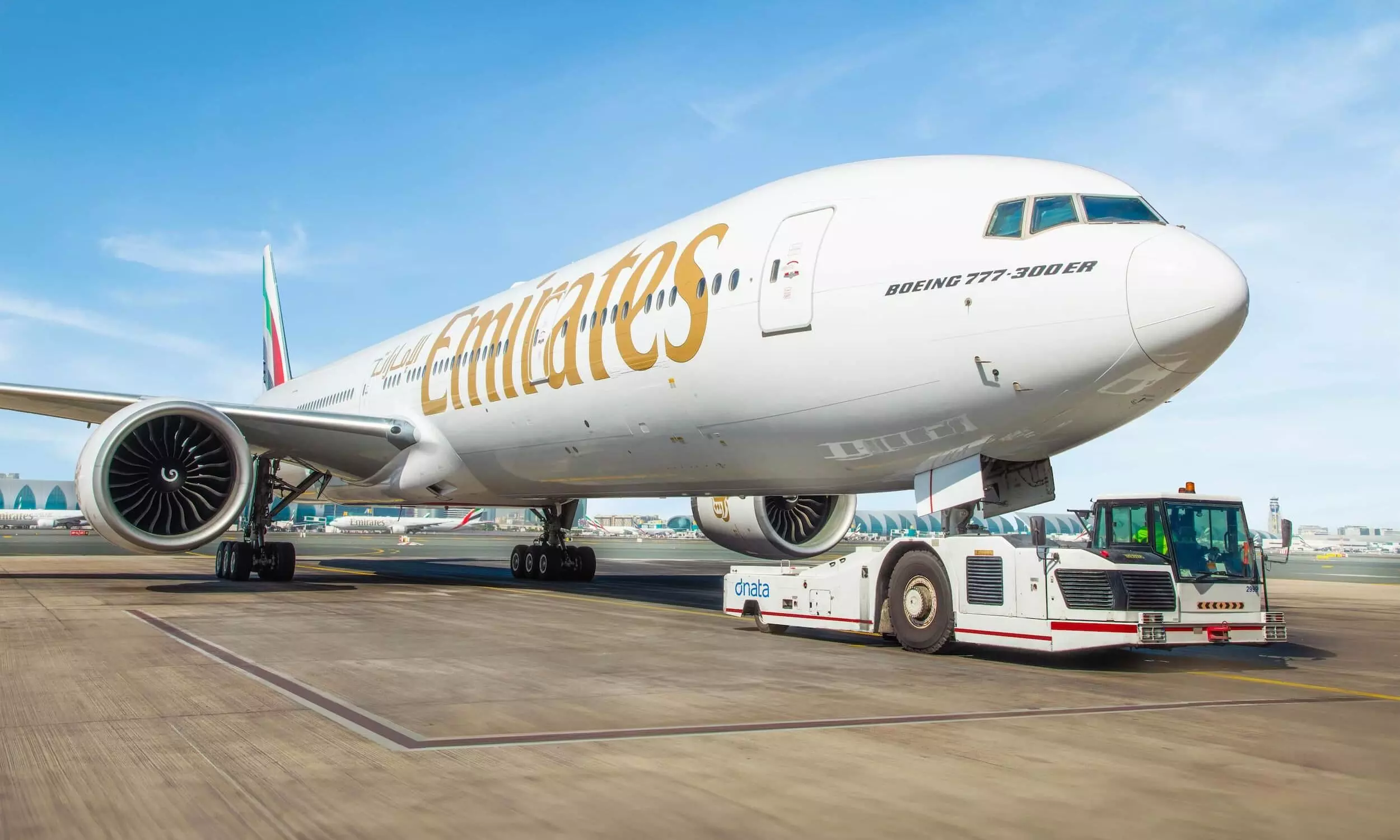 The Emirates Group reported a net profit of $2.7 billion for the first half of financial year 2023-2024 (April-September), an increase of 138 percent from $1.2 billion reported in H1FY2023.
Group revenue increased 20 percent to $18.3 billion from $15.3 billion last year, driven by strong demand for air transport across the world, which has been on an upward trajectory since the last pandemic travel restrictions were lifted, says an official release.
Emirates carried 1,035,000 tonnes of cargo in April-September, up 11 percent from 936,000 tonnes carried in the same period last year.
dnata handled 1.3 million tonnes of cargo in H1FY2024, down five percent from 1.4 million tonnes in the same period last year. Revenue increased 27 percent to $2.5 billion as operations ramp up with profit tripling to $193 million compared to the same period last year.
"We are seeing the fruition of our plans to return stronger and better from the dark days of the pandemic," says Sheikh Ahmed bin Saeed Al Maktoum, Chairman and Chief Executive, Emirates Airline and Group. "The Group has surpassed previous records to report our best-ever half-year performance. Our profit for the first six months of 2023-24 has nearly matched our record full year profit in 2022-23. This is a tremendous achievement that speaks to the talent and commitment within the organisation, the strength of our business model, and power of Dubai's vision and policies that has enabled the creation of a strong, resilient, and progressive aviation sector.
"Across the Group, we've continued to ramp up operations safely and move nimbly to meet customer demand. We've implemented a series of service and product enhancements to win customer preference, and we'll continue to invest in our people, products, partnerships, and technology to strengthen our capabilities and ensure we are future ready.
"For the second half of 2023-24, we expect customer demand across our business divisions to remain healthy and we will stay agile in how we deploy our resources in this dynamic marketplace. At the same time, we are keeping a close watch on headwinds such as rising fuel prices, the strengthening U.S. dollar, inflationary costs, and geo-politics."