EFW bags new A321P2F orders from SmartLynx
The conversions are set to take place in 2022 and 2023 at ST Engineering's conversion locations in Singapore and China. In Europe, SmartLynx will operate all six A321P2F planes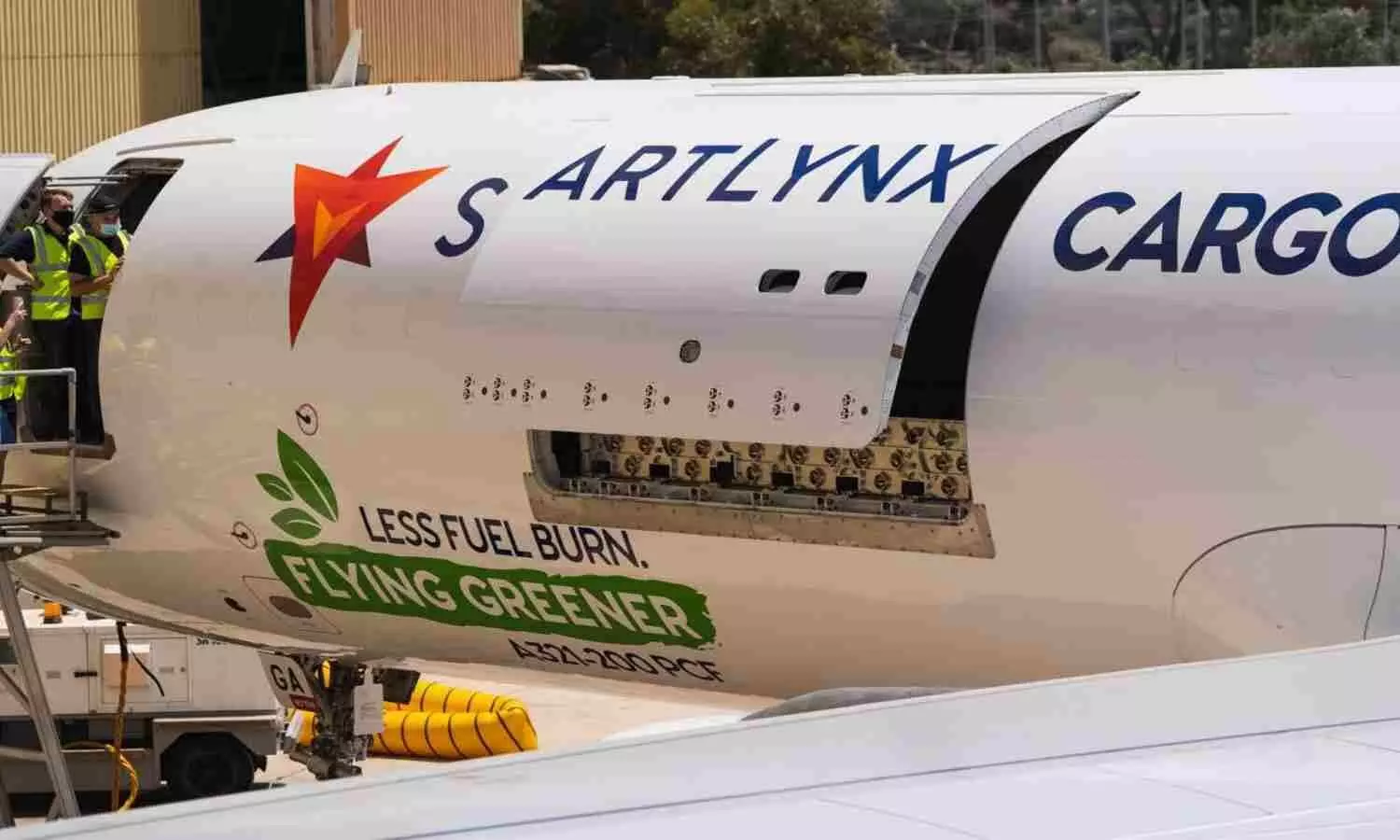 Elbe Flugzeugwerke (EFW), a joint venture of ST Engineering and Airbus and Centre of Excellence for Airbus freighter conversions, has announced fresh orders for six A321 Passenger-to-Freighter (P2F) conversions by SmartLynx Airlines (SmartLynx), a European ACMI charter and cargo operator.
This recent order will add to Smartlynx's narrowbody cargo aircraft fleet, which presently operates an A321P2F modified by EFW.
The conversions are set to take place in 2022 and 2023 at ST Engineering's conversion locations in Singapore and China. In Europe, SmartLynx will operate all six A321P2F planes.
Also Read: Skyports, ST Engineering and Sumitomo team up for shore-to-ship parcel delivery
"There are many advantages to the Airbus A321 aircraft, especially in the freighter field as it is the most fuel-efficient narrowbody cargo aircraft available and we have made a conscious decision to follow the market's demands for more sustainable air transportation. This choice of aircraft underlines SmartLynx's commitment to the future, focused on cleaner, environmentally conscious, and sustainable air freight transport," said Zygimantas Surintas, the CEO of Smartlynx Airlines.
"These new orders, which came after SmartLynx leased and operated its first A321P2F freighter converted by EFW, are a stamp of approval for our conversion solutions," said Andreas Sperl, CEO of EFW. "We are confident that our P2F programmes will create great value for customers such as SmartLynx, as they plan on growing their fleet with reliable and high-performance freighter aircraft."
The Airbus A320/A321P2F is a technological breakthrough given that it is the first in its size category to offer containerised loading in both the main deck (up to 14 full container positions) and lower deck (up to 10 container positions). EFW's A320/A321P2F solution, which comes with optimised weight distribution to enable random loading even on empty flights, as well as a payload-range capability of more than 28 metric tons, accords high flexibility for operators, in particular express carriers. Being the only OEM solution for the Airbus A320/A321P2F conversion in the market also ensures that EFW's programme has greater lifecycle value and superiority in quality, reliability and ease of maintenance.
The A321P2F programme, similar to the A330P2F programme, is collaboration between ST Engineering, Airbus and EFW, which is leading the overall programme. To meet the rising demand for freighter conversions, ST Engineering and EFW set up a new conversion site in China and the U.S. for the A321P2F in 2021, and will set up new sites for the A330P2F in China and the U.S. this year. The expansion will ramp up total conversion capacity for all their Airbus P2F programmes to about 60 slots per year by 2024.