Delta Q1 cargo revenue down 28%
Delta closed Q1 with an operating revenue of $12.8 billion and an operating loss of $277 million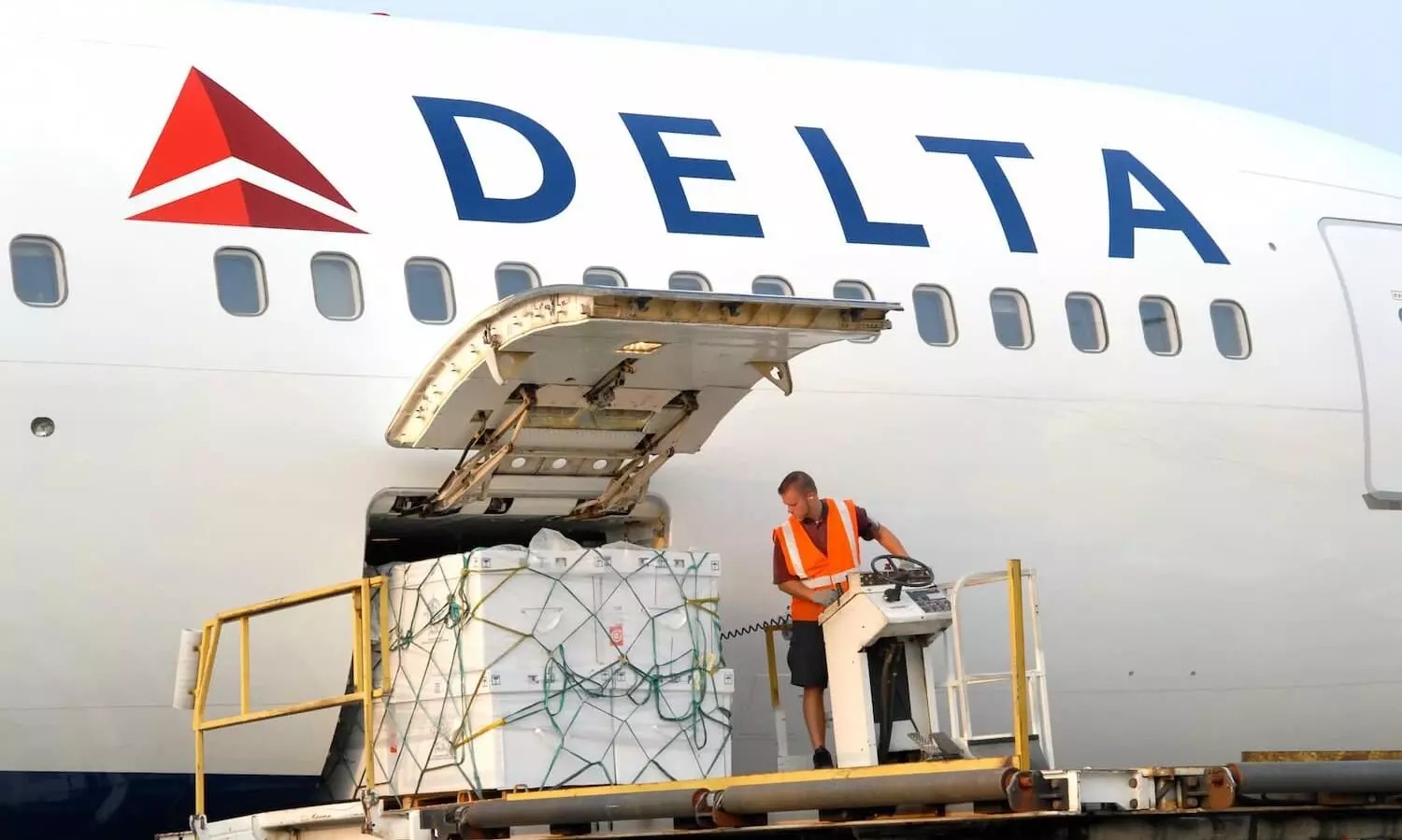 Delta Air Lines reported a 28 percent decline in cargo revenue at $209 million for the first quarter ended March 31, 2023 compared to $289 million in Q12022.
The airline unveiled a new, state-of-the-art cargo cooler facility at JFK, the largest of its kind on-site, offering an upgraded experience for customers with temperature-sensitive cargo, says an official release.
Delta closed Q1 with an operating revenue of $12.8 billion, operating loss of $277 million and an operating margin of (2.2) percent.
"Thanks to the outstanding work and dedication of the Delta team, 2023 is off to a strong start," says Ed Bastian, Chief Executive Officer, Delta. "We provided well-deserved pay increases for our people and paid more profit sharing than the rest of the industry combined. Delta is building momentum with the best people in the industry generating nearly $5 billion of operating profit over the last twelve months. For the June quarter, we expect to deliver record revenue, and an adjusted operating margin of 14 to 16 percent with earnings per share of $2.00 to $2.25."
Glen Hauenstein, President, Delta adds: "We delivered record March quarter revenue with total unit revenue that was 16 percent higher than the same period in 2019. These results reflect the strength in the underlying demand environment and continued momentum in premium products and loyalty revenue. With record advance bookings for the summer, we expect June quarter revenue to be 15 to 17 percent higher on capacity growth of 17 percent year over year."
Also Read - Delta Cargo selects IBS Software to power digital transformation

Non-fuel costs are progressing as expected, says Dan Janki, Chief Financial Officer, Delta. "For the June quarter, we expect non-fuel unit costs to be 1 to 3 percent higher year over year. We remain confident in our ability to deliver unit cost declines in the second half of 2023, while generating industry-leading operating margins of 10 to 12 percent for the full year."

March quarter free cash flow of $1.9 billion enabled $1.2 billion of debt repayment, "and positions us to complete our full year planned debt reduction in the first half of the year," adds Janki. "We are on track to reduce leverage to 3x to 3.5x in 2023 and remain committed to returning to investment grade metrics by next year. The recent upgrades on our debt rating outlooks by S&P and Fitch recognise our continued progress on delivering our balance sheet."
Delta took delivery of six new aircraft in the March quarter, four of which were A321neos, the release added.