Chapman Freeborn announces new international ACMI leasing team
Team includes Alex Rincker, Bernard Bourgeois, Mantvydas Jasmontas and Luca D'Urso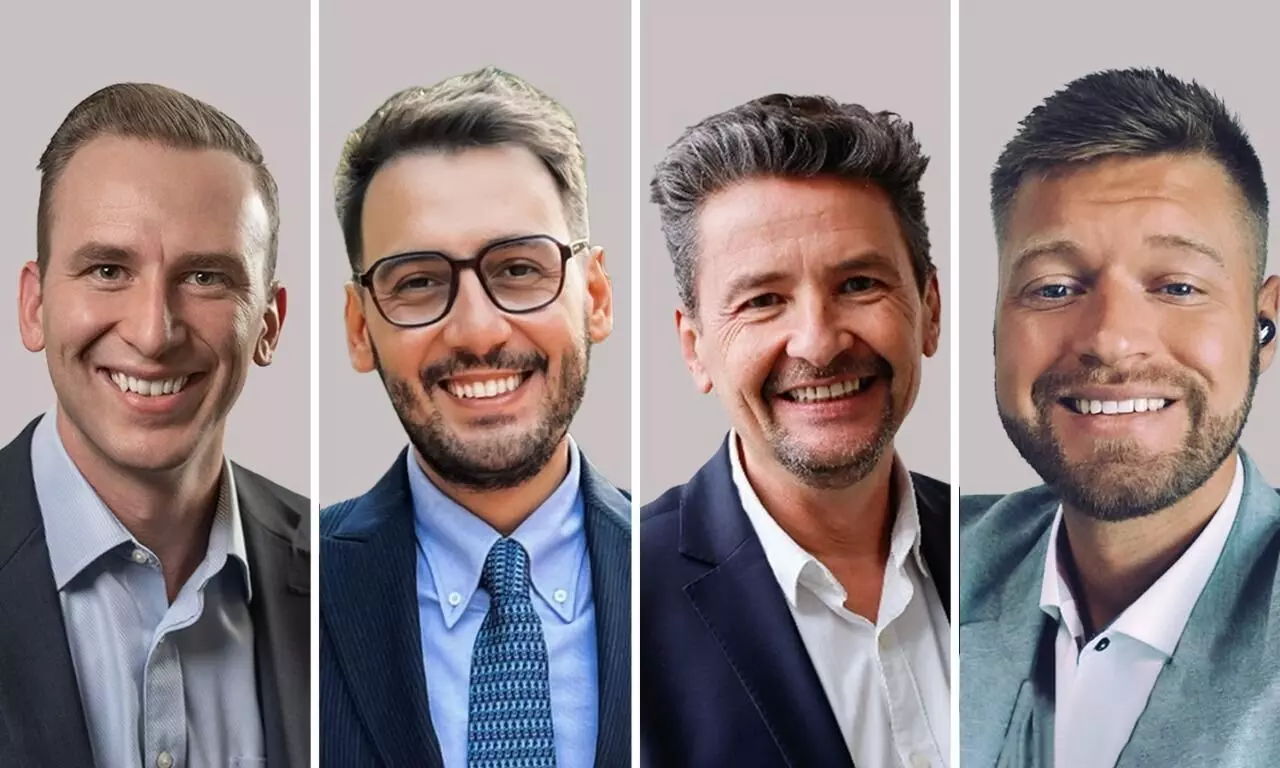 Chapman Freeborn, the global air charter specialist and part of Avia Solutions Group, has a new international Aircraft, Crew, Maintenance and Insurance (ACMI) leasing team.
The team includes Alex Rincker, Bernard Bourgeois, Mantvydas Jasmontas and Luca D'Urso, says an official release.
Rincker, Senior Vice President, ACMI – Americas is based at the company's North American headquarters in Fort Lauderdale, Florida but will be working from Tulsa, Oklahoma. "With his extensive experience working for a charter and ACMI airline and then for a brokerage, Alex will identify new opportunities and provide ACMI wet, damp and cargo lease solutions throughout North, Central and South America and the Caribbean."
Rincker says: "The Chapman Freeborn name is very well recognised as a leader in global air charter. I'm looking forward to working closely with the ACMI teams in Europe and the Middle East to leverage their relationships and expand our leasing business throughout our key group areas."
D'Urso, located in the Dubai office, joins the team as ACMI Sales Manager and will be generating and developing leasing opportunities, the release said. His background in aviation spans 15 years, six of which were as charter and ACMI manager for a Spanish airline. "I am a great believer in the concept of milestones rather than destinations. I look forward to contributing to the formation of one of the most powerful ACMI teams the industry has seen."
Also based in Dubai, Jasmontas is ACMI sales executive and has worked in the aviation industry for over eight years, starting his cargo career in Oslo Gardermoen Airport, Norway in 2014. "The key to life is accepting new challenges, therefore I join Chapman Freeborn and the strong team of ACMI professionals to learn, help others and ultimately accomplish our business goals."
Located in Chapman Freeborn's Gatwick headquarters, Bourgeois takes the position of ACMI Leasing Director. His aviation career began in 1996, and since then he has worked for several different airlines in their ACMI and charter departments with his first introduction to brokering seven years ago. "I joined Chapman Freeborn to be part of a professional team to which I will add my expertise to grow this business to new heights. I'm very excited to actively shape this new development for the Chapman Freeborn ACMI team."
The international ACMI leasing team is the latest addition to the Chapman Freeborn Group, which is currently executing growth and expansion plans as it approaches its 50th anniversary in May 2023, the release added.