CargoAi launches CO2 Efficiency Score in its Cargo2ZERO solution
In addition to the new Cargo2ZERO report, CargoAi has also developed a CO2 Efficiency Score based on the IATA CO2 emissions standard.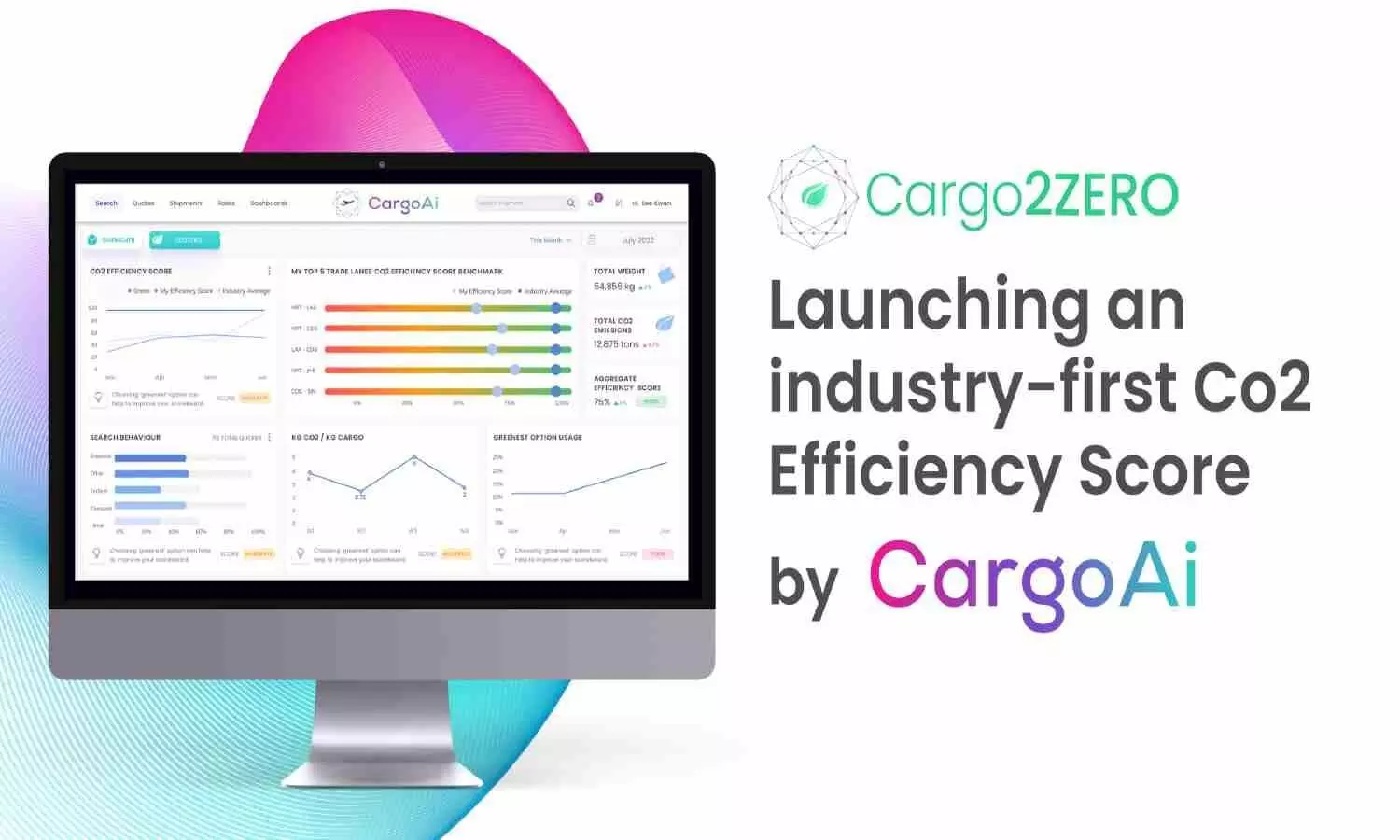 CargoAi responds to growing market needs for greater visibility regarding CO2 emissions with its real-time Cargo2ZERO suite of solutions and new CO2 Efficiency Score, enabling freight forwarders to make informed green choices when booking online as well as engage in data-driven conversation with their own customers.
"Only if targets can be measured, can they be achieved. Our Cargo2ZERO suite of solutions is the result of a number of customer discussions over the past few years, which have confirmed the increasing importance of sustainability in business decisions. It is a prime example of Tech for Good," says Magali Beauregard, Chief Commercial Officer, CargoAi.
"Specific shippers are requesting full transparency on CO2 emissions per AWB, and many forwarders have set Scope 3 SBTI reduction targets which they are required to report on. Therefore, in addition to the new Cargo2ZERO report, CargoAi has also developed a CO2 Efficiency Score based on the IATA CO2 emissions standard. These tools will provide the basis for constructive discussion and will help the air cargo industry to bridge the gap between an intention for climate action and actual climate action."
Sustainable change begins with informed decisions. CargoAi users may now sort capacity offerings based on the greenest alternatives in addition to filtering the cheapest or quickest connections on the marketplace. Forwarders can examine the shipment's potential CO2 emissions in addition to scheduling and charges. The aggregate of a forwarder's actions is accessible in the Cargo2ZERO report, which shows each booked AWB and its associated CO2 emissions. The algorithm determines the forwarder's Efficiency Score and compares it to all other forwarders utilising the platform. With this industry-first visibility, CargoAi intends to inspire forwarders to make the best procurement decisions and intentionally prevent emissions.
The Cargo2ZERO report may be accessible by forwarders via their dashboard inside the CargoAi ecosystem, or it can be downloaded as an XLS/CSV file and retrieved at any time since it is updated with each new cargo booked. It will initially give a four-month history, which will be expanded as the report matures. The report can also be completed with an imported list of AWB numbers for comprehensive visibility.
"Sustainability is at the core of all our developments and customer interactions. CargoAi will use the Cargo2ZERO data to steer and encourage forwarders to choose the greenest options for their shipments, and to enter into pragmatic discussions with their own clients about what is needed to reach 100% net zero efficiency," CEO, Matt Petot summarizes. This Cargo2ZERO report is another milestone step in CargoAi's decarbonization journey, which will soon be unveiling further sustainability innovations.