Capital A, Garuda Indonesia Group announce deal
Capital A's logistics venture Teleport signed a partnership agreement with Garuda Indonesia Cargo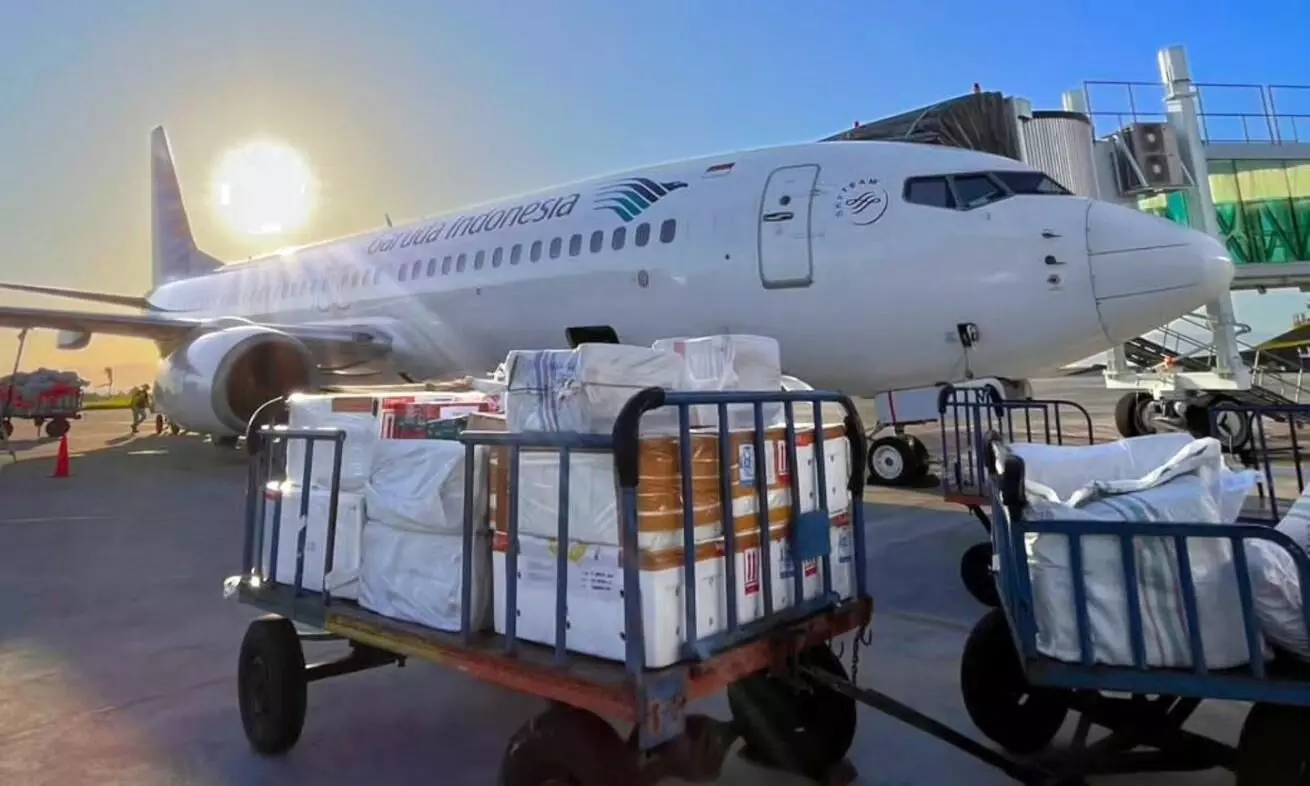 Capital A, the holding company of AirAsia, together with Garuda Indonesia Group, the national flag carrier of Indonesia, announced a strategic partnership to support the strengthening of the global aviation ecosystem.
"The partnership between these two entities explores the network expansion across various business lines including commercial airline services between AirAsia and Citilink, logistics services with Teleport and Garuda Indonesia Cargo as well as maintenance, repair and overhaul (MRO) services with Asia Digital Engineering (ADE), owned by Capital A, and Garuda Indonesia Group's subsidiary, GMF AeroAsia," says an official release.
"We are witnessing the blossoming of a meaningful partnership between two leading Asean brands that are loved by millions of people in this region, known for best value, quality and choice," says Tony Fernandes, CEO, Capital A. "Our relationship with Garuda began when Citilink joined our Superapp journey. We are excited to further elevate this relationship by pooling our strengths and resources to add more value to people's lives."
Irfan Setiaputra, President & CEO, Garuda Indonesia adds: "We believe that after the pandemic, collaboration within the aviation ecosystem is a necessity that should continue to be optimised. With this commitment in mind, our collaboration with Capital A is expected not only to provide a solid foundation for the business outlook of both companies but also to strengthen our joint commitment to delivering added value in the best aviation services for the community."
Capital A's logistics venture Teleport, led by CEO Pete Chareonwongsak, signed a partnership agreement with Garuda Indonesia Cargo represented by Denny Perdana Wirawan, Vice President, Cargo Commercial, Garuda Indonesia. "The agreement combines both parties' air logistics network, which enables both companies to move goods across Teleport's network of 160 destinations across Asia Pacific and Garuda's connectivity of more than 90 destinations worldwide more seamlessly under a single airway bill.
"Teleport will leverage Garuda's strong domestic connectivity as well as inject added skidded capacity into high-demand sectors such as Singapore, Shenzhen and Hong Kong bound flights. Garuda will tap into Teleport's strong network connectivity across Southeast Asia and Greater China network with extended connectivity into key Asia Pacific cities such as Taipei, Sydney, Auckland and Delhi."