Can Sanjiv Kapoor revive Jet again?
"I look forward to leading the charge in rebuilding Jet into the most preferred customer-oriented airline once again."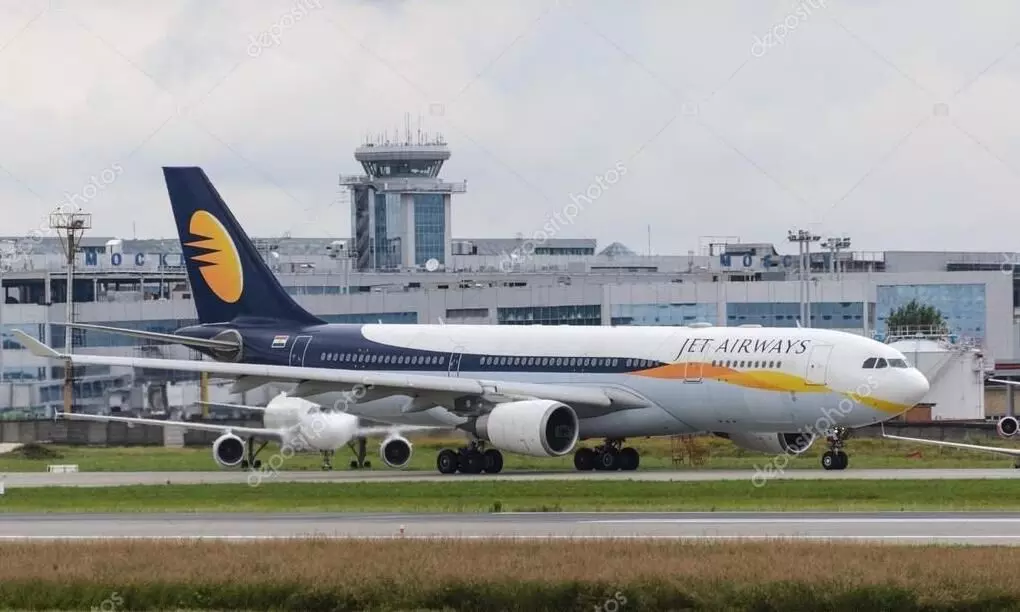 Jalan-Kalrock Consortium, the new proposed promoters of Jet Airways, has appointed Sanjiv Kapoor as the Chief Executive Officer.
Sanjiv, who is currently President of Oberoi Hotels & Resorts, will be joining from April 4, 2022.

"I am looking forward to getting back to aviation, an industry I am passionate about, with Jet Airways, one of the warmest, classiest and most loved brands to have graced Indian aviation," Kapoor said in a statement. "Even though Jet Airways has been out of operation for three years, it still has a large base of loyal customers who miss it every day and can't wait for it to take to the skies again. Working together with a very strong team of experienced aviation professionals that is being put together by the Jalan-Kalrock Consortium, I look forward to leading the charge in rebuilding Jet Airways into the most preferred customer-oriented airline once again, a people-focused airline for the digital age."
Prior to joining the Oberoi Group, Sanjiv was the Chief Strategy and Commercial Officer at Vistara, a Tata-Singapore Airline joint venture, from 2016 to 2019, according to an official release from Jalan Kalrock Consortium. During Sanjiv's tenure, the airline grew from 9 aircraft and 40 flights a day to 38 aircraft and over 200 flights a day. Prior to Vistara, Sanjiv led Spicelet through its unprecedented turnaround in 2014-2015 as its Chief Operating Officer (COO) and de facto CEO from November 2013 until October 2015, the statement added.
Sanjiv, a Wharton MBA, started his airline career with Northwest Airlines (now merged with Delta) in the U.S. in 1997.
"I am happy to have Sanjiv join our team," says Murarl Lal Jalan, Lead Partner, Jalan-Kalrock Consortium and proposed Non-Executive Chairman of Jet Airways. Sanjiv is a people's person and has all qualities of a great leader. I am certain he will be able to lead Jet Airways and make it become the most preferred full-service carrier of India. Sanjiv is a seasoned aviation professional who has the right blend and demeanour to stitch a team together."
He added: "I always believe in investing in human capital, and by having Sanjiv as the CEO and Vipula as the CFO, I am certain Jet Airways will reclaim its lost glory and surpass everyone's expectation."
Jet had recently appointed former Sri Lankan Airlines chief executive Vipula Gunatilleka as the Chief Financial Officer.
The initial plan of Jet was to start operations in Q12022 with six wide body aircrafts but looks like it has been delayed, and flyers/cargo customers will have to wait for announcements from the new team.
Jet history… lost in history
Jet Airways, founded by Naresh Goyal, was grounded on April 17, 2019 after it ran out of cash.
After two years, in June 2021, National Company Law Tribunal (NCLT) approved the resolution plan submitted by the Jalan-Kalrock consortium including UAE-based entrepreneur Murari Lal Jalan and UK-based Kalrock Capital. The consortium has proposed to pay ₹1,183 crore to creditors over five years from the proceeds of the sale of assets and cash flow.
Competition ( Indigo, Kingfisher), entrenched behaviour (ignoring competition, new developments) and tough calls (more expansions) made life tought for Jet, which had coined the adage "Joy to flying".