Boeing Q3 revenue up 13%, net loss down to $1.7bn
Commercial airplanes revenue increased 25% to $7.9 billion driven by higher 787 deliveries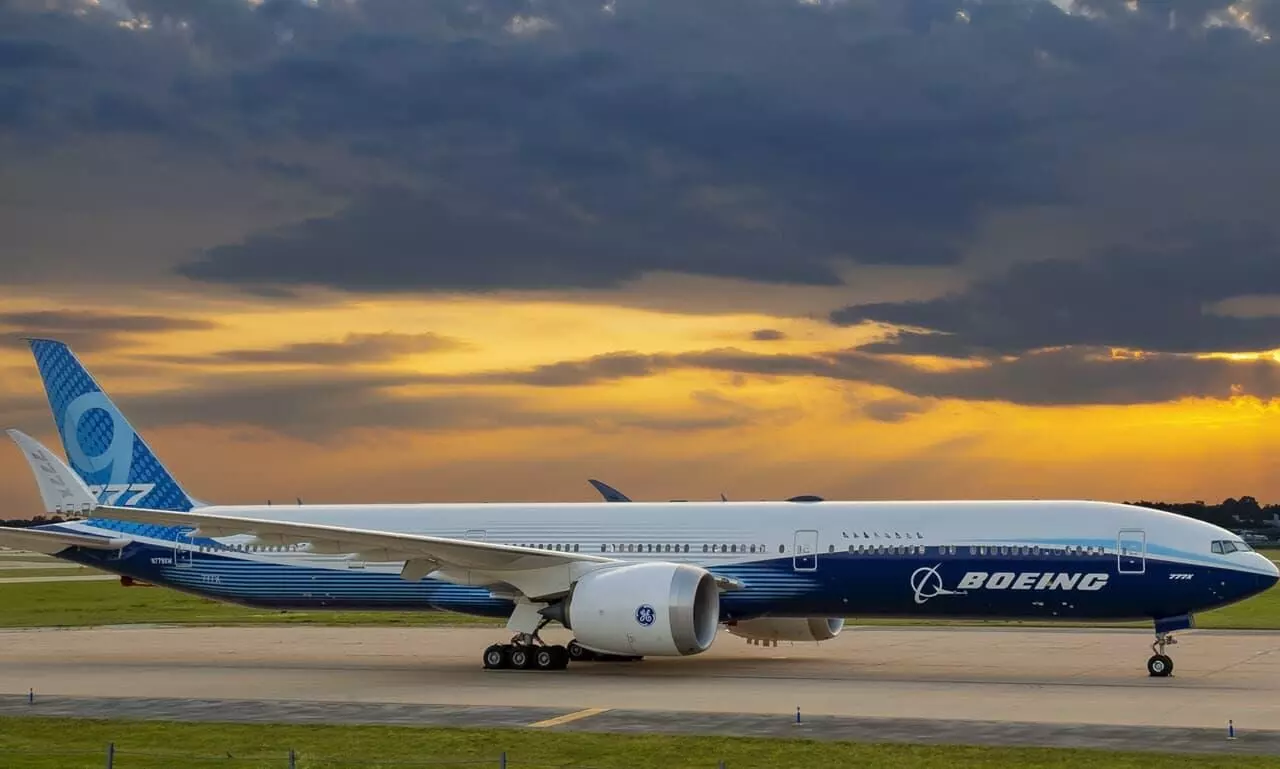 NYSE-listed Boeing reported a 13 percent increase in revenue at $18.1 billion for the third quarter ended September 30, 2023 and net loss declined to $1.7 billion from $3.3 billion in Q32022.
Commercial airplanes revenue increased 25 percent to $7.9 billion driven by higher 787 deliveries, says an official release.
"Operating margin of (8.6) percent also reflects lower 737 deliveries as well as abnormal costs and period expenses including research and development."
On the 737 programme, during the quarter, a supplier non-conformance was identified on the aft pressure bulkhead section of certain 737 airplanes, the release added. "This is not an immediate safety of flight issue and the in-service fleet can continue operating safely. Near-term deliveries and production will be impacted as the programme performs necessary inspections and rework, and the company now expects to deliver 375-400 airplanes this year.
"On production, suppliers are continuing with planned rate increases, and the company expects to complete the final assembly transition to 38 per month by year-end with plans to increase to 50 per month in the 2025/2026 timeframe. The estimated cost associated with performing the rework is immaterial and included in third quarter results.
"The 787 programme is now transitioning production to five per month and plans to increase to 10 per month in the 2025/2026 timeframe. The programme still expects to deliver 70-80 airplanes this year.
"During the quarter, commercial airplanes booked 398 net orders including 150 737 MAX 10 airplanes for Ryanair, 50 787 airplanes for United Airlines and 39 787 airplanes for Saudi Arabian Airlines. Commercial airplanes delivered 105 airplanes during the quarter, and the backlog included over 5,100 airplanes valued at $392 billion."
Global Services third quarter revenue of $4.8 billion, up nine percent, and operating margin of 16.3 percent reflect higher commercial volume and mix, the release said.
"During the quarter, Global Services delivered the 150th 737-800 Boeing Converted Freighter, received an order from the U.S. Navy for P-8 trainer upgrades and signed a digital maintenance solution agreement with Philippine Airlines for Airplane Health Management."
Dave Calhoun, President and Chief Executive Officer, Boeing says: "We continue to progress in our recovery, and despite near-term challenges, we remain on track to meet the financial goals we set for this year and for the long-term. We are focused on driving stability in our supply chain and improving operational performance as we steadily increase production rates to meet strong demand. The important work we're doing to add rigour around our quality systems and build a culture of transparently bringing forward any issue, no matter the size, can bring short-term challenges but it is how we set ourselves on the right course for our long-term future. Leading with safety, quality and transparency, we will continue to restore our operational and financial strength."
For the first nine months of 2023, Boeing reported a 20 percent increase in revenue at $55.8 billion and net loss of $2.2 billion, down from $4.4 billion during the same period last year.